Sony Xperia X vs Sony Xperia Z5
Camera
Never one to skimp on camera tech, Sony has included tantalizing hardware with both the Xperia Z5 and
Xperia X
. Since they share the same setup, we're looking at a 1/2.3", 23-megapixel snapper with wide, f/2.0 aperture lens and a single LED flash. Both units make use of Sony's excellent digital stabilization software, though only the X comes with the new predictive autofocus tech. Up front, the Xperia X comes with a 13-megapixel selfie cam, whereas the Z5 sports a 5-megapixel unit.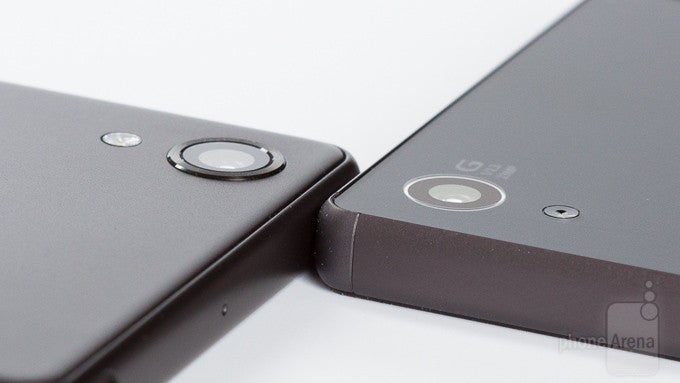 On the software side, it's once again nigh impossible to differentiate the two, as they feature the same new, minimalist Sony Camera app with its down-to-the-point interface. Clutter is minimal and you switch between various modes by swiping up and down through the menu on the left hand side. The special Modes menu of old is still available and provides access to various other creative and functional shooting modes.
Changing gears to image quality, you'd imagine that both devices offer essentially identical performance, but you'd be actually wrong to think so. Overall, and without a doubt in our mind, the Xperia Z5 is the more consistent, superior cameraphone.
There are several reasons for this. First and perhaps foremost, despite the fact that both devices seem to have imperfect lens that blur the image towards the
edge
, this issue was less pronounced with the Xperia Z5, if only by a little bit. Moreover, the camera on the X sometimes failed to resolve very fine, linear detail, introducing moiré. Noise is also higher with the Xperia X. We also couldn't help but once again notice those weird white spot artifacts present when viewing the photos in actual size.
Thanks to its higher resolution front camera, however, the Xperia X wins out with selfies. Its unit offers more detail, less noise, and a more appropriate, 4:3 aspect ratio that we'd prefer for group photos and most solo acts.
Sony Xperia X vs Sony Xperia Z5 Sample Images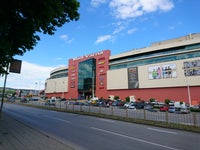 Finally, in terms of video, the Xperia Z5 notches a win again, thanks to its ability to capture 4K UHD video. Both devices can also shoot 1080 x 1920 resolution video at 30 or 60 frames per second, along with timelapse video.
Multimedia
With Sony targeting the much wider color gamuts that are used in the movie industry with the displays on the Z5 and the X, you'd think that you're getting a great multimedia device. But that's not really the case.
Sure, both displays are large enough to allow for some enjoyment out of movie watching, but do keep in mind that even if you do happen to have content that is intended to be viewed on such wide gamut displays, Android will not be able to interpret it. This results in overblown colors across the board.
The other main component, audio, is no better with either. Both offering front-firing stereo speakers, the Xperia Z5's set is... louder, which is great, especially considering how much trouble we've been having actually hearing our ringtone with the X. Audio quality, however, is slightly better with the new phone.