Sony Xperia C Review
Sony Xperia C
We can't, in good conscience, skip ahead and not mention that ease of use in the camera interface department is something the company has definitely gotten right. Apart from the dedicated two-step camera button on the right side of the phone, you're also getting an interface that's minimalistic, intuitive and just easy to navigate. This is impressive, as the software is packed with features and settings one could tinker with.
An 8-megapixel shooter with a BSI Exmor R sensor and an LED flash is what you'll find housed at the rear of the Xperia C. The snapper performs admirably, but it's expectedly far from flawless. So while color fidelity is to standard, one could say that details are a shade too low, not to mention that blurry images are sometimes hard to avoid. HDR is definitely of help, as the dynamic range is not too impressive, though you're definitely trading details for a wider color gamut when it's on. As is to be expected, when the lights go down so does the overall image quality. That said, the flash on the Xperia C does a pretty good job of illuminating the scene, and we were happy to see that snaps' degradation was not as shocking as with other devices. Also, while still on the topic of stills, it's worth noting that our results with the sweep panorama mode were rather underwhelming, as the software is pretty whimsical, yet still does a poor stitching job at the end.
Video capture at 1080p is available, and on this front we have no complaints, though the footage is perceptibly dark. Continuous auto-focus can be a bit lazy, however, refusing to re-focus unless the object is massively in the way.
Sample Videos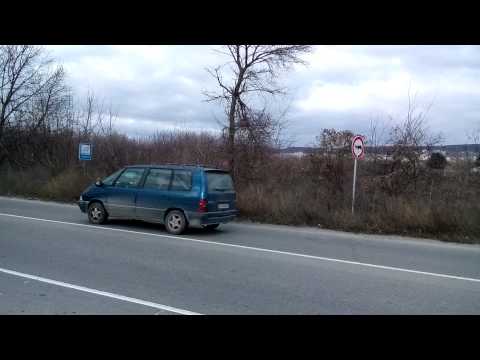 Whatever pertains to the multimedia category, we've found it to be sufficient and up to standard for this day and age. The chip inside handled any video encoding we threw at it, including some rarer ones, and powered through even 1080p clips with finesse. Moreover, and as per usual, Sony gets top marks on the built-in gallery and video player, as these are stylish, easy to use and functional.
The speaker is placed at the rear, yet sound doesn't get muffled almost at all, even when the phone is lying on its back. We found its volume levels to be lacking a bit, seriously so if you have Sony's xLOUD engine off, though we were generally content with audio fidelity.
Audio output
Headphones output power

(Volts)

Higher is better

Loudspeaker loudness

(dB)

Higher is better
View all
OS:
Android 4.2.2
view full specs
Display
5.0 inches, 540 x 960 pixels (220 ppi) TFT
Camera
8 megapixels
Hardware

MediaTek, Quad-core, 1200 MHz, ARM Cortex-A7 processor
1 GB RAM

Size
5.57 x 2.92 x 0.35 inches
(141.5 x 74.15 x 8.88 mm)
5.40 oz (153 g)
Battery
2390 mAh, 10 hours talk time