Sony Ericsson Xperia pro Review
22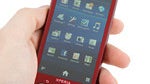 Performance: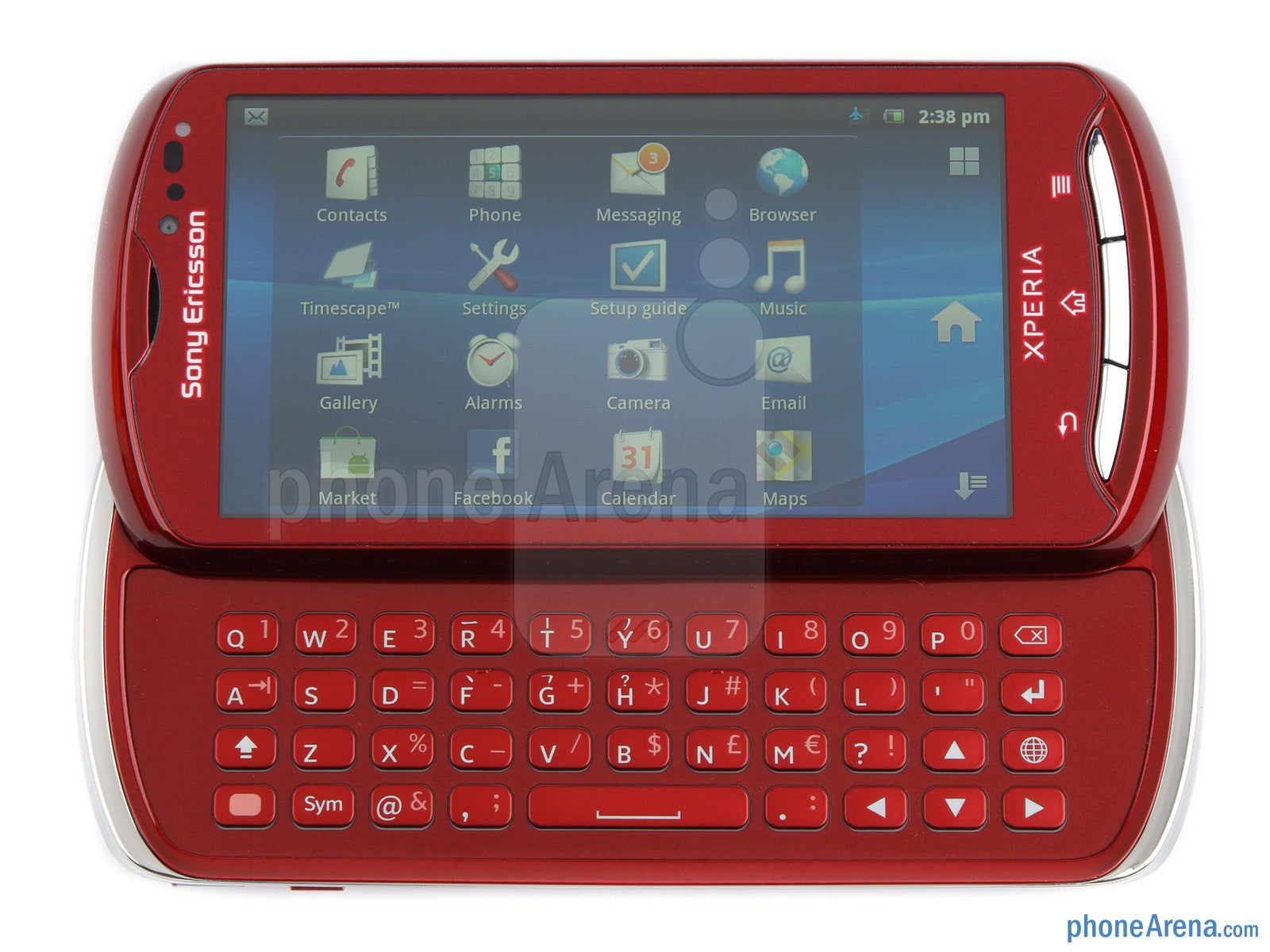 Voice quality
in the earpiece is very good, with strong volume and clear sound, and the noise-canceling mics do a good job filtering the background noise out of our conversations for the receiving end.
Talk time is quoted as 7 hours in 3G mode, which is slightly below average, but the handset held itself pretty well while we were perusing it for the review, and you should be able to get your full day out of the
battery
with normal usage.
Conclusion:
The
Sony Ericsson Xperia pro
is the rare sight of a good-looking Android 2.3 Gingerbread phone with a side-sliding physical keyboard, which is on top of that very comfortable to type on.
It pays to optimize your handsets for a specific chipset, too, and the 1GHz Snapdragon S2 processor that runs the Xperia line proves again that it is more than enough to run the pretty Timescape UI flawlessly. We also have a very snappy browser navigation that is usually reserved for dual-core chipsets, and a potent loudspeaker.
Out of the smaller gripes we have with the phone, we'd point out the tiny and uncomfortable buttons all around the handset – the power/lock key, the volume rocker and the shutter key are too small and fidgety to press. Another small issue is the subpar viewing angles of the screen. Still, the more important parameters like outside visibility and pixel density are above average for the mid-range category.
There are many physical keyboard aficionados out there, and the Sony Ericsson Xperia pro seems poised to fill a gaping hole in their heart, having one of the most comfortable and beautifully backlit keyboards on an Android device. It is also very capable in most other characteristics, and its price fits right into the mid-range category, not aspiring for something it is not.
Of the few alternatives in the US we would mention the
Samsung Stratosphere
, which also runs Gingerbread, and has a slightly larger 4" screen, but a 5MP camera. The
Motorola DROID 3
adds a fifth row to the keyboard, and sports a dual-core processor. In Europe the golden oldie
HTC Desire Z
,
Motorola MILESTONE 2
and the
Nokia E7
are the natural alternatives, although the latter runs Symbian.
Software version of the reviewed unit: 2.6.32.9-perf
Sony Ericsson Xperia pro Video Review: