Samsung Gear IconX wireless earphones Review
31
Sound and phone call quality
Not perfect, but good enough to keep you pumped.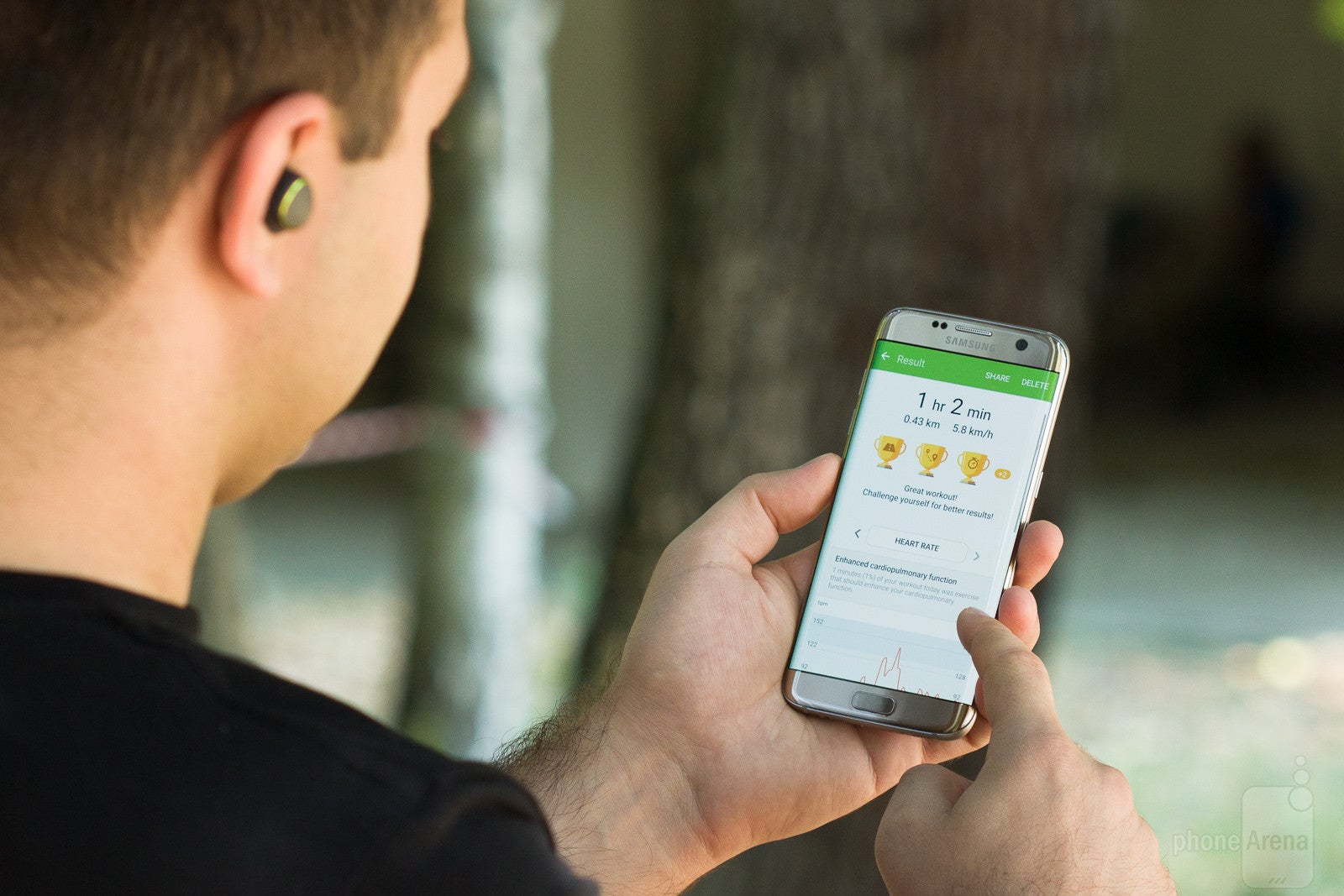 Given the price, anyone buying the Samsung Gear IconX would expect them to sound good. I'd say that they are good enough for a sporty set of earphones. Sound comes out loud and with a decent thump to it, without crackling even at the highest volume setting. Surrounding noise is blocked well, there's no sound leaking out of the earbuds, and since they rest deep inside your ear canal, music sounds as if the band is playing inside your head. The only audio-related complaint I have is that the mid-range of the spectrum sounds muffled – vocals and some instruments lack clarity. My guess is that regular folks will not notice this flaw at all, but audio perfectionists surely will.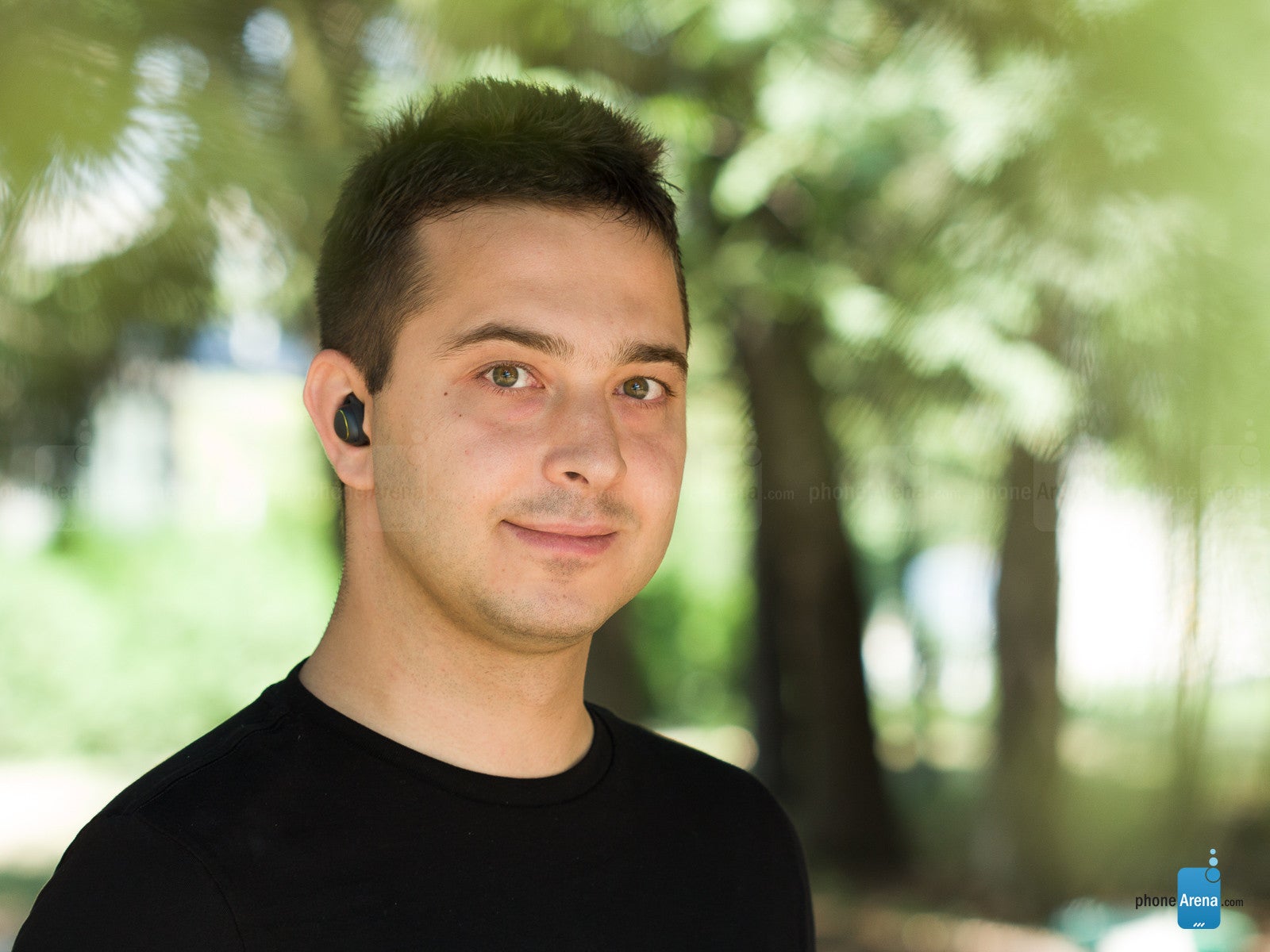 Now is a good time to mention Ambient Sound mode. As the name implies, it enables the IconX to pick up ambient sounds with its built-in microphones, thus making the user aware of their surroundings. But the mode doesn't work quite as well as advertised. I was struggling to have a conversation with a couple of colleagues sitting next to me, even when I had my music paused. Outside, I couldn't hear the sounds of car engines until they were a couple of feet away from me. And there's wind noise. Lots of it.
Sound quality during phone calls is average at best. The conversation is comprehensible for both parties, but the audio is muffled and lacking in clarity. I should point out that sound comes and is picked up from the right earphone only, not from both. You may set the left earphone as main if you feel like it.
As far as range goes, I've never experienced any unexpected drops in Bluetooth connectivity while listening to music from my Galaxy S7 edge. The IconX maintains a solid connection at up to 30 feet (10 meters) away from my phone, with no obstacles in the way.
Battery Life
Disappointingly, your tunes might die in as little as an hour.
There's a tiny, 47mAh battery inside each Gear IconX earbud, which is not a whole lot of charge capacity. Battery life varies considerably, depending on how the earphones are being used, but in any case, the times are disappointing.
Streaming music from a phone over Bluetooth will drain the IconX in 60 to 75 minutes, depending on the volume level. You can stretch playback time to about 90 to 100 minutes if you only listen to audio saved on the earphones' internal storage. That's enough to keep you pumped during an exercise routine, perhaps, but not enough to get you through a day of active listening. Interestingly, having workout mode enabled did not seem to have a noticeable impact on battery life.
Recharge times aren't great either. The earphones need 70 minutes to go from zero to full, regardless of whether you're using USB power or the provided 315mAh battery case. Speaking of the case, it could top-up my Gear IconX only once. The second round filled them to about 2/3 of their charge capacity.
Conclusion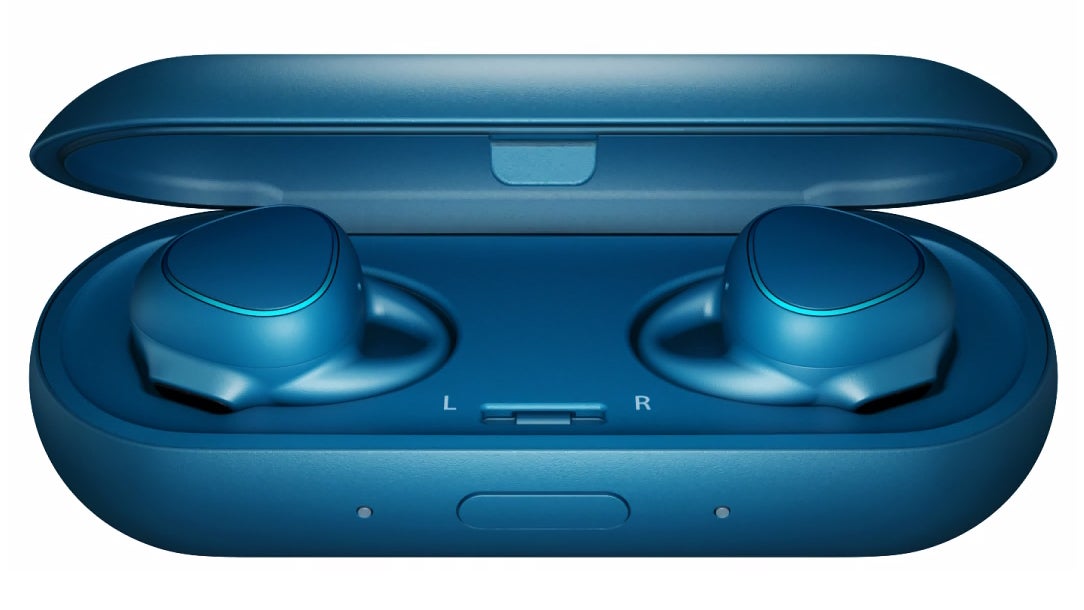 The Samsung Galaxy IconX is a first-generation product. That's why I was not expecting it to be perfect, and it wasn't. Throughout my testing, I got to experience both its strengths and weaknesses – from the complete freedom and absolute awesomeness of having a truly wireless set of earphones to dealing with poor battery life; from exercising to my favorite music to fiddling with the twitchy touch controls. But at the end of the day, I'd still say that the IconX is worth checking out if you're willing to tolerate its shortcomings.
Yes, the Gear IconX is worth a look, and for a clear reason – there's nothing quite like it. I can count the number of completely wireless earbuds on the fingers of one hand. Among all offerings, only the IconX doubles as a fitness tracker, has MP3 playback capabilities, and comes from a major brand.
Alternatively, there's the wise option to wait until a second-gen IconX comes along – that one is likely to improve on the current model's drawbacks. And if being completely wire-free isn't your top priority, there's already a rich selection of tethered Bluetooth earbuds, all of which will certainly beat the IconX when it comes to battery life.
Update

: You can now read our Gear IconX 2018 review!