Samsung Galaxy S8+ vs S7 Edge
Camera
The S8+ features brighter camera with more detail and more balanced color that does even better in low light than the S7 Edge.
On paper, the
Galaxy S8+
seems to have the same camera as the S7 Edge: both feature a 12-megapixel sensor with dual
pixel
auto-focus (currently, the fastest focusing system around) and both record 4K video. Up front, the S8+ introduces a slightly higher-res, 8-megapixel front camera (up from 5MP on the S7 Edge).
We have the same camera app on the S8+ and the S7 Edge: it's a very clean app with only the essential settings in sight. Swipe left for filters and right for different shooting modes (go into Pro mode and in Settings, where the resolution is, you can select to save a DNG file along with the regular JPG if you want). Since you have no physical button up front, the double click Quick Launch shortcut for the camera now requires you to double press the power key on the right side on the S8+, but still works fast.
Image Quality
Both phones produce detailed, yet somewhat oversharpened photographs. In most cases, images look extremely similar to one another; there are only rare cases where we notice the
Galaxy S8
getting a better feel of the scene and coming up with slightly clearer details and more realistic-looking colors. At the end of the day, there really isn't anything significant to separate these two awesome shooters.
Selfies with the front camera have improved. With a higher resolution, they now have more definition, and just look better. The viewing angle of the camera is wide, but not as wide as on the S7 Edge. We like this: the S7 Edge felt too wide for images when it's only you in the frame, while the S8+ is more versatile and you can shoot both groups of people and just yourself with better composition.
Samsung Galaxy S8+ vs Galaxy S7 Edge sample images
Video quality
Both phones support 4K video and all of the things that we have said about photos apply here, but to a lesser extent: the S8+ has a little less contrast and saturation, and a bit more detail, keeping things at a slightly better balance.
We did not notice any improvement in video stabilization, which is not to say that the stabilization is bad. Quite the contrary, both phones support OIS and they do also add an extra layer of software stabilization to get smoother looking footage.
Focus is super fast on both phones, and this is definitely of huge importance for video.
Samsung Galaxy S8+ vs Galaxy S7 Edge sample videos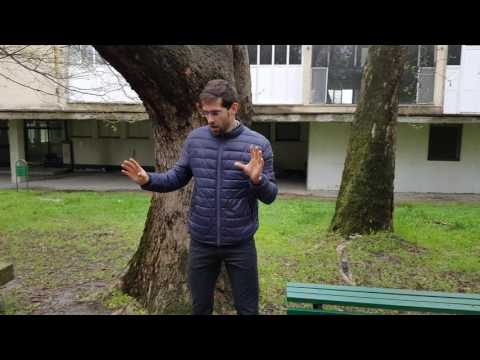 Sound quality
You have a single bottom firing loudspeaker on both phones and we're happy to see that Samsung has made some slight improvements with the S8+. Sound through it is louder and a bit fuller, with more definition. That's great news for those who watch a lot of video on Facebook and/or YouTube without bothering to put headphones on.