Samsung Galaxy S8+ vs Galaxy Note 5
Camera
The Note 5's camera is now 2 generations older than the one on the
Galaxy S8+
and that may show, but the two snappers are not two universes apart when it comes to quality. The Note 5 sports a 16 MP sensor with 1.12 μm pixels that takes 16:9 photos by default, while the
Galaxy S8
+ has a 12 MP resolution and shoots in 4:3, but has huge (for a smartphone camera) 1.41 μm pixels. To top it off, the Note 5 has an F1.9 lens aperture, while the Galaxy S8+'s is a bit wider at F1.7. Wider aperture means more light for the sensor (better shots in the dark) and a shallower depth of field (more bokeh, if you will).
That's what the specs speak to us from the paper, but what happens when we take the two cameras for a spin?
Long story short, no matter the lighting conditions, the Galaxy S8+ takes consistently better shots, both in terms of detail and color. Now, don't get us wrong, the Note 5 has a great camera, and if you own one, you probably use it daily and are happy with it. However, when comparing shots side by side, the S8+ is sharper, details are well defined, its colors are punchy and closer to reality, and human skin looks lively. The Note 5 is definitely a step behind when it comes to handling dynamic contrast scenes, with the sky burning out to white, instead of staying blue, and its shots are consistently smudgier in low-light scenarios. To top it off, it has a yellowish tint to it, which makes people in the photos look a bit sickly.
Samsung Galaxy S8+ vs Galaxy Note 5 sample images
When it comes to video, the results are pretty similar. The Galaxy S8+ produces a much sharper, more detailed, and vibrant image. Its autofocus is also very fast — almost instantaneous. When compared to its shiny new sibling, the Note 5's clips look a bit washed out in terms of colors, and details don't look as crisp. However, rest assured, that if this was your daily driver, you'd still find the camera usable.
All of this is certainly not a surprise. The new camera crushes the 2-year-old one, but we'd still say that the Note 5's snapper has aged rather well. If photography is at the top of your list of priorities, we'd suggest you go for the Galaxy S8+, but if it's not the end-all-be-all of your smartphone needs, then the Note 5 is still in the race.
Samsung Galaxy S8+ vs Galaxy Note 5 Sample Videos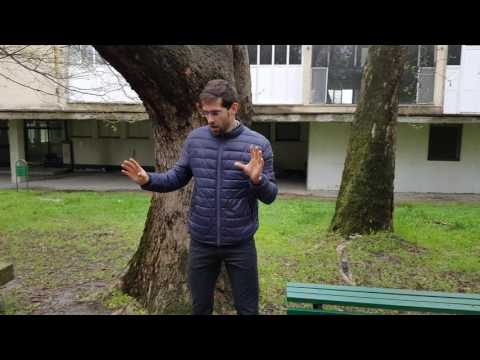 Multimedia
One of a phablet's main appeals is the huge screen and the ability to enjoy visual media on it that's for sure. Here, both the Note 5 and the Galaxy S8+ excel thanks to their beautiful and super-sharp Super AMOLED displays. Of course, there's the issue with the 18.5:9 ratio on the Galaxy S8+ and the inherent letterboxing when trying to watch conventional 16:9 media.
We were a bit disappointed that there was no significant upgrade to the speaker of the new Galaxies. Granted, there probably isn't much room inside the phone's body for stereo speakers, especially with all the bells and whistles Sammy insisted on putting in there, but sound quality hasn't improved much either. On both the Note 5 and S8+, you get just one bottom-facing boombox, which sounds... just OK.