Samsung Galaxy S7 vs Apple iPhone 6s
Camera
For the first time Samsung developed a camera that is superior to the iPhone's in more ways than one.
The
Galaxy S7 edge
employs a brand new 12 MP camera sensor, which might sound like a regress compared to the 16 MP shooter of the S6, yet the story here is rather different. The new camera has larger, 1.4 micron pixels, and wider, f/1.7 aperture, which cumulatively results in almost double the light collected compared to its predecessor. Moreover, Samsung now employs Dual
Pixel
focusing tech, which, compared to the PDAF technology of the S6, provides much faster focusing.
On paper, the 12MP camera on the
Galaxy S7
is looking superior to the iPhone's 12MP one, despite the identical resolution. Samsung's flagship sports wider aperture (F/1.7 vs F2.2) and larger pixels (1.4-micron vs 1.22-micron) which could translate to better performance in low light. In addition, the Galaxy S7 has optical image stabilization, its camera interface is richer in features (Hyperlapse,
Motion
Panorama), and the new Dual Pixel system uses 100% of the pixels for focusing, instead of about 10% with Apple's Focus Pixels tech.
But that's all theory. How did the two phones fare when we challenged them against each other? First off, we can attest that focusing is amazingly quick on the S7 indeed. It's faster than on the iPhones which used to hold the record in our CamSpeed tests database, and continuous autofocus is out of this world while filming, with almost no lapse when moving the focus back and forth.
Focusing aside, when looking at the two phones' shots, we'd say that in decent lighting they're both in the same ballpark when it comes to quality. The iPhone goes slightly to the warmer side in terms of color presentation, and its photos are a tad darker than what comes out of the S7 in the same scenario, but overall the phones deliver a great amount of detail, and excellent dynamic range, without over- or underexposing lights and shadows.
When shooting in not-so-good lighting conditions, however, the Galaxy S7 has the upper hand more often than not, delivering a brighter frame and sharper detail, though colors that are a bit too warm and yellowish. It does overexpose brighter light sources, to the point of significant halo around lamps, headlights, and so on, as often happens with OIS-equipped phones that keep longer exposures, but everything else in the picture looks much brighter, too, which is important when you shoot at night. The LED flash on the back of the S7 seems slightly weaker than the flash on the
iPhone 6s
, but it illuminated our test objects more evenly, from up to about 7 feet distance.
Samsung Galaxy S7 vs Apple iPhone 6s Sample Images
In terms of video, both phones can record 4K footage, as well as slow-motion ones with 240fps, so in theory they are at the top of the mobile video game. Galaxy S7, however, steadies the picture while panning around with its optical image stabilization mechanism, while Apple relies on a software solution that is not that stable. Moreover, the Dual Pixel technology and auto HDR ensure that video from Samsung's
phone
usually comes out smooth and brightly exposed, even in night scenes. There is rolling shutter "jelly" effect while panning around, though, especially in the 4K footage, and color presentation is a bit on the saturated and warm side, while the iPhone manages to produce a bit more realistic scenes.
Samsung Galaxy S7 vs Apple iPhone 6s Sample Videos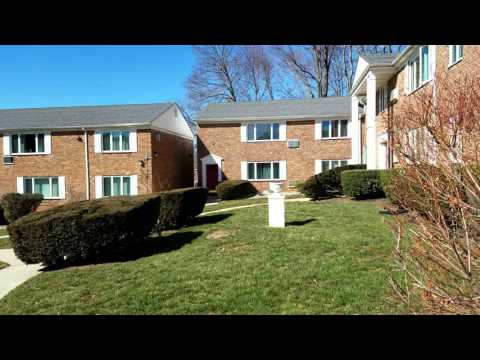 Multimedia
The media-centric apps on both phones do an equally fine job for basic tasks: browsing through photos, watching a video or playing music, but there are still contrasting points to be made for each.
First off – the stock photo gallery. It is still something that practically everyone uses very often, and on the S7 it's the typical Samsung affair: you can resize the thumbs by pinching - make them small to easily go back in time, or large to have a better preview. Some quick editing options like cropping and basic effects are also available, and that's about it. The built-in image editor in Apple's Photos, however, is more powerful, and does an excellent job at managing images. You also have Live Photos that are well integrated in the app. Samsung now offers a similar feature, called Motion photo, but it's more like creating a GIF, rather than a short Vine-style movie, sound and all, like with Live Photos.
For videos, Samsung's player has the upper hand when it comes to supported formats and extra features like adding subtitles, but Apple does more when it comes to editing, as usual. The iMovie app is an extremely capable video editor that handles multiple 4K videos without breaking a sweat, with effects, transitions, text and so on. The Galaxy can only trim 4K videos and really doesn't have a full-blown 4K video editor.
Then comes Apple's tune player that now integrates seamlessly with the Apple Music streaming service. This deep integration with the platform, huge catalog and great, curated playlists are definitely impressive. On the Galaxy you can get third-party apps like Spotify, which are also doing a great job, but they lack that deep dive within the system. Android also still does not have a free and robust music making app like GarageBand for enthusiasts.
The Samsung music player app auto-categorizes your songs, and it also has a useful folder view. You can also go to the SoundAlive menu to make quick adjustments to the bass/treble as well as instrument/vocal balance, or tap on details for a full-on equalizer from within the app itself.