Samsung Galaxy S7 edge vs Samsung Galaxy Note 5
Camera
The Note 5 already takes excellent photos, but the Galaxy S7 edge has faster auto-focus and better low-light photography.
Samsung has always insisted on high quality cameras for its flagship smartphones. Last year, the Galaxy Note 5 presented a strong foundation to improve upon with its 16-megapixel rear camera. Its sensor has 1.1 micron pixels, and the setup is complete with an LED flash and f/1.9 aperture. While this camera still takes some of the best photos around, there's always room for improvement, and Samsung took advantage of that for the
Galaxy S7 edge
. The new smartphone rocks a 12MP rear camera, which may be smaller in resolution, but makes up for that with bigger, 1.4 micron pixels and a wider f/1.7 aperture. This lets the camera soak in more light, which is crucial for low-light performance.
Moreover, the
Galaxy S7
edge's camera features Dual
Pixel
Phase Detection auto-focus. Instead of each pixel comprising a single photodiode for image capture, the Dual Pixel CMOS sensor allocates two photodiodes for every single pixel. In short, this makes focus quicker and more accurate, both for photos and video recording. Speaking of videos, both handsets
play
and record footage in resolutions up to 4K without a hitch.
Zooming through daylight photos taken with the Galaxy S7 edge's reveals digitalization artifacts (look at the crowns of trees). Objects in the background tend to appear smeary, but those in the foreground are nicely sharp and detailed. The automatic exposure is very good, with the skyline appearing bright and blue. The camera favors a warm color balance with a contrast boost to make the colors punchier and a bit larger than life. Shadows appear very black, and dark spots are prone to noise, which gets treated with heavy filtering.
Samsung Galaxy S7 edge vs Samsung Galaxy Note 5 sample images
Video quality
The Galaxy S7 edge and Galaxy Note 5 are proficient camcorders that capture video in a wealth of resolutions, starting with 3840 x 2160 UHD all the way to the VGA resolution from the ancient epochs. The handsets support fast and slow
motion
capture as well, with the Galaxy S7 edge having the extra treat of 240FPS slow-motion capture in 720p resolution. Currently, only the Nexus 6P and the new iPhones can pull that off.
Video recording quality is fine in both, although when it comes to low-light situations, the S7 edge has a literal edge with its camera's bigger pixels and wider aperture. The phablets boast reasonably good image stabilization to keep things steady, audio sounds clear & distinct, exposure adjustment is gradual, and the continuous auto-focus is spot-on.
Samsung Galaxy S7 edge vs Apple iPhone 6s Plus sample videos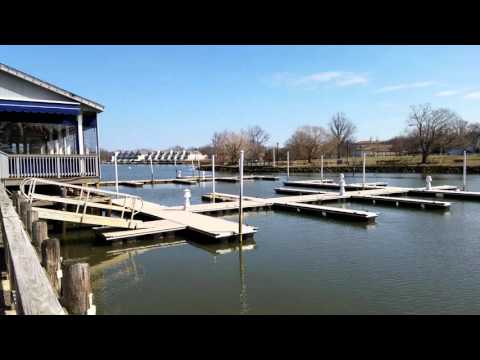 Multimedia
Neither the Galaxy S7 edge, nor the Galaxy Note 5 have anything to disappoint you with in this direction.
Multimedia is what phablets do best, and thankfully, neither the Galaxy S7 edge, nor the Galaxy Note 5 have anything to disappoint you with in this regard. The latter has a single loudspeaker, emitting slightly louder tones than the former's. While that's still loud enough for a commanding presence in small rooms, there's a hint of crackling when the speakers are set to their highest volume setting – nothing new in the world of small mono speakers.
As for video watching, we have only good things to say about the Galaxy S7 edge and the Galaxy Note 5. Their big screens are ideal for videos, and making use of the different display modes improves the experience by enhancing contrast and color saturation. There's also the video pop-up feature that lets videos play on top of whatever else you're doing. Alternatively, one can also use the Multi-Window feature to watch a video while simultaneously doing something else. Performing a digital zoom on the video at any time is an option, too, just by using a pinch zoom gesture.
Samsung's Gallery app features a diverse set of editing tools, letting users do basic image editing and filtering right on the smartphone. There are things like cropping, filters, and shaping effects, along with the option of making collages as an added treat.