Samsung Galaxy S7 edge Review
Camera
It's a true low-light master!
Oh man, this is where things get really juicy for the Samsung
Galaxy S7 edge
! In true fashion, the Galaxy line has always been relevant when it comes to camera performance – so there's no treading away from that distinguished fact. While it's certainly no surprise to us that a camera's performance isn't indicative solely on how many pixels are crammed into it, many people are led to believe otherwise, crazy as it may seem. Based on its track record, you'd think that Samsung would be reluctant to change that trend, since each successive device since the beginning kept on upping the amount of megapixels. That, though, changes here with the S7 edge.
Going from a 16-megapixel sensor last year with the S6 edge, Samsung has decided to go down a notch, and instead, focus on the size of the pixels themselves – while also being more attentive where cameras struggle the most – low light. With that in mind, the S7 edge features a fresh 12-megapixel 1/2.5" sensor with large, 1.4 micron pixels, which, in combination with the very wide aperture of f/1.7, are able to collect 95% more photons than the previous generation Samsung camera. All of this indicates an improvement in picture quality with low-light scenarios.
Not only that, but the new sensor also employs a Dual
Pixel
technology for faster and more accurate autofocus – the type of technology that could only be found in some premium DSLRs so far. This is made possible thanks to the fact that now each pixel of the camera sensor features two diodes that assist with the camera's focusing process. The previous generation Galaxy S smartphone also had focus pixels for phase-detection AF, but those were way fewer – less than 5% of its camera pixels were used for focusing. Now, a total of 100% of the sensor pixels are used for focusing, which makes the process much faster. Meanwhile, the front-facing camera seems to have been left out of the specs love because it's still a 5-megapixel snapper.
motion
, virtual shot, food, and hyperlapse. And not surprisingly, there's the Pro mode that hardcore shutter bugs will be delighted to find once again. However, the ability to customize advanced parameters is still only available to snapshots – there's no true video manual mode yet for the Galaxy line.
The beauty about the S7 edge's camera is that it works exceptionally well on the automatic – the way that most people go. There's never a missed opportunity, especially considering how unbelievably fast it is at running the camera app via the quick launch camera feature, to pressing the on-screen shutter button to take the shot.
Sometimes, though, our fingers rest closely to the small portion of the display that gently slope around its dual-curved edges – causing some registration issues with hitting the on-screen shutter key. It's not a rampant issue, but we need to remind ourselves to just move our fingers a bit away.
Image Quality
Absolutely breathtaking! That's the consensus we have after combining over the samples we've captured using the S7 edge's brand new 12-megapixel camera. Everywhere we look, there's no shortage of beautiful compositions filled with plenty of fine details, bold looking colors, and a nice handling of dynamic range. The S7 edge lives up to its purported claim of being a stellar performer.
First, let's talk about the samples taken under the ideal conditions – you know, those with plenty of sun outdoors. Compositions appear crisp and attentive, but there's still an adequate amount of fine details that permit cropping later on without a huge loss in quality. It even does a bang up job in dealing with exposure, as highlights and shadows are properly compensated to deliver well-exposed shots. Cementing its superiority, colors come out vibrant and radiant – though, compositions tend to exude a greenish hue.
While it's a fantastic performer on the automatic, the other modes definitely diversify its portfolio, which has a deep appeal to a wide array of users. Just as before, it's quick and effective at panning for panoramic shots – stitching them together almost seamlessly. HDR shots, thankfully, aren't too artificialized as we've seen in the past, seeing that the contrast boost isn't as overworked.
The biggest focus for Samsung, however, relates to the camera's much hyped low-light performance. Thanks to its larger, 1.4-micron sensor pixels and wide, f/1.7 aperture, the
Galaxy S7
is set to leave quite the mark when it comes to low-light photography, as these characteristics alone allow it to come up with brighter shots. Well, being brighter is one thing, but it's another when most devices under low light tend to be compromised by the amount of noise, graininess, and splotchy details in their shots. For the Galaxy S7 edge, though, Samsung has effectively kept those usual suspects at bay – wherein it's able to command a high level of crispness. Accompanying the appealing details, colors retain their sense of vibrancy when the lighting is minimal. If more is needed, the phone's LED flash casts a potent punch, even at a far distance, without overexposing or distorting colors.
Samsung Galaxy S7 edge sample images
Video Quality
A top-performer with its still shot quality, the Galaxy S7 edge also does nicely with video recording on the automatic. Just as before, there are plenty of shooting resolutions to choose from. Whether it's the pixel crunching 4K UHD mode, or standard 1080p at 30 FPS, there are plenty of good qualities to ogle over. Now, if details are your thing, 4K UHD is the natural choice because it captures the absolute greatest amount of details in the scene – without a whole lot of sharpening layered to the video post-process. Continuous focus is incredibly adept in adjusting on the fly, almost being too fast at times. Our only annoyance, though, relates to the noticeable rolling shutter effect, or wobble, that persists when the phone is abruptly panning left and right.
The other resolutions look pretty darn nice as well, so there's no shortage of eye candy with them. If you love that over-motion effect, the 1080p 60 FPS is going to suit you well. Oppositely, the 240 FPS slow motion mode at 720p does even better to isolate a short period of time to produce a slick looking slow motion video. And of course, there's the standard 1080p mode at 30 FPS, which actually produces the most natural, true-to-life results. Movement is pretty steady, as well as the stabilization, but there's still an effective mixture of sharp details, bold colors, and crisp audio recording to round out its awesome bite.
Again, it's the kind of phone that works on the automatic. The only thing missing in our opinion that would complete the package, is true manual controls for video recording – much like what the LG V10 offers. We were hoping for Samsung to finally bring that into the mix, but alas, that's just not in the books.
Samsung Galaxy S7 edge sample videos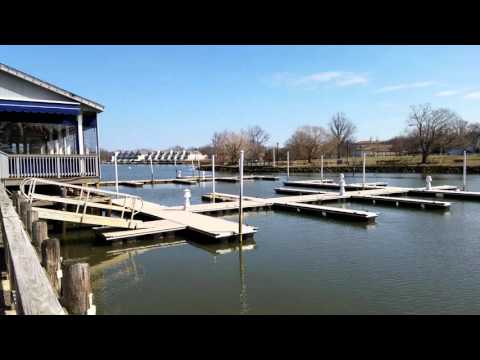 Multimedia
A bigger screen makes for an even better watching experience.
Gone is the TouchWiz music player that's been a staple of the Galaxy line, replaced instead by the Google Play Music app for local play, and Samsung's Milk Music for those who prefer that streaming radio format. Whichever one you go with, there's one thing that becomes a bit alarming. And that, folks, is the slightly weaker output of the internal speaker than before.
Despite the weaker loudness, there's no adverse effect to how it actually sounds. Clean and crisp, without too much of that affinity for the lower audio range, there's a pleasant degree of neutrality – so that not one particular audio range is isolated more than others. Of course, its quality can further be enhanced by tinkering around with some of the equalizer settings that are available.
We're not overly critical about the weaker internal speaker, because quite frankly, the 3.5mm headphone jacks sees a significant improvement because it now achieves an output of 0.707 V. That's a big improvement over last year's reach of 0.54 V, which means that the overall punch is stronger – made better by the fact that audio sounds delightfully clean and crisp.
Continuing to be a great thing for video watching, the S7 doesn't disappoint mainly due to how its iridescent screen, combined with its fantastic viewing angles and saturation, keeps our eyes glued to what videos are being played. Choosing to go with the adaptive display mode, the screen's contrast and saturation are automatically adjusted by the phone to reach those ideal viewing levels. And boy is it stunning! Not surprisingly, too, there's still that multi-tasking aspect with its pop out play mode. It might be regarded as a minor feature for some, but nonetheless, the option to do this is something we appreciate.