Samsung Galaxy S6 edge Review
Camera
Once you experience this camera phone, you won't want to use anything else.
Always a delightful reputation to have, Samsung has proven time after time that they have an intimate relationship with the cameras on its phones. Quite simply, they really do care about the performance, which has become abundantly clear in our various photo comparisons. Last year's Galaxy S5 continued the trend, only to be improved by the Note 4 later on, so it's no surprise that the love is going to be extended here to the Galaxy S6
edge
.
On the surface, the S6 edge boasts the same 16-megapixel 1/2.6" Sony IMX240 sensor used by the Note 4's camera, but it's been fashioned with an even wider f/1.9 aperture lens. Going with this wider aperture lens, it means that the sensor is able to draw in more light – something that'll prove most useful for low light photography, naturally. Adding to this, the handset's camera is paired with optical image stabilization, BSI, LED flash, and a new infrared white balance to perfectly adjust the shot to the present lighting conditions.
In keeping true to its word, Samsung has also retained the same new design principles of the new TouchWiz with its camera interface – one that's refreshingly clean and minimalist with its layout. In fact, most of the interface is dominated by the viewfinder, only to be flanked on the sides by its on-screen shutter key, mode change, and various settings/effects icons. In selecting a mode, it's been broken down to auto, selective focus, panorama, slow
motion
, fast motion, virtual shot, and pro.
The latter, needless to say, is a new one that greatly gives us all of the controls that are necessary to appease enthusiasts. In particular, it's just a fancy classification for full manual control – allowing us to adjust parameters for ISO, white balance, exposure compensation, and now focus as well. Best of all, you can even save the settings for use later on. Aside from that, there are plenty of downloadable ones through the Galaxy App Store to further offer depth to the camera experience.
Image Quality
Dreamy, that's the choice word that best describes the incredible, high-polished quality put out by the Samsung Galaxy S6 edge's new camera. For the general folks out there, its use as a practical point and shoot camera will impress many by its fantastic results from automatic mode. Details has always been a strong point for many of Sammy's high end phones, so it's not shocking to find a lot of emphasis here once again, which is further accentuated by its not too overly sharpened composition.
In addition, it handles dynamic range decently – to the point that it casts a neutral exposure with most shots. Although, HDR mode definitely adds a touch to shadows and highlights to further draw out details that would otherwise be lost. Color production is quite natural looking, so it's neither too warm, nor too cold in the process.
Outdoor settings where lighting is abundant is one thing, but for many phones, their cameras crumble under the intense pressure of low lighting photography. As we've detailed already, the S6 edge aims to squash any of those concerns with its wider f/1.9 aperture lens. Paired with optical image stabilization, the S6 edge is a beast under low lighting conditions.
Indeed, there's that certain degree of diminished quality when compared to its performance when lighting is insufficient, but it's minimalized here with the S6 edge. Details, surprisingly enough, are still defined in its shots, which are further accompanied with a delightful white balance setting. Noise is usually of concern in this scenario, but thankfully enough, the S6 edge doesn't exhibit much of it – resulting in nighttime photos with a solid balance.
By itself in automatic mode, the S6 edge is adept in capturing macro shots or close-ups – giving focus to the subject in the foreground, while softening the background in the process. However, by using its selective focus mode, the bokeh or out of focus effect is subsequently intensified. This, obviously, leads to the ability to have the focus set to the foreground or background post shot. Frankly, the results are quite good.
One new mode that catches our eye and makes its debut with the Galaxy S6 edge, Virtual Shot, offers a new experience in the form of a 360-degree capture. All that's needed it to move the phone around your object, where it then stitches it all together to produce a 360-degree sample. And from there, we can interact with the object because it taps into the phone's sensors for navigation. Seriously, though, we find it more gimmicky than anything else.
And finally, the panoramic mode of the S6 edge won't disappoint either, since the final production is at a very high resolution. Panning in a steady motion to one side, the S6 does an outstanding job in stitching things together for a complete panoramic shot – with minimal distortion or artifacting evident. In fact, the powerful hardware allows the S6 edge to quickly churn out a final image in a short period of time.
Never one to disappoint, the Galaxy S6 edge's camera ensures that you'll be delighted beyond belief by the kind of images it's able to produce. Impressively enough, the high-quality results provide versatility in the form of cropping photos post-shot, seeing that there are no compromises in its quality. Best of all, it's a well-rounded camera that handles all sorts of shooting conditions – including the dreaded low light.
Samsung Galaxy S6 Edge sample images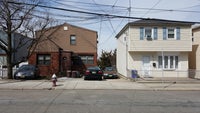 Video Quality
Memorializing a moment with a still shot is one thing, but video earns a higher degree of value. Those favoring video capture above all, the Samsung Galaxy S6 edge doesn't disappoint in its abilities to record the moment. Not only is there a wide degree of shooting modes, such a UHD, QHD, 1080p at 60 FPS, 1080p at 30 FPS, and 720p at 120 FPS to name a few, but the results from each are to die for.
If capturing as much detail is utmost importance to you, then you'll be enthralled by the amount of fine detail captured by the S6 edge's UHD video mode. There's such a great deal of detail captured by it, that the digital zoom offered by the camera proves effective enough to an extent. Other agreeable qualities include its smooth auto-focus, minimal artifacting when panning, gradual exposure adjustment, and mostly clear audio recording.
Going with 1080p recording instead, we still can't complain about the compositions. Naturally, 1080p at 60 FPS gives the entire package that "extra" level of motion, but details tend to be somewhat softer toned. In contrast, the 1080p recording at 30 FPS is better at keeping the visuals sharper looking.
When conditions are ideal, we can't argue the fact that the Samsung Galaxy S6 edge is undoubtedly a perfect video recording machine. Under low light conditions, though, there's that tangible level of diminished quality, but it's still better equipped at handling the occasion better than most phones. Yes, noise becomes an apparent thing in our recordings, but it's still usable because of the decent exposure – allowing certain details to manifest.
Samsung Galaxy S6 Edge Sample Videos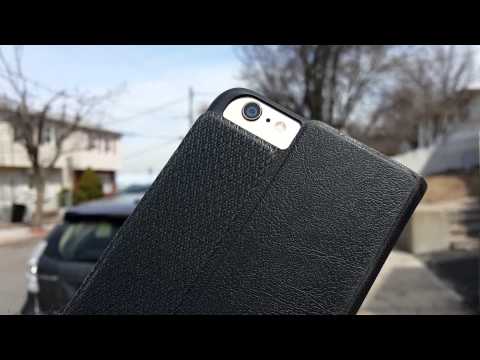 Multimedia
The internal speaker might be tepid in comparison to other things, but the S6 edge is still a multimedia power house fitting for watching videos.
Pounding out 75.4 dB of power through the speaker placed on its bottom edge, higher than the 73.7 dB reach of the S6, it's undoubtedly strong toned, but it too lacks any bite behind its punch – so the entire thing sounds a bit subdued and thin. However, adjusting the settings for Sound Alive, it's better able to deliver a robust package.
Resorting to listen to music using a pair of headphones, the 3.5mm jack outputs 0.536 V of power. It's a good level for any Samsung-made smartphone we've reviewed, but it still trails the awesome firepower channeled by other phones like the HTC One M9 or
iPhone 6
.
Editing tools are diverse through the Gallery app, enabling us to do all sorts of editing on the fly with the Galaxy S6 edge. Come to think of it, the selection is what we'd expect from most high-end phones nowadays, but there's nothing really exclusive or unique about the tools at our disposal. Sure, we have things like cropping, filters, and shaping effects, but the added option of making collages is an added treat – a feature that's rarely seen through stock Gallery apps.
Nothing can replicate the movie-watching experience we get from an actual movie theater, but for a mobile device, the Galaxy S6 will capture and impress. When the display is set to adaptive mode, it'll automatically adjust the color saturation of videos to make them even juicier looking through its high-res Super AMOLED display. And just as before, the Pop Up Play option is there to have a video continue playing in its own window – while being able to do other things in the process, like surfing the web.