Samsung Galaxy S4 vs Sony Xperia Z
Interface and Functionality
Coming straight with Android 4.2.2, the Galaxy S4 has an advantage over the 4.1-powered Xperia Z. Not that Sony will not update its handset past this version, but we can't be sure when this would happen. Meanwhile, Samsung has been doing a pretty decent job with the software updates even for its older phones, so we guess the Galaxy S4 will be very well supported.
There's an even greater difference when we compare the GS4's and Xperia Z's custom user interfaces. We generally like both, but if we have to choose only one of them, it would be Samsung's TouchWiz Nature UX, as it's very responsive and features a ton of custom goodies. Not that Sony's UI is bad – it actually has some pretty cool touches, but seems to be a bit more shallow compared to the feature-packed Samsung UI.
Processor and Memory
In this category, the Samsung Galaxy S4 has the benefit of sporting a newer processor – the Snapdragon 600. The Xperia Z is left running the last-gen Snapdragon S4 Pro, which doesn't mean that it's underpowered. The S4 Pro is still a very capable chipset that will deliver superb performance in games and other applications. If you notice some lag in the menus of the Xperia Z, it's due to the lack of optimization and not the hardware.
Both smartphones are armed to the teeth with 2GB of RAM, but it's a different story when it comes to internal storage. The Galaxy S4 is much more versatile in this respect, as it comes in 16, 32 and 64GB versions, each sporting a microSD card slot. The Sony Xperia Z is also equipped with a microSD card slot, but is only available with 16GB of built-in memory.
Performance benchmarks
Quadrant

Higher is better

GFXBench Egypt HD 2.5 onscreen

(fps)

Higher is better

Vellamo Metal

Higher is better

Vellamo HTML 5

Higher is better
View all
Camera
As you might expect, both the Galaxy S4 and the Xperia Z are quite capable in the camera department. It's once again the GS4, though, that takes the cake as the more versatile handset, thanks to the multitude of shooting modes and other features that wait to be experimented with.
What's of bigger importance, however, is the quality of the photos and video that the phones can record. As a whole, we find the Galaxy S4's 13MP camera to be slightly better than the Xperia Z's 13MP camera. The
images
coming from the GS4 are sharper, without having more noise at the same time. Aside from that, exposure and color reproduction tend to be quite similar on both.
Sony Xperia Z
Outdoor samples
Moving indoors
, the Galaxy S4 increases its lead even further by delivering more natural colors, with better clarity and smaller amount of noise. The Xperia Z's shots aren't too bad as well, but colors get strangely altered and overall pretty much every aspect of its photos is inferior to what's coming out of the GS4.
1080p recording
is another area where the Galaxy S4 shows its superiority. While both phones deliver some pretty impressive footage, the one from the Xperia Z is a bit smoother lacks some of the finer details visible in the SGS4's clips.
Outdoor sample videos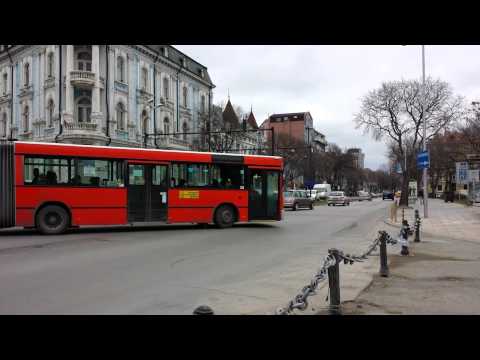 Indoor sample videos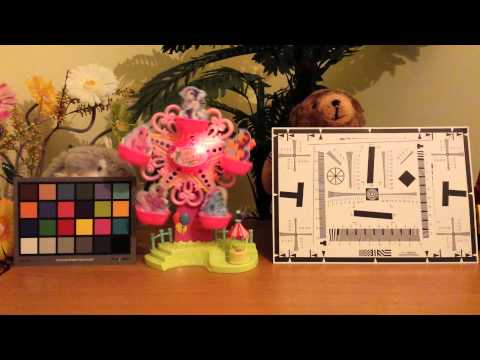 Multimedia
As we said earlier, both devices have 5" displays, which is great, but the Super AMOLED of the Galaxy S4 is better suited for video playback, as it has a higher contrast and more saturated colors. In addition, viewing angles are also better on Samsung's flagship.
Audio output
Headphones output power

(Volts)

Higher is better

Loudspeaker loudness

(dB)

Higher is better
View all