Samsung Galaxy Note5 vs Samsung Galaxy S6
16
Camera
With identical hardware and only a few extra manual settings thrown in – the Note5 produces nearly the same photo quality as the S6.
The quick launch camera shortcut introduced with the S6 and S6
edge
is on the Note5 as well: just double click the home button to go straight into the camera application. The camera app on phablet is largely the same solution as on the Galaxy S6 with two new regimes being the big highlight: the auto mode that is self-explanatory, and the manual 'Pro' mode. The latter can now also control shutter speed on the Galaxy Note5, as well as support to capture in RAW, for a truly full manual ride.
As the identical camera modules would suggest beforehand, our samples with both phones turned out remarkably similar when it comes to image quality. The Note5 and S6 camera twins produce largely credible colors, with a slightly warm overcast. The exposure seems to end up a step above reality, producing somewhat overblown highlights, but illuminating shadowy scenes well. There is a fine amount of detail, and noise is kept in check throughout the frame. At night and in low-light scenarios, the wide aperture and OIS tech shine, producing sharp photos with high detail and low noise amounts.
Samsung Galaxy Note5 vs Samsung Galaxy S6 Camera Samples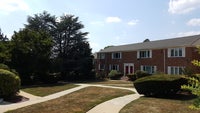 When it comes to video footage, the handsets shoot in both 4K and 1080p definitions, producing sharp, vibrant imagery, with fast exposure compensation when panning around, though the same slightly warmish tones as the stills. The Note5 also intros a Video Collage function, which can stitch together a few scene cuts, and add various effects to them for extra appeal.
Samsung Galaxy Note5 vs Samsung Galaxy S6 Video Samples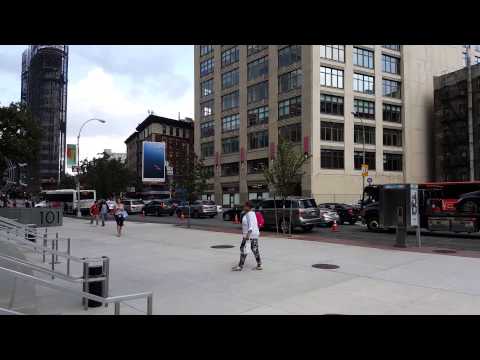 Multimedia
For those of you choosing to stick with the TouchWiz music player, as opposed to Google Play Music, on the Note5, you'll be presented with the same design changes we've already seen established with the updated TouchWiz experience of the S6. Simplicity, that's the core principle of the music player, which now favors a cleaner look than before. We wouldn't say that it's as dazzling as say, the new Sense 7.0 music player, but the toned down approach helps to give it a more streamlined feel.
Moreover, the Note5 introduces an option for 'UHQ Upscaler' in the settings menu, which Samsung alleges to enhance and upscale audio for a clearer listening experience. Using a pair of V-Moda M-100 headphones, we barely notice a difference with the quality. In fact, it seems as though it's been treated to a boost in treble and bass for a more robust tone – and nothing more. While we don't notice a tremendous difference in our experience, Samsung claims that ultra-high quality audio (UHQA) is supported over Bluetooth on Samsung's next generation wireless audio accessories.
It's a treat to watch videos on the Note5's large, Super AMOLED display, since the contrast and color saturation are manipulated to achieve the best possible visual results – and it helps too that it's a powerhouse to fluidly play all sorts of content. The S6 mimics this remarkable experience, but on a smaller screen, which automatically deducts points, unless you watch from up close.
Editing tools are diverse throughout the Gallery app, enabling us to do all sorts of editing on the fly with the Note5 and S6. Come to think of it, the selection is what we'd expect from most high-end phones nowadays, but there's nothing really exclusive or unique about the tools at our disposal. Sure, we have things like cropping, filters, and shaping effects, but the added option of making collages is an added treat – a feature that's rarely seen through stock Gallery apps.