Samsung Galaxy J5 (2016) Review
34
Call Quality
A good phone to make calls with.
Battery Life
A long-lasting battery, but also one that takes ages to fill up.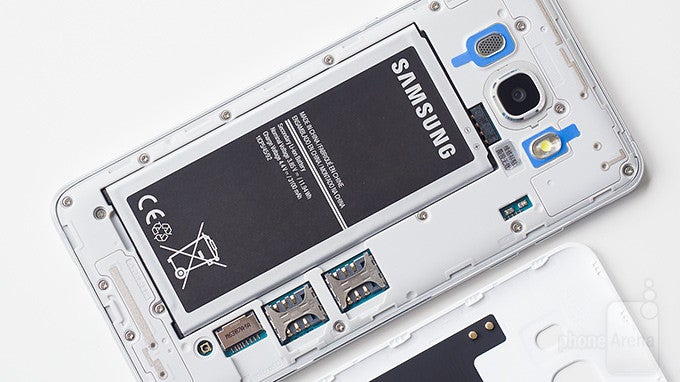 A battery life champion the J5 (2016) is not, but it is among Samsung's longer-lasting Galaxy phones with the 8 hours and 41 minutes of constant on-screen use we recorded in our custom battery taste. This excellent result is achieved courtesy of a large 3100mAh battery, a low-resolution and inherently economical AMOLED display, and a frugal chipset. Alas, the phone is very slow to charge, taking 153 minutes to fill up with the bundled charger.
Conclusion
Samsung Galaxy J5 (2016)
is a smartphone of reasonably good quality. It looks elegant and its screen is fairly pleasant. Its software experience is well-accomplished and its camera can land surprisingly good shots. While the Galaxy J5 (2016) does cover the essentials, it does so with the absolute minimum amount of design flair and hardware power required. Priced at around $255 in Asia and €280 in Europe, it becomes easy prey for comparably priced alternatives that present better value for money.
In Asia, handsets like the
Meizu M3 Note
and
Xiaomi Redmi Note 3
offer metal bodies, bigger and higher-res screens, and faster performance without passing the $200 mark. And over in Europe, one can find excellent mid-range phones like the
Huawei P9 Lite
and
LG Nexus 5X
, both better in almost every way and priced in the €250-290 ballpark. Next to these, the Samsung Galaxy J5 (2016) doesn't really look that impressive.