Samsung Galaxy J5 (2016) Review
34
Camera
A surprisingly capable camera is undermined by somewhat inconsistent performance.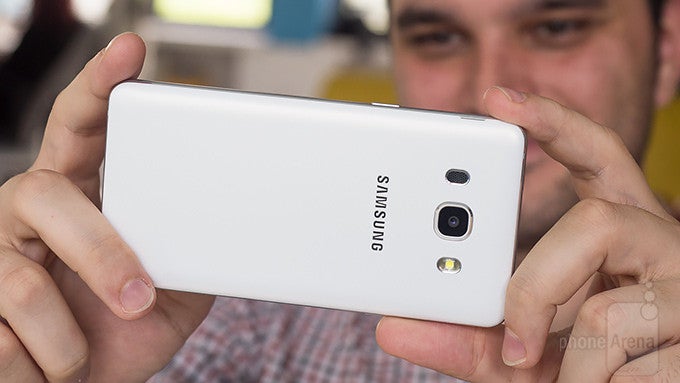 Knowing customers' love for photography, Samsung equipped the Galaxy J5 (2016) with a competent camera setup. The rear unit has a 13MP CMOS sensor with wide f/1.9 aperture and a single LED flash. The front camera is a 5MP unit with f/1.9 aperture and, notably, a dedicated LED flash. So, how does the Galaxy J5 (2016) fare?
Samsung's camera app can be called up quickly by double-pressing the Home button. It performs fast enough to not be a hindrance and it takes proper advantage of the sensor by presenting manual controls and 'crowd pleaser' modes like 'Beauty face', 'Sound & shot', and 'Sports'. The omission of HDR photos is questionable, though.
The photos we took on a fine sunny day left us pleasantly surprised. The Galaxy J5 (2016) captures rich (though over-saturated) colors and clear details. Landing a decent shot with it is easy, but it didn't take too long for the camera to reveal its flaws. Notably, it struggles to expose images correctly upon manually tapping to focus. We faced a lot of "burnt" skies, flower petals turned to glowing halos, and overly darkened objects due to its inconsistency. But, all things considered, the J5 (2016)'s camera does punch beyond its price tag.
Indoor shots revealed another inconsistency in the form of poor focus. No matter how precisely we tapped the areas we wanted to get in focus, we often ended up with blurry and badly exposed images. That's not to say the J5 (2016)'s camera is a total dud indoors, but its performance in this scenario doesn't hold a candle to its outdoor photography abilities.
Samsung Galaxy J5 (2016) sample images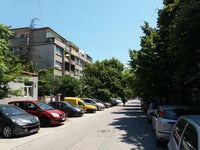 However, if artificial light is strong and abundant, the camera will bring the goods, at the expense of slightly washed-out colors. It also produced quite satisfactory results in complete darkness, thanks to engaging the flash. The noise filtering is handled remarkably well and the LED's illumination is strong and even. We also tried the selfie flash, concluding that its presence is undermined by the poor front cam which doesn't focus reliably and outputs soft, smeary photos. Moreover, experiencing a strong LED flash inches from your eyes quickly explains why the majority of smartphone makers stay away from the diodes-in-your-face approach, choosing gentle screen-based flashes instead.
Video recording
The Galaxy J5 (2016)'s cameras record videos in up to 1080p/30FPS resolution. Unsurprisingly. 4K video recording and playback is unsupported. The image quality is decent, but the videos are very shaky due to weak image stabilization. The tap-to-focus feature takes its sweet time to get objects in front of the lens in focus, sometimes failing to do so after repeated attempts. The camera is also slow to return to focus once the near-distance object is moved out of the way. Sound quality is good, although the noise filtering comes off as too subtle and loud blasts of racket aren't properly attenuated. As a whole, this is a functional, but underwhelming camcorder.
Multimedia
Other than limited gaming potential, the Galaxy J5 (2016) has nothing to stand in the way of joy.