Samsung Galaxy Express Review
1
Camera
Samsung has fitted the Galaxy Express with a middle-of-the-road
5 megapixel camera
, capable of recording 720p HD video. The camera performs acceptably, but is not a standout.
Image
detail is muddy and indoor shots have a good amount of grain and/or blur, but in general color reproduction is good and images are perfectly acceptable for casual shooters and social network sharers. Likewise,
videos
shot at 720p lack some fine detail and colors are not quite accurate, but they are acceptable for YouTube.
Samsung Galaxy Express Sample Images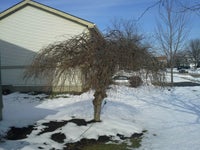 Samsung Galaxy Express Sample Video:
Multimedia
The Galaxy Express has both Samsung's Music Player and Google Play Music loaded, both of which are fine music players. Google obviously gives you the advantage of a cloud locker, but if neither are to your liking there are many other options available through the Play Store.