Samsung Galaxy Core Plus Preview
5
The Core Plus comes with a 5-megapixel camera, with auto focus support and an LED Flash. The camera software leaves little to desire.
A 5-megapixel autofocus camera unit is what we found on the Core Plus' rear. An LED flash is lending a helping hand in low-light scenarios. Up at the front, the phone is outfitted with a lowly 0.3-megapixel VGA shooter.
As to the camera software, we're given wide berth to do whatever we please, as functionality is definitely not lacking. To that end, manual controls are available, and so are a plethora of shooting modes, including Panorama, Night, Sports and Continuous shots. We'll eschew from a judgment on quality, as we have a non-final unit in our hands, but you can still take a peek right below.
Sample Images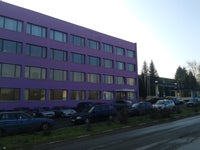 The Core Plus is no multimedia hog, but it makes do with what it has just fine.
A 4.3-inch screen may not scream 'multimedia hog', and the Core Plus sure isn't, yet it offers a versatile and still pleasurable experience. Watching videos is pleasant, and flipping through the gallery is much the same. As per usual, the built-in multimedia apps, like the Video and Music player replacements are quite powerful and more feature-filled than their stock counterparts.
As to the device's loudspeaker, it is located at the back, next to the camera.
Battery
The 1800mAh cell is rated as good for 8 hours of continuous video playback and 40 hours of music listening.
Samsung has fitted an 1800mAh Li-ion battery inside the Galaxy Core Plus. We obviously won't put the device through our battery test, as it's a non-final unit. Nevertheless, it's worth pointing out that Sammy is rating the battery as good for 9 hours of talk time on 3G and 320 hours of standby. Samsung is also committed to about 8 hours of video playback and 40 hours of continuous music listening.
Samsung surprised us with the Galaxy Core Plus, as it went a different path than usual. Considered to be the king of iterations by some, we usually expect Sammy to introduce well-timed and strategized upgrades to the hardware of its different lines. This is not the case with the Core Plus, however. The phone has gone on a diet in terms of hardware oomph, and is actually sporting less-impressive specs than the model before. And while it felt like an adequate entry-level device, we're a little concerned that competing models from companies like Motorola will simply prove a better buy for most.