OnePlus 5 vs Samsung Galaxy S8+
25
Interface and Functionality
On the software front, the OnePlus 5 and the Galaxy S8+ are quite different.
With the Galaxy S8 and S8+, Samsung has once again reworked its take on Android. This time around, we're not dealing with any major functional shake-ups, but rather with something of a visual rethinking of TouchWiz. Now dubbed the Samsung Experience, the refreshed OS comes with an added layer of visual polish, but it does retain some its shortcomings, especially so far as performance is concerned.
Samsung's reworked OS is as feature-rich as ever, but it looks sleeker than the TouchWiz of yore, more mature. Of course, since there's no hardware home button on the phone, one of the more immediate differences between the old TouchWiz and the new Samsung Experience is the presence of on-screen navigation buttons on the S8. Thankfully, you can switch the position of the back and recents buttons if you don't like the default configuration, and you can also choose whether to have a solid black navbar or a transparent one, which is neat. The S8 and S8+ also come pre-loaded with Samsung's excellent Knox-powered Secure Folder app, which lets you separate and secure your data and clone apps for access with alternative accounts. Aside from all the cosmetic changes, the Galaxy S8 also prominently features Samsung's new AI assistant – Bixby.
The
OnePlus 5
is a very different beast when it comes to software. OxygenOS is a more straightforward take on Android, with a near-stock look to it. However, OnePlus' OS is anything but simple and grants its users a healthy dose of freedom for customizing the UI of the phone. Not a lot has changed since the 3T in terms of functionality, although the latest version of OxygenOS features a new, built-in reading mode, a "Secure Box" file encryption feature, as well as auto night mode triggers, among other minor additions.
Camera
One of the major changes that the OnePlus 5 introduces over its predecessors is a dual-camera setup that combines a regular wide-angle lens with a telephoto shooter. It is similar to the camera setup of the
iPhone 7 Plus
, in that it has optical zoom and can do a shallow depth of field simulation similar to Apple's "Portrait mode". It's all good on paper, but it's a different story in practice. While we found the optical zoom to be a little bit better than on last year's iPhone Plus model, the same cannot be said for the main 16MP camera. It consistently underperforms when compared to the other top flagships and even feels like a step down from the
OnePlus 3T
, especially as far as video recording is concerned, since the 3T has OIS and the OP5 doesn't.
The
Galaxy S8+
, on the other hand, has one of the best cameras currently on the market. It performs great during the day, as can be expected, but also does an amazing job in low-light situations, producing detailed, noise-free images in lighting conditions in which most other phones would struggle greatly. This isn't to say that it doesn't have it's flaws—like its penchant for warmer tones and oversaturation—but this is a small price to pay for the actual performance that the S8's camera offers.
OnePlus 5 vs Samsung Galaxy S8+ sample images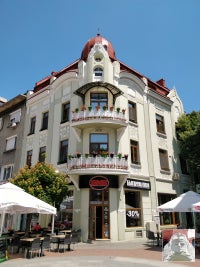 Processor and Memory
Both the Galaxy S8+ and the OnePlus 5 are powered by Qualcomm's current top-of-the-line processor—the Snapdragon 835— so neither is a slouch, but while the Galaxy S8+ comes with 4 GB of RAM on board, the OnePlus 5 comes guns a blazin' with either 6 GB or 8 GB of RAM, depending on your storage option of choice.
One thing to keep in mind if you're going for the S8+, is that in some regions, like Europe and some Asian countries, the phone comes with Samsung's proprietary Exynos 8895 chipset, instead of the Snapdragon 835. The Exynos versions of the S8 and S8+ score consistently better than their Snapdragon counterparts on benchmarks, although the difference is not noticeable during actual use. Another variable to look out for when buying an S8 is the type of obnoard storage it comes with. Some S8/S8+ units are equipped with UFS 2.1 storage, while others have the slower UFS 2.0. Unfortunately, it's a bit of a lottery, as there's no way of knowing which one you'll get before opening the box and checking for yourself.
All said and done, no matter which version of which phone you choose, you'll be getting your hands on a very fast device. However, after using these two phones for some time now, we've noticed that the OnePlus 5 feels generally "snappier" than the Samsung. This doesn't really come down to the hardware differences, as they are both more than capable in this regard, but rather has more to do with the software running on both (but more on that in a minute). Still, the OP5 does benefit from the extra RAM in some ways and can hold more apps open in its memory at any given time without slowing down.
Don't get us wrong, the Galaxy S8+ is no slouch either, and when it runs smooth – it does run really smooth. Samsung has put a greater emphasis on animations this year and the transitions from screen to screen, from app to app, are, for the most part, seamless and pleasant to look at. However, the Galaxy S8 does occasionally drop frames when interacting with the UI—even when performing such simple tasks as opening and closing the app drawer—and it does so more often than the OnePlus 5.
The OnePlus 5, on the other hand, feels consistently snappy. It doesn't try as hard as the S8 to wow you with cool animations, but rather strives to get them over with as quickly as possible. This has it's upsides, as navigating menus and apps feels lightning-fast, but it actually manages to feel a bit too fast at times. It occasionally seems like apps and menus are blinking in and out of view on the display, and although we'd take that over poor performance any day, OnePlus could have tuned its proprietary OS a bit more to improve overall fluidity.
The jelly affair
If you've followed the OnePlus 5 since launch, you may have heard of the so-called "jelly" scrolling effеct. It is a sort of a stretching effect that can be easily noticed when items on the display are moving vertically. It is not the biggest issue in the world, but it is most likely irreparable, since it is a result of the display panel of the OnePlus 5 being mounted upside down. Yup. Apparently,
according to a number of reports
, the display panel of the OP5 is mounted upside down in order to make room for the new camera system. Unfortunately, this also causes the aforementioned jelly scrolling on every single unit out there.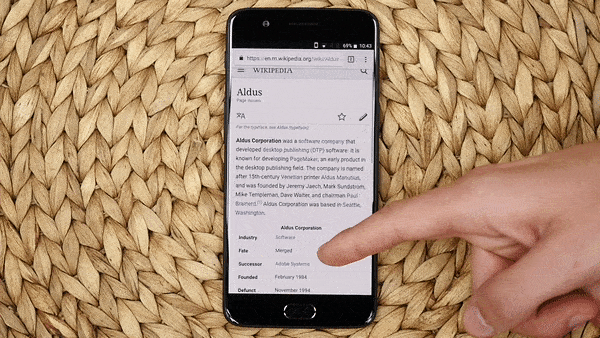 Multimedia
So far as consumption of visual media is concerned, the Galaxy S8+ has the upper hand with its high-resolution HDR-certified display. However, when it comes to YouTube, since most content out there is still in the 16:9 aspect ratio, you'll have to either settle for some letterboxing or use the crop-to-fill function. This is not the biggest hurdle in the world, but it's something to consider before buying the Galaxy S8+.
When it comes to audio, the OnePlus 5 is equipped with a single bottom-firing loudspeaker and it does get pretty loud. It can perhaps make a bigger raucous than the Galaxy S8+ when you leave it on the table, but then again, Samsung's flagship also comes with a pair of capable AKG earphones in the box. They do a pretty good job, but are not the most comfortable in-ear type earphones we've tried.