OnePlus 3 Review
Camera
Fast and clean camera app. Excellent image quality, but video could be better.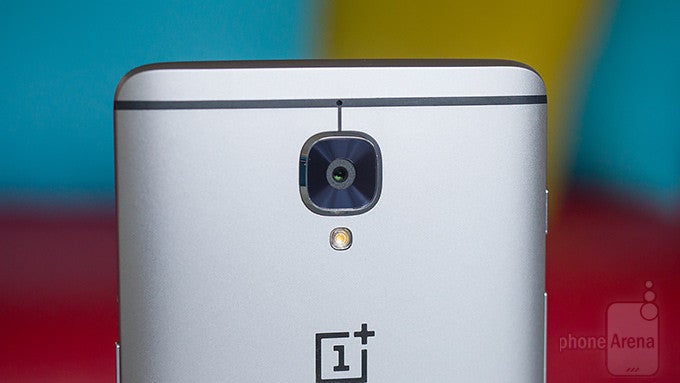 The
OnePlus 3
comes with a very noticeable camera unit that protrudes out the back of the phone. You would think that this means that it uses a larger sensor, but the truth is that it's one of the smaller sensors among mainstream Android phones.
The OnePlus 3 uses a 16-megapixel Sony IMX298, a 1/2.8" sensor, which works out to a pixel size of 1.12 micron. It also features phase-detection pixels for faster auto-focus, which is a nice touch, but nothing new (the Galaxy S5 had it years ago). On top of the sensor is an f/2.0 lens with an effective focal distance of 29mm. Up front, there is an 8MP selfie shooter.
The camera app on the OnePlus 3 is clean, fast and simple. Double click the lock key to start it, and it launches in a split second (but not as fast as the one on the
Galaxy S7
, if you're wondering). You swipe up and down on the viewfinder/screen to change between photo and video, and you can also select to shoot time-lapse, slow
motion
, manual mode and panorama via the hamburger button on the top left.
On the camera app main screen, you have three buttons for one-tap access: flash toggle, HDR mode, and a mysterious HD mode. In theory, HD mode should improve sharpness and detail in a picture, but we found that it captures practically identical images to the non-HD versions. In the very few cases where it made a difference, it actually smudged and destroyed detail for a 'beauty'-like effect. We don't recommend using it.
It's worth noting that by default the phone captures images in 4:3 aspect ratio and a 16-megapixel resolution, but you can also shoot 16:9 images in 12 megapixels.
Image Quality
Image quality on the OnePlus 3 is great.
We have no major complaints: the dynamic range is there, exposure is good, colors are represented very well in most conditions and images turn out quite sharp even in low light.
Sure, there is the usual slight oversaturation, so colors look a bit exaggerated, not perfectly realistic, but it's the same thing that iPhones and Galaxies have been doing for years now. We looked for particular issues around the edges of the image, but detail remains fairly sharp there as well, and even in low light the phone manages to capture sharp shots.
The built-in single LED flash is strong, but sneaks in a cold, green-ish cast to images that ruins the colors, so we'd rather not use it at all.
When it comes to the front camera, we're also very pleased with it. In the right conditions, it captures great-looking selfies, with outstanding detail and sharpness, really a class above even when compared to the selfie cameras on the Galaxy S7 and
iPhone 6s Plus
. Indoors and in dim light, though, images often turn out slightly blurry and don't look nearly as impressive.
OnePlus 3 Sample Images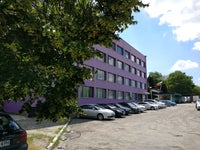 Video quality
You can record 4K UHD video at 30 frames per second on the OnePlus 3, and the recordings turn out good, but not exceptional.
While focus and exposure adjustments work well, we find that stabilization is lacking. The phone does have optical image stabilization (OIS), as well as electronic one, but there is a very noticeable jerkiness to videos, especially when you're walking around – videos end up on the shaky side. Detail is also not as perfectly clear as we're used to from other high-end phone cameras, and some artifacts are present, as well as a noticeable moire effect.
Multimedia
Audio via the loudspeaker is definitely on the quiet side, and does not stand out by any means. It lacks depths, and sounds a bit tinny. There is no special DAC hardware here, in case you're wondering, OnePlus is using the default audio hardware coming with the Snapdragon 820, which should be perfectly sufficient for most people.
The photo gallery on the phone is quite bare-bones. We'd rather use the excellent Google Photos app that comes in pre-installed as well and allows you to easily resize thumbs of your images and jump between your pictures with ease. It also provides a few basic editing options.