Nokia Lumia Icon vs Apple iPhone 5s
Camera
The iPhone's camera app doesn't make any strides to give users control. On one hand, we appreciate its simple operation and minimal fuss, as it's all about having a frustration-free experience. And on the other, it would be nice to have some functions and features at our disposal. Fortunately for the Lumia Icon, we get just that with its rich camera app. Not only do we have manual controls to help give us the best composition for our shots, but there are several 'lenses' and Nokia-branded photo apps to diversify its arsenal.
Before diving right into their qualities, let's briefly talk about the camera gear that's in tow with each. Over on the Lumia Icon, it's outfitted with a 20-megapixel PureView camera, which features ZEISS optics, a wide-angle f2.4 apertures lens, optical image stabilization, and dual-LED flash. Not to be outdone, the iPhone 5s bears an 8-megapixel iSight camera that pack along a 1/3" backside illuminated sensor, f2.2 aperture lens, and a two-toned LED flash.
Yeah, there's a huge discrepancy looking at the two cameras on paper – more so when the Icon's 20-megapixel sensor just makes the 8-megapixel one in the iPhone 5s appear tiny in stature. To tell you the truth, the iPhone 5s does a magnificent job to match the Icon's outdoor image quality. Heck, it's almost hard to say which of the two delivers the sharper visuals unless we zoom into the shots through a computer. However, it's only when we rely on the Icon's larger 19-megapixel samples that we have a clear indication that it captures the stronger details. Beyond that, we'd be hard-pressed to decide.
Under low lighting situations, we continue to see them paralleling one another, as shots are generally bright in tone to draw out details in the scenery that would otherwise be missed. They're usable no doubt, but the Icon's camera is more prone to blurring due to its longer exposure, which isn't much of an issue with the iPhone 5s. As a whole, we can't deny the obvious here – it's that they're a cut above the rest in this particular area.
At the end of the day, both handsets excel dearly in this specific area. However, the one defining characteristic that gives the Nokia Lumia Icon its slight advantage, is in how its 19-megapixel snapshots meticulously captures the stronger details under bright conditions. Beyond that, we could argue that the two closely match one another.
Shooting high-definition 1080p videos is another specialty with these two, especially when the overall package is just smashing on so many levels. Mimicking the results we already saw with their still image capture, they're able to produce videos that are rich with detail, balanced colors, and moderate exposure adjustment. However, we're inclined to give the Icon the advantage primarily due to the additions of having continuous auto-focus and 3x lossless zoom features.
Sample Videos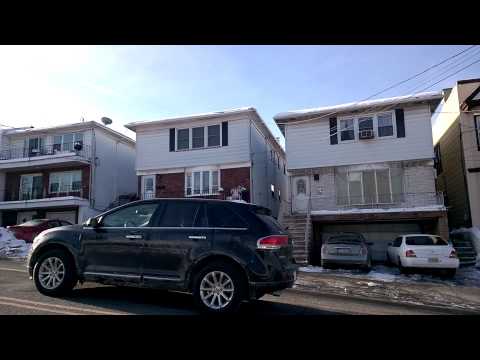 Multimedia
Whether it's the stock Windows Phone or Nokia MixRadio music apps, we're constantly finding ourselves affixed to its enchanting presentation – more so than the iOS 7 stock music player. It might be the smaller of the two, but the iPhone 5s' internal speaker does a great job in nearly matching the output of the Icon. Yet, it's Nokia's latest smartphone that churns out the stronger audio from its speaker.
When you have the larger and higher resolution screen, you're sure to impress folks when it comes watching high definition videos. Of course, the IPS LCD panel of the iPhone 5s is stunning on its own, but the iridescence and glowing aura of the Lumia Icon's OLED panel is more potent in catching our eyes.
Audio output
Headphones output power

(Volts)

Higher is better

Loudspeaker loudness

(dB)

Higher is better
View all