Nokia Lumia 1520 Review
78
Camera
2.4
aperture and optical image stabilization.
Pressing down on the shutter key, we're again transported to the Nokia Pro Cam app – just like on the Lumia 1020 before it, and instead of the usual Windows Phone camera app. Hardcore shutterbugs will undoubtedly appreciate the fine level of manual controls it presents to us, since we have the ability to adjust things like ISO, white balance, focus, shutter speed, and exposure. However, it doesn't have any sort of shooting modes incorporated into the Nokia Pro Cam app, but rather, we can rely on the Nokia Creative Studio app to apply several effects post shot.
Considering that the Lumia 1520 saves two samples, 5-megapixel and 19-megapixel ones with 4:3 aspect ratio photos, there' some delay whenever a shot is taken – so there's a chance you might miss a shooting opportunity due to this. Thankfully though, its focus is pretty quick in adjusting on the fly, and for the most part, it's able to get the correct level, even when the focus light option is turned off. Nokia offers several new photo-centric apps through the Windows Phone Store, like Nokia Refocus and Storyteller, which help to increase the phone's shooting arsenal.
When it comes to quality, overall, it's a solid effort put forth by the Lumia 1520, as it produces better-than-average photos – albeit, the Lumia 1020 still comes out on top. For shots that are taken outdoors where lighting is plentiful, there's a lot to like with the quality put out by this, as its full-sized 19-megapixel samples ooze with a ton of details, to the point where we're able to make out words on a sign in the distance. Colors appear vibrant in tone to give the shots a pleasant lively look, but it sometimes tends to cast a morsel of saturation. Thankfully, it handles dynamic range on a very good scale, seeing that there isn't a huge disparity between the light and dark areas of the shot. However, the shots exhibit more of an underexposed look. Out of everything, we have to admit that the Lumia 1520 excels the most with macro shots. In fact, it produces that neat blurring effect with the background – while the subject receives an effective level of sharpness.
Under lower lighting situations, details naturally get a softer tone to them, but we're glad that noise is kept at a minimum. Unlike its esteemed sibling in the Lumia 1020, the Lumia 1520's camera doesn't do just as good of a job with brightening up the scenery. On top of that, its dual-LED flash isn't as potent as we'd like.
Nokia Lumia 1520 Sample Images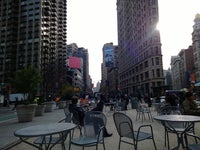 Whereas it's a strong performer with its still image quality, its high-definition video quality is rather underwhelming. First, we're pleased that it's able to shoot in 1080p and 720p at 30, 25, and 24 FPS – with the last giving shooters that "cinematic" look. Above all, it's the flatter details that really soften its quality extensively, since it doesn't necessarily give it that pleasing "high-definition" quality. And trust us, things don't get any better with details under low lighting situations, mainly because there's a heavy presence of noise, which doesn't help the already softer details that it pumps out.
Despite that, there are some pleasing elements that make it passable – like its gradual exposure, good dynamic range handling, 4x lossless zoom, and natural color reproduction. In the audio recording quality front, its four microphones help to capture crisp and clear tones.
For those who want to enhance the look of those photos taken by its 20-megapixel PureView camera, the Nokia Creative Studio app is a wonderful item to check out. On top of applying different filters, we can also give images that professional touch with additional effects such as focus object, radial+tilt shift, and much more.
Of course, the Windows Phone Store is home to several other Nokia branded photo apps that help to enhance the smartphone's experience. For example, the Nokia Storyteller app helps to create stories from our photos based on when and where they're snapped. Additionally, the Nokia Refocus app is an interesting shooter that allows us to select what elements in the shot are to remain in focus. Essentially, we hold the handset still as it takes a series of photos, and once that's done, we can touch the screen to select where we want to emphasis focus in the shot. It's pretty neat actually!
In listening to music, we have to options to choose from the standard Windows Phone music player or the Nokia Music one. With the latter, not only are we able to play local content, but it also provides us with streaming and buying option as well. Conversely, the stock Windows Phone music player continues to entice us with its dynamic interface. Although its speaker produces strong volume tones, it tends to exhibit some hollowness with its quality.
Right out of the box, there are no problems playing a wide array of high-definition videos on the Nokia Lumia 1520 – that's because it offers support for all the popular codecs. Moreover, its gorgeous screen helps to bring those high-definition videos to life. Now the only thing it's lacking is a built-in kickstand of some kind to give us a hands-free video watching experience. However, that can be remedied by picking up the optional folio case, since it features an integrated adjustable stand.