Nokia 6790 Surge Review
3

Performance
: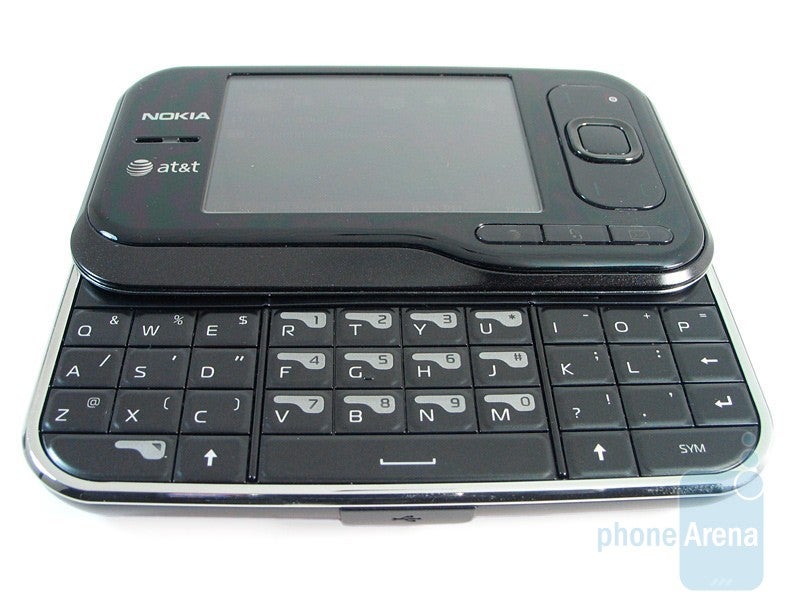 The call quality was average at its best on the
Nokia 6790 Surge
. Callers sounded somewhat muffled at times while background static could be heard whenever there was dead silence during our conversations. We didn't need to place the volume at its loudest setting to hear our callers. On the other end, callers stated our voices were distinct and punctual. We received similar results with the speaker phone except that there was some crackling. Our biggest annoyance with phone calls is the need to open up the QWERTY to punch in a phone number. On top of that, the numbers on the pad are arranged in landscape view. That's why it might be easier to call your contacts through the phonebook.
No problems with the Surge maintaining signal strength in the greater Philadelphia area. We did not get any dropped calls or major fluctuations in bars during our use.
The battery (1500 mAh) is rated for 5 hours of talk time and 400 hours of standby. It didn't go past the three day mark with the screen brightness set to the maximum before it was completely drained.
Conclusion:
Although equipped with a nice QWERTY keyboard, AT&T's second tasting of S60 leaves a sour taste in our mouth with its undecided design, lackluster interface, and sub-par workmanship. The
Nokia E71x
set the bar in terms of visual appeal with its slim profile – something that the Nokia 6790 Surge sorely missed from the onset. To top it off, it can't be held in the same class of premier Nokia handsets we've seen recently. Rather, it surges to become part of the already crowded lineup of QWERTY devices that is a step below becoming a true smartphone.
Nokia 6790 Surge Video Review: