Nokia 5630 XpressMusic Review
8

Performance:
The Nokia 5630 XpressMusic sports an
ARM11 processor running at 600MHz
, which is a lot for a phone in this class. The device is really snappy and you will evidence slowdowns quite rarely, say, while opening your gallery if you happen to have many pictures there. The same goes for almost all Symbian powered devices that have come out in the last year, so in reality you don't really feel much difference using the handset despite the faster CPU.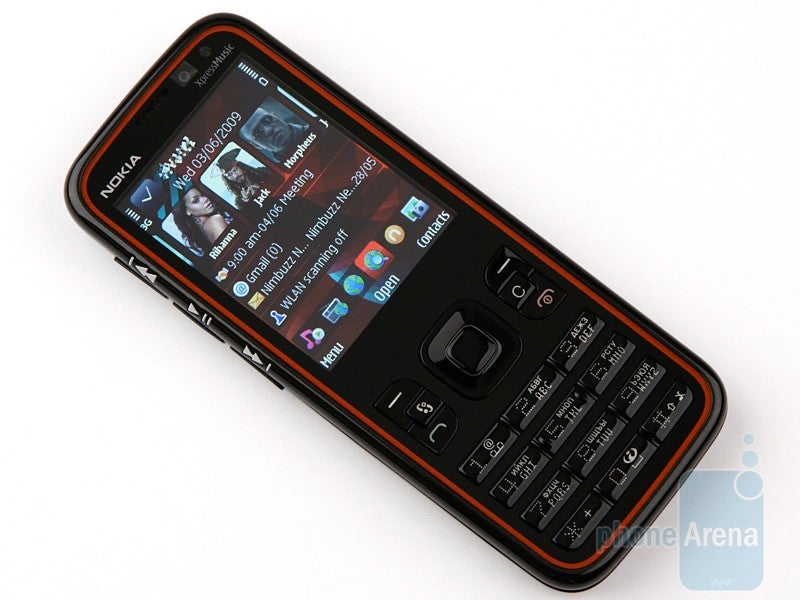 You have already found out that the Nokia 5630 XpressMusic is smart, powerful, elegant and offers great functionality, but still, it cannot be considered the perfect mate if it fails to deliver ease of communication. Unfortunately, quality of voices turned out to be pretty bad on our end with sound tending to be monotonous, surreal and not loud enough. Our interlocutors didn't seem affected by similar issues and claimed everything was just fine, although they also said voices got somewhat irritatingly sharp when at full blast.
Aside from all mentioned qualities and shortcomings, the 5630 XpressMusic also features a battery that does last. Manufacturer claims it provides up to 7 hrs of continuous talk time, over 400 hrs in standby or about 24 hrs listening to music. You wouldn't need to worry if you forget your phone while it´s being charger up either – the charger (Nokia High Efficiency Charger AC-10) gets turned off by itself to save on energy.
Conclusion:
We are pleased with what the Nokia 5630 XpressMusic brings out. It meets almost all of our requirements – it's compact, fast, delivers rich internet and surfing experience, the new home screen feels comfy to use and
N-Gage support
may provide quite some fun. The features we are disappointed with are its feeble loudspeaker and low quality sound through the boxed earphones. The latter issue can be easily fixed though – you just need to get a proper pair, so this is not a crucial problem really.
Still, there are some nice alternative options you need to look at before going for the 5630 XpressMusic. The
Nokia 5800 XpressMusic
sports a touch sensitive screen and fairly powerful loudspeakers. If you happen to be a heavy texter or fan of social networks, we would recommend you wait until the
5730
comes out, since it will feature a full QWERTY keyboard. Please, take a look at our review of the
Sony Ercisson W705
as well – it's not a smart phone, but offers pretty much the same options as the 5630 XpressMusic.
Nokia 5630 XpressMusic Video Review:
Recommended Stories