Motorola Moto Z2 Play Review
8
Camera
A totally decent camera, but way too similar to one we've seen on a much lower-priced Moto phone
Motorola has given the Z2 Play a 12MP main camera with f/1.7 aperture, as well as both dual-pixel and laser-assisted focus. Fancy laser aside, that sounds a whole lot like the camera we just saw on the Moto G5 Plus.
But the thing is, while we generally like that camera, we did have a few issues with its performance. Has Motorola learned any new tricks since the G5 Plus landed? Or is this comparison not even appropriate to begin with, with the Z2 Play shooting in a whole different class? Let's take a look.
Image quality
Sure enough, our general impressions of using the camera on the Moto Z2 Play fall in line with what we saw from the G5 Plus: that is, images that by and large tend to look good, though don't be surprised if one in ten come out poorly exposed or exhibit other flaws that drive you to delete them. Low-light performance leaves a bit to be desired, and despite the elaborate array of auto-focus hardware, sometimes the camera really struggles to bring the right part of the scene into sharp focus.
Again, some of the best points of this camera aren't the lens or sensor themselves, but Motorola's software. Auto-HDR tends to work really well, optimizing exposure for each scene, and we love the gesture shortcuts that make getting into the camera almost as fast as had there been a dedicated camera hardware button.
We also really like the 5MP front-facing cam, with a dual-LED flash. Some apps (like Snapchat) still struggle to take full advantage of front-facing flash hardware, but it's a great option to have, all the same.
Motorola Moto Z2 Play sample images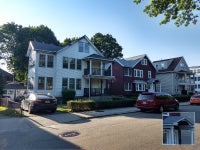 Video recording
Shooting video on the Moto Z2 Play can be a mixed bag. You have a ton of options, from 4K, to HDR video, to stabilization, and while you can't use all of those at once, there's enough variety that you can find something that works good for you. We especially liked the look of the HDR video, though there was a tad of "ghosting" style feedback that proved a little distracting
But just like on the G5 Plus, we ran into problems with heavy compression artifacts making some videos look really poor – and this was most visible in 1080p 60fps mode. It's not the end of the world, but does subtract from otherwise quite satisfying camera performance.
Motorola Moto Z2 Play Sample Videos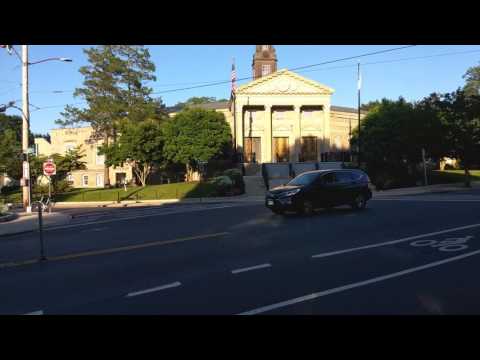 Multimedia
Motorola reminds us why so few phones go with front-facing speakers
We already voiced our concerns about the Moto Z2 Play's not-very-bright, not-very-accurate screen. But if you don't quite care about either of those, it is very colorful (again, even if those colors aren't extremely accurate), and that can make videos enjoyable to watch.
But that would also require some decent speakers, and here the Moto Z2 Play runs into trouble. Now, it does have a front-facing speaker, which is nice, but it's also the phone's earpiece, and it's not joined by a bottom-edge speaker like we see on a number of other phones.
And while its output is decently loud, it's also really lacking in any kind of satisfying bass reproduction. Audio is really tinny and light-sounding, and while Moto Mods make that easy to remedy by attaching a JBL SoundBoost speaker, the phone by itself is just a little disappointing in the sound department.
At the very least, the handset does retain its analog headphone jack, which is far from a certainty in Moto Z-world.