Motorola Moto X 2014 vs Moto X 2013
20
Camera
The camera apps might be identical, in regards to the interface and shooting modes, but the hardware gear in tow between them are different. Last year's 10-megapixel "Clear Pixel" camera didn't quite prove as formidable with its quality, so it's no surprise that Motorola decided to outfit the new model with a slightly heftier 13-megapixel one. So, the question that remains is whether or not it eclipses its predecessor?
Looking at the overall quality, unless we look meticulously into the shots, most folks would agree that their qualities are identical. However, there are actually subtle improvements to the new phone's camera that makes it better. For starters, there's a smidgen more detail with its results. Meanwhile, there's an apparent warmer color reproduction with the new Moto X's camera – whereas its predecessor produces colder tones. Essentially, the new Moto X's photos have a livelier and vibrant quality, in contrast to the subdued and lukewarm look with the older model. Under low light, the new model produces an under-exposed tone with its shots. In comparison, its predecessor's shots have more details exposed due to its brighter composition.
Sample images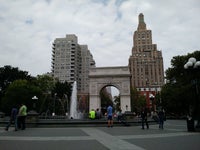 Likewise, the same subtle advantage in overall quality with the new Moto X is also seen in its video recording quality. To be fair, last year's model still records some spiffy looking 1080p videos, but the newer one has less artifacting elements and just a teeny tiny more details.
Multimedia
Boasting stock Android experiences, there's no surprise that the two resort to the Google Play Music app as the default music player out of the box. Both armed with single speakers for audio output with music and videos, it's shocking to find that the old Moto X's rear firing speaker has a stronger volume output. Still, the audio produced by the new model is more enjoyable, thanks to its richer output.
Videos play nicely on both devices, but the larger and higher resolution display of the new Moto X undoubtedly makes it the more ideal candidate for the experience. It's not to say that it's bad with the original handset, but we just simply prefer the qualities of the new model.