Motorola DROID Turbo Review
99+
Call Quality
Four microphones help to capture our voice in full fidelity, even in some noisy situations.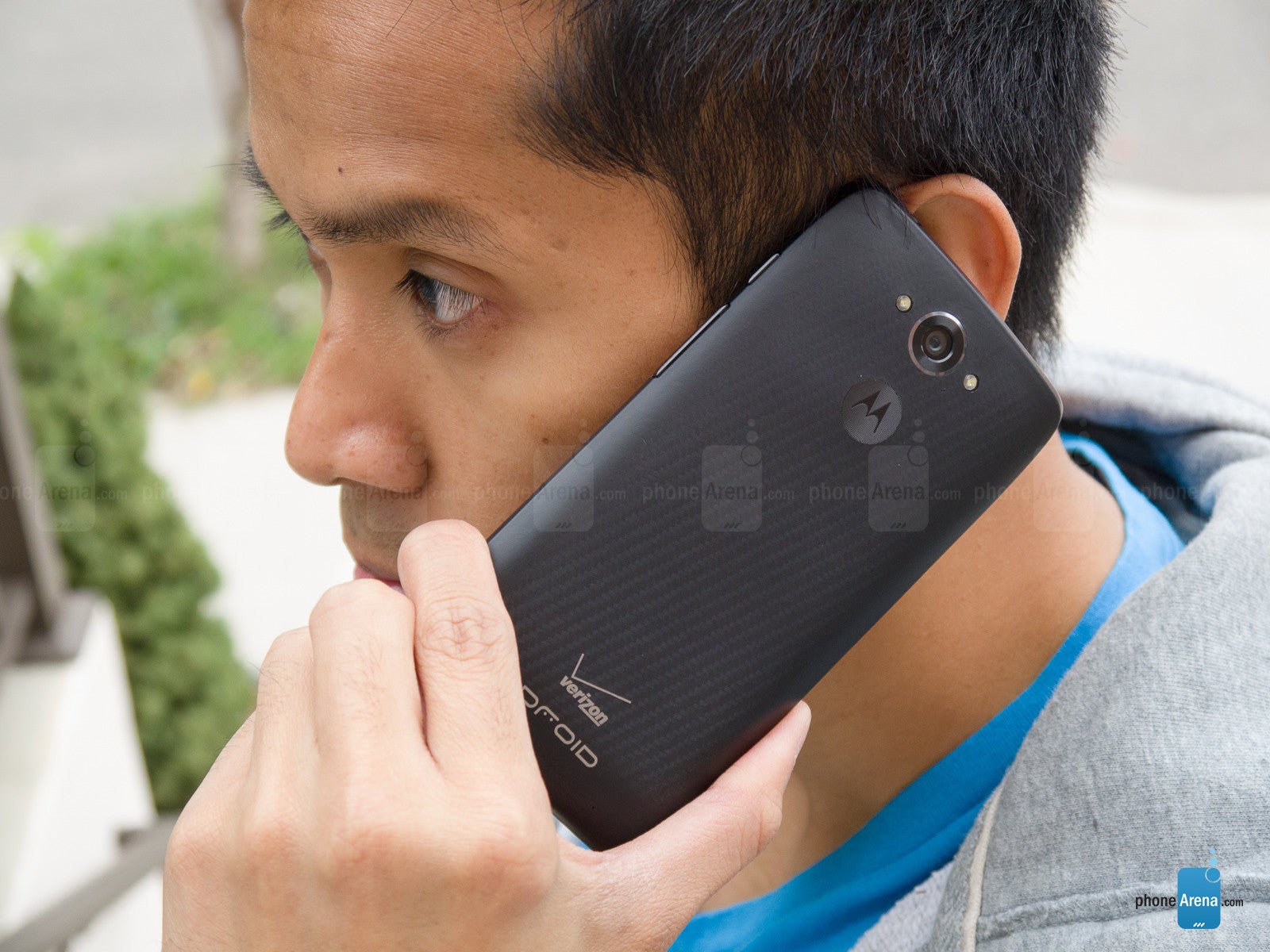 Don't worry, phone calls are handled effortlessly with the DROID Turbo. Our only complaint relates to the earpiece, which has an average volume output during calls, but we find ourselves having to mash our ear next to it in order to properly hear our callers. Armed with four separate microphones, in conjunction with its CrystalTalk technology, our callers are greeted with crisp and naturally toned voices on their end. At the same time, the phone does an excellent job at cutting down noise.
Battery
You'll be using the handset for far longer than other phone because of its long-lasting battery. Arguably one of the best!
Alas, we are finally at the most anticipated part about the phone – its battery life. Motorola graces its pride and joy with a massive 3900 mAh battery, which the company says can achieve up to 48 hours of battery life with mixed usage. While that's a generous indication, our real world usage put it to more like 1.5 days with normal usage – whereas with power usage, we're able to push through 14 hours.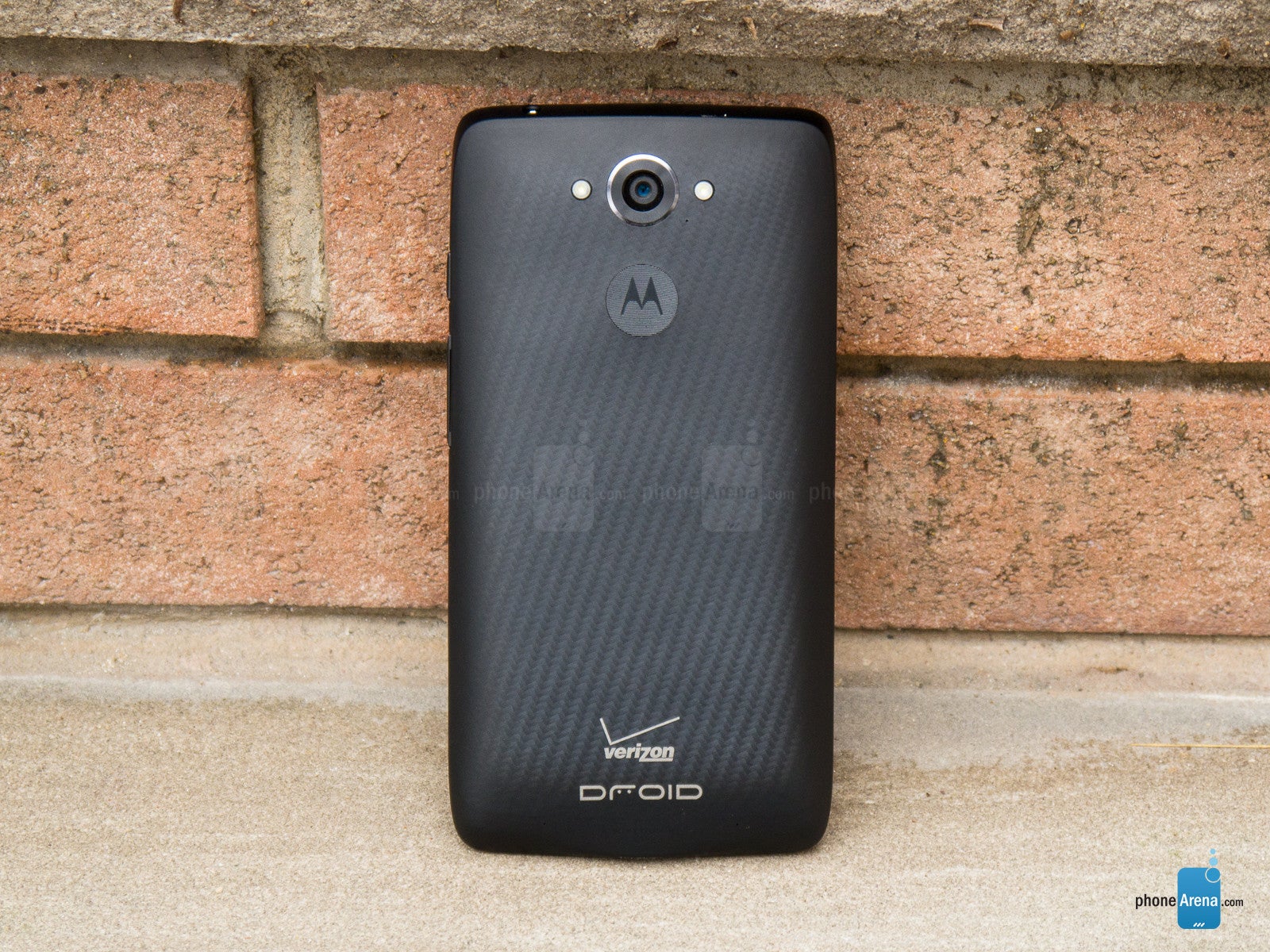 What's really amazing is where it lands in our own battery benchmark test! Specifically, a full charge eked out an impressive 10 hours and 42 minutes. Although it's technically not the class-leader in our test, we have to point out that the other devices that beat it can't match the DROID Turbo's impressive specs sheet. In all fairness, after we take into consideration its speedy processor and QuadHD resolution display, the result is nothing short of impressive.
Outperforming our expectations, too, is its turbo charging technology, which is achieved with the included turbo-charger wall adapter. Essentially, it takes a little over 2 hours to refill its 3900 mAh battery back to 100% capacity – that's pretty quick considering the size of the battery we're dealing with here. And oh yeah, it offers built-in wireless charging courtesy of the Qi standard!
Conclusion
Just when we thought that Motorola unleashed all of its best surprises already, we're given a spectacular device in the
Motorola DROID Turbo
. Living up to the prestige that comes with the DROID franchise, the DROID Turbo is supercharged and is one imposing force in the smartphone space – thanks in part to its impressive specs sheet, solid construction, and long-lasting battery life.
One of our biggest fears for such a specs heavy device is an increase in price, one that would've potentially put it into that $300 on-contract cost. Lucky for all of us, Verizon and Motorola blessed the phone with that $200 on-contract price ($600 outright) for the red/black 32GB model. And if you prefer the ballistic nylon one with 64GB of storage, you'll only need to fork over $249.99 ($650 outright) to pick it up. Needless to say, we're resting a lot easier knowing that its price is still around that golden price point normally attached to todays' flagship smartphones.
As of now, the only thing really holding back the DROID Turbo from having a wider appeal is its exclusivity to Verizon – so we really hope that Motorola somehow outs an international model in the future! Certainly, the phone is undoubtedly a future proof thing worth investing in right now. Motorola does everything right with the DROID Turbo, easily making up for the shortcomings of the
Moto X
in the process. Souped up and revving for some heated competition this upcoming holiday season, the DROID Turbo is a defying smartphone that runs circle around most of its contemporaries. Seriously, it's a force to reckon with!
Software version of the review unit:

Android Version: 4.4.4
Baseband Version: MDM9625_104037.10.02.47.01R
Kernel Version: 3.10.40-perf-g2df68ea-00001-g49a9c7a