Moto G5 Plus Review
60
Interface and Functionality
Well-done gesture controls will have you asking, "What Android buttons?"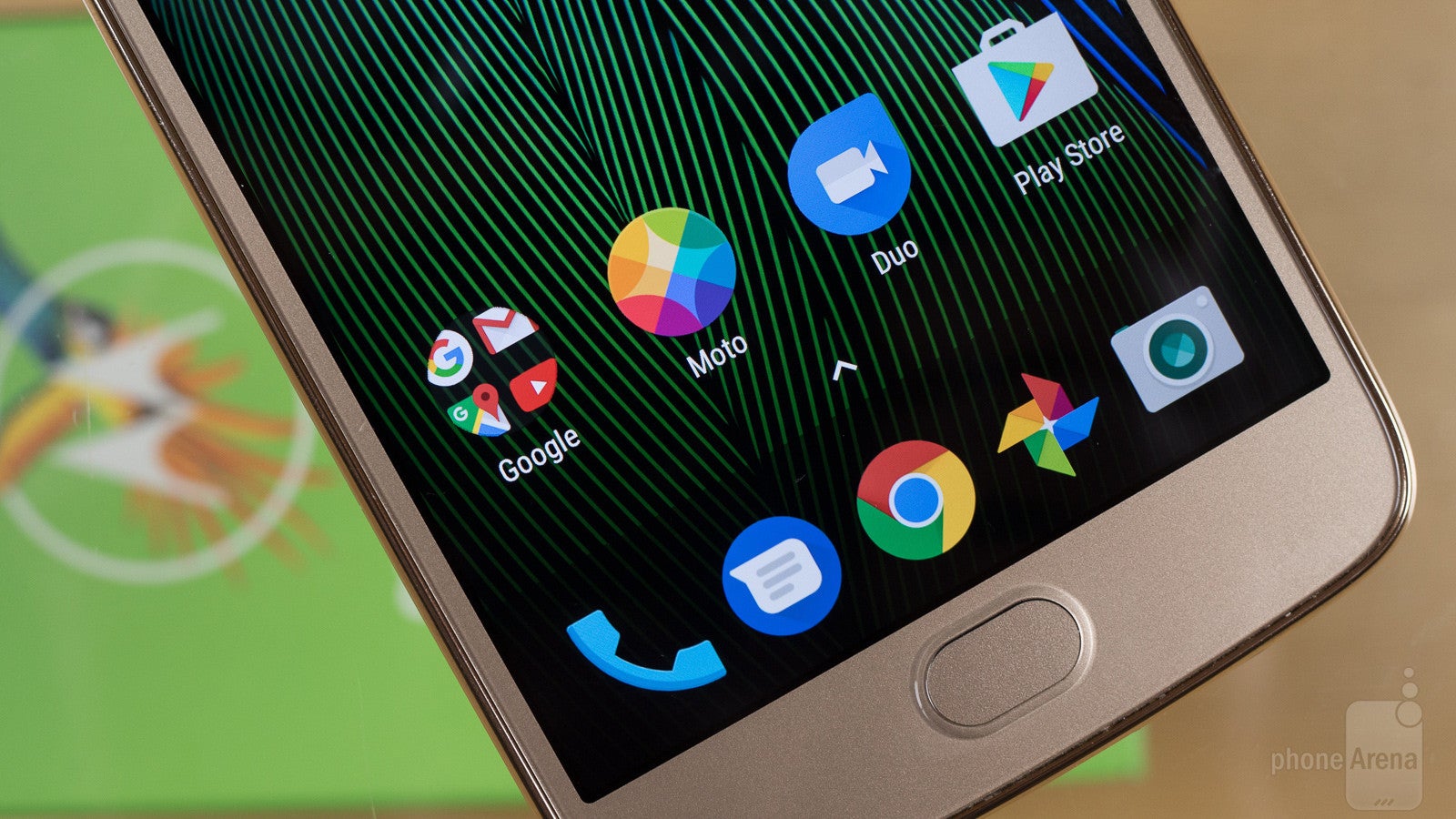 The Moto Display is far from the only stand-out feature of the Moto G5 Plus's interface, and like past Motorola phones, there's a bevy of gesture controls and shortcuts, as well. Occasionally we'll see lower-priced models dial-back on the selection that's available, but the G5 Plus suffers no such limitation: from twisting the handset to bring up the camera, to chopping for the flashlight (one of our all-time favorites), there's lots here to enhance the ways you interact with the hardware.
New for the Moto G5 Plus is another gesture-driven system that taps into the phone's capacitive fingerprint scanner. Now, we recently told you about a similar system on the Huawei P10, where the fingerprint scanner could replace the handset's on-screen Android buttons. But while Huawei's setup combined swipes and taps in a combination that took a little getting used to, the Moto implementation proved to much easier to pick up: press the sensor like normal for home, then swipe one way for back, and the other way for recent apps – you can even swap those two back and forth to choose the directions that make the most sense to you.
It's probably very different from the sort of interactions you're used to, but we found ourselves coming around to its usefulness almost immediately; there's just something so natural about swiping for "back."
These motion and gesture controls aside, the Moto G5 Plus runs the sort of extremely lightweight skinning we know to expect from Motorola handsets, all on top of Android 7.0 Nougat. Everything ran all sorts of smoothly (at least on the 4GB RAM unit we tested), leaving us without major software complaints.
Processor and Memory
Motorola nails the balance of power-efficiency and performance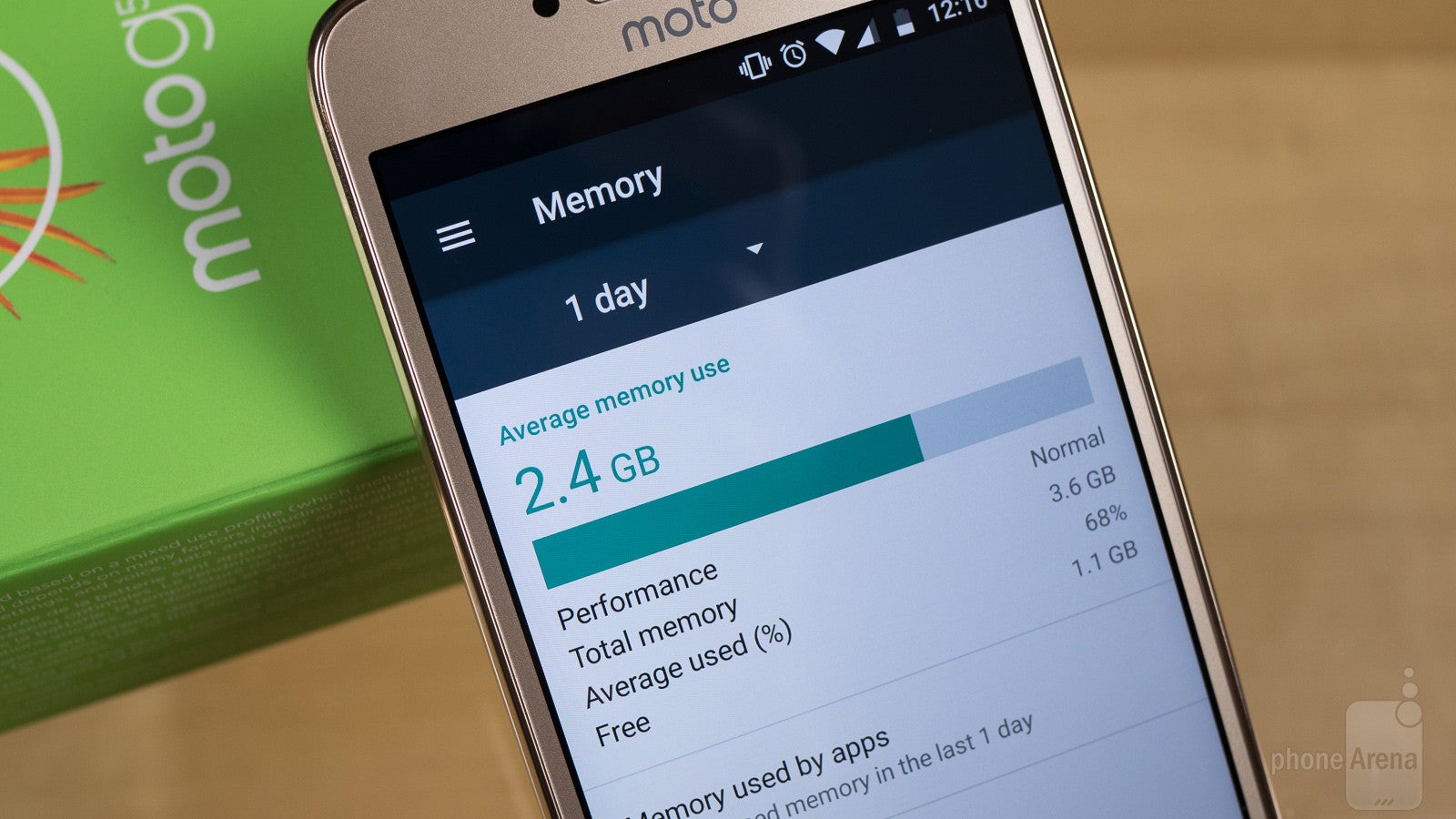 Lenovo delivers a nice upgrade over last year's G4s by giving the Moto G5 Plus a Snapdragon 625 processor. It's a bit of an older chip by now, sure, but it's also one of our absolute favorites when it comes to mid-range hardware, providing more than acceptable performance with really, really nice power efficiency.
The Moto G5 Plus doesn't let us down here, with benchmarks delivering just the sort of solid mid-range performance we'd expect from this silicon.
When you go shopping for the Moto G5 Plus, you've got one big decision to make – well, in addition to choosing the phone in gold or gray. The base level G5 Plus offers 2GB of RAM paired with 32GB storage. For $70 more, you can double both those figures to 4GB of RAM and 64GB storage – and that latter configuration is the model we tested. If you've got the cash, we'd very much suggest this higher-end arrangement, if only to give you a little more flexibility with the usage you can expect to get our of the phone. But even at 2GB/32GB, we wouldn't expect the G5 Plus to offer a significantly downgraded experience – just one that maybe relies on microSD expansion a little more, and one that reloads apps a bit more frequently.
Connectivity
For another year, Moto G phones show everyone else how you do unlocked phone sales
As an unlocked phone, as you'll pick up the Moto G5 Plus, the handset offers some fantastic band support, extending beyond the expected compatibility with AT&T and T-Mobile to also support Verizon and Sprint. We can hardly be surprised, with the Moto G4 phones offering similarly broad carrier support, but it's 19 types of awesome that this year's model doesn't stray from those expectations.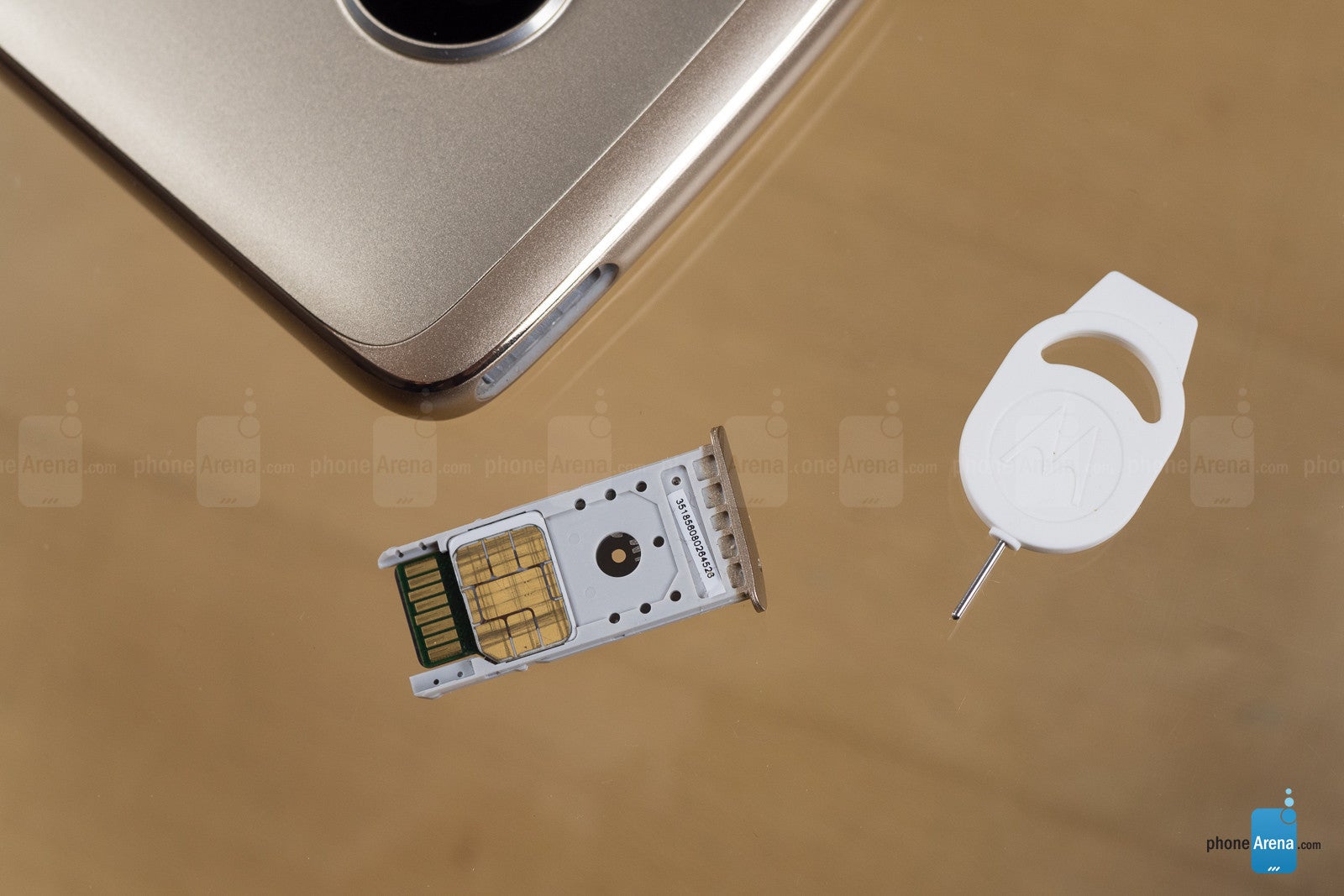 On the wireless side, things are looking good, but we've got to be stuck-up phone snobs when it comes to the choices made regarding wired connectivity here: the Moto G5 charges and interfaces with your PC over micro-USB. Sure, maybe your existing phone does too (and you may not mind that one bit), but we're solidly into 2017 at this point, and even for budget-focused handsets, a lack of USB Type-C is feeling like some kind of anachronism. The future is here, and micro-USB it ain't.