Microsoft Lumia 950 XL Review
Promising as it seems, the PureView camera's reputation has been merely upheld once more, not grown stronger.
The
Lumia 950 XL
is marketed as a camera powerhouse, which is hardly surprising considering the hardware and tech savvy involved. Microsoft is bringing back the PureView camera guns blazing, employing a 20-megapixel 1/2.4 camera sensor with Zeiss optics, optical image stabilization, and the industry's first triple-LED flash, shining brighter than a thousand suns! The cam takes pictures in either 19MP or 8MP resolution, saving them in either JPEG or JPEG+DNG file formats. Video recording goes up to 3840x2160p/30 FPS, although 1080p/60FPS is also an option for extra smooth
motion
.
The camera interface feels familiar and easy to navigate, no matter which platform you come from. There's plenty of manual control at hand, making it easy to adjust white balance, focus, ISO, shutter speed, and exposure. The star of the show here is the PureView camera's Rich Capture speciality, which lets you adjust a photo's level of illumination immediately after taking it.
Image Quality
After taking the Lumia 950 XL for a spin, our verdict is that the PureView camera makes adequate photos that fail to stand out among those achieved by competing phablets in its price range. The 20MP cam captures plenty of detail, indeed, but outdoor and indoor scenes tend to come off a tad over-saturated. Kicking in Rich Capture mode unexpectedly amplifies the problem, as it adds a not-so-subtle boost in saturation and contrast, giving photos a heavily processed look. Selfies from the 5MP FF cam turn out much in the same way, though certainly not as detailed
With an array of three LEDs serving as its camera flash, it's not surprising that the PureView cam is a strong contender in the low-light department. Not all is peachy, however. Although the bright and even illumination increases exposure and brings out details where most of the competition renders noise, the long exposure time can make photos come out blurred. This is especially visible in a club setting, where colorful light rays landing on people's clothes appear as blotches of color. Still, night time photography with the Lumia 950 XL is great at best, and reliable at worst, no matter if you kick in the triple-LED flash or don't.
Microsoft Lumia 950 XL sample images
Video Quality
The Lumia 950 XL does a fine job recording video, although there is nothing outstanding to it. When light is in abundance, the phablet delivers sharp and detailed 4K-resolution video, while 1080p vids appear softer, as expected. Exposure adjustment is a bit over-sensitive, though, which could cause quickly changing, inconsistent lighting. Low-light videos aren't as sweet, though. There's more noise and smeary details to be wary of. Luckily, the optical image stabilization is pretty good at what it's supposed to do, which is to not let subtle movements destabilize the scene too much.
Microsoft Lumia 950 XL sample videos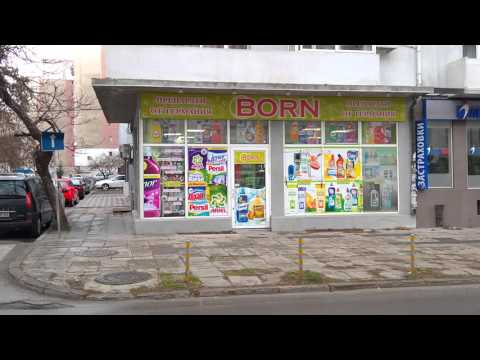 You probably won't have anything to complain about, although watching videos in the sun will be a stretch.
With its big and vibrant, though not especially bright display, the Lumia 950 XL does make for a fine video watching phone, unless you're out in the sun. Windows 10 on a smartphone can play about as many different codecs and video formats as it can on a full-blown desktop system, so chances are you'll be able to watch whatever you throw at the 950 XL.
Music playback happens by virtue of Groove Music, which is your average music player with a subscription service (Groove Music Pass) added on top. Both don't stand out visually or functionally, although we love the ability to tell Windows to automatically launch Groove Music when we connect to a Bluetooth speaker.
With 82dB of peak audio output coming out of its loudspeaker, the 950 XL is a loudmouth for sure. Playback quality is okay, though there's nothing remarkable about it. You can fine-tune the sound using the built-in equalizer, but you won't find it inside of the Groove Music app. It's a system-wide EQ that you have to look for in the settings.