LG V10 Review
Camera
LG delivers yet another awesome camera, but video recording leaves something to be desired.
Credit where credit is due: the camera app, which is very rich in settings, is a great place to experiment with different kinds of photographic settings. Its manual mode gives you the freedom to tweak a variety of things, like the ISO, shutter speed, or white balance. Given the rest of the UI, the camera app surprises with its intuitiveness and ease of use. Settings appear to be arranged in a logical and accessible manner, which is great if you often feel like tweaking things and not fully trusting the Auto mode to figure out everything on its own.
And while that's great, what isn't is that the camera app often happens to become unresponsive, rendering the touchscreen (and thus, the whole
phone
) useless. When it gets stuck, the only solution we found was to wait for, like, 5 minutes for it to get back to normal. When you're stuck helplessly waiting for your phone to become usable again, 5 minutes feels like a lot of time. This happened three times in the course of a 30-minute shooting session, which makes us question the reliability of this camera app. Thankfully, we haven't noticed similar instability issues with the rest of the phone's software.
Still images taken with the V10 come out very realistic, with accurate white balance and good exposure levels. You also need to try really hard to come up with a blurred photo – the V10 does a great job as far as still image focus and sharpness go. We did a quick 1v1 "careless hands" shooting session between the V10 and G4, and some of the G4's photos came out unclear, while those of the V10 remained stubbornly sharp. It's safe to say that at the present time, the V10 can produce one of the best photographs one can take with a smartphone. It's a very capable camera.
Taking pictures in dimmer, indoor environments, increases the risk of ending up with a slightly hazy shot, as can be seen in the photo taken at the cafe, but with some careful positioning, this problem should be easy to avoid. Meanwhile, the front-facing cameras are glorious, producing deep, colorful, nicely detailed portraits. Watch out for the "beautify" effect though, as it is engaged by default. When used in large quantities, it can lead to distasteful results. There are two front-facing cameras: one that's used for near-field, single-person selfies, and another that has a wider lens for taking group selfies. It's a peculiar solution by LG, but it does work.
LG V10 sample images
Video recording
One of the stand-out features of the LG V10 is the manual video recording mode. It's handled similarly to the still image manual mode: a similarly laid-out interface gives you access to a number of settings to change, such as white balance, focus, ISO, and shutter speed.
LG V10 Sample Videos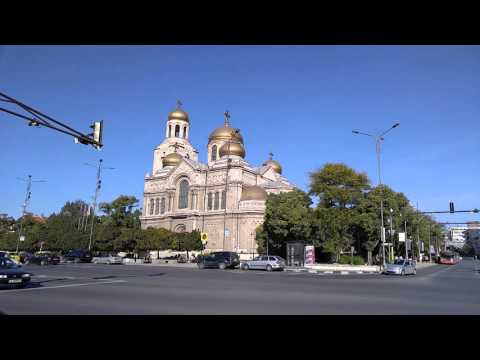 Multimedia
Decent performance, but there's a lot of room for improvement.
LG is positioning the V10 as heavy-duty multimedia device. It's supposed to be great for not only recording, but watching video as well. We already saw that the camcorder isn't the best it could be, so what about the watching part? Well, as far as the diagonal goes, you can hardly go wrong with such a massive, 5.7" display for video playback. However, the V10's screen requires that you don't care too much about color balance, because otherwise, you may end up being put off by the bluish tint. On a positive note, it's a plus that the V10 can
play
a plethora of video and audio formats out of the box, including lossless audio in WAV and FLAC formats.
The loudspeaker is pretty decent. It's strong and doesn't sound too bad. It could use a bit of brilliance in the high frequency range, but all in all, it's good. The Quad Beat 3 earphones that come with the LG V10 are also satisfying. At first, they may sound rather shallow, but once you stick them real tight into your ears (admittedly, not the most pleasant of sensations), they show their good side, with a tight punch and balanced, likable audio reproduction.