LG Optimus F3 Review
Camera:
One part expected, another unfortunate, the 5-megapixel camera of the Optimus F3 is a nice touch to find on a budget thing, but sadly its performance is utterly disappointing. With still snap shots, it lacks detail to make it a noteworthy thing to use for important moments – while its washed out color reproduction gives everything a hazy look. And its low lighting performance gets much worse, as things become super noisy. In the 1080p video recording front, we find the same displeasing elements that prevent us from making it an instant call for shooting things candidly.
LG Optimus F3 sample images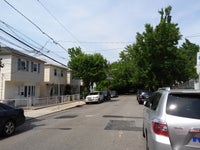 LG Optimus F3 Sample Video:
Multimedia:
Using the same Optimus music player that we're familiar with, its presentation is pretty much the traditional fanfare we're accustomed to seeing – as an alternative, though, there's the Google Play Music app that's preloaded. Sure, its audio quality is loud, but at the highest setting, it tends to exhibit some sharpness that makes it a little irritating to the ear.