LG G2 Review
99+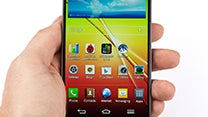 Call quality
The LG G2 doesn't amaze with its sound quality during calls. Actually, it's about average at best. While the earpiece sounds sufficiently well, with voices being loud and clear, though not really natural, the microphone is not very good, transmitting our voice in a slightly unclear manner. It's nothing out of the ordinary, of course, but we just hoped for some premium call quality in this premium handset. Oh well, one can never have it all, that's for sure!
Meanwhile, the loudspeaker of the G2 is more than decent. It's has a really strong output, although you shouldn't really expect wonders from it. It's lacking in depth, meaning that the sound coming from it will sound mostly high and without any audible low frequencies.
Battery
How is the G2's beefy 3000 mAh battery handling this enormous display? Quite well, actually. The phone can easily last you through a full working day of heavy usage, or about a couple of days of moderate usage. Sure, the device might has some extra thickness to it, but we'd prefer this over a thinner profile, if it means better battery life... especially when the added thickness doesn't make the smartphone more difficult or unpleasant to hold.
Conclusion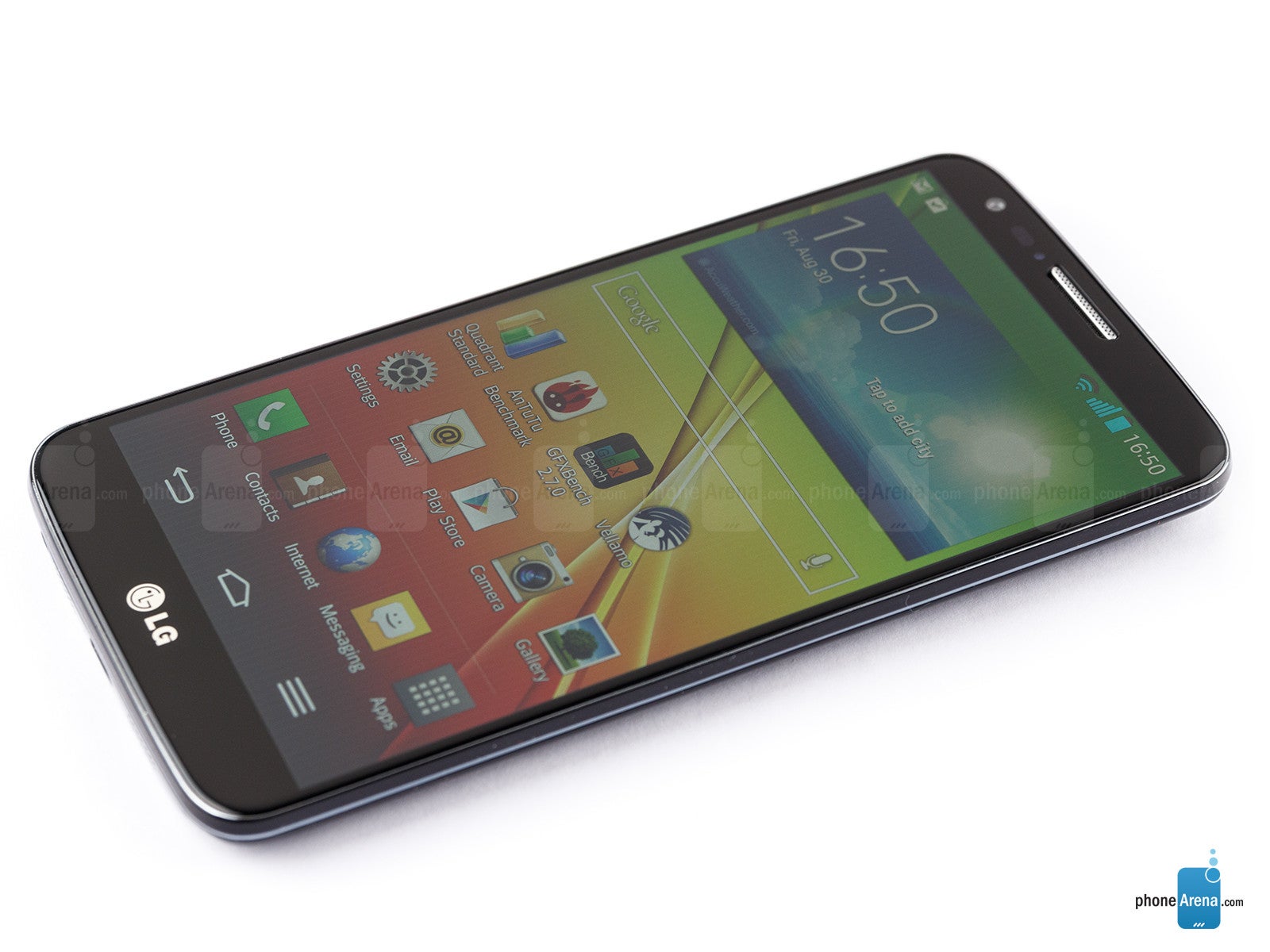 The LG G2 is an outstanding smartphone almost every way you look at it. The screen is beautiful, albeit a bit off in terms of color temperature, while the camera is simply outstanding – definitely among the very best out there. Under the hood, the Snapdragon 800 processor is doing exactly what you'd expect it to do – making sure that everything operates perfectly smoothly with no hiccups or delays. Software-wise, the G2 may not be your cup of tea, if you happen to be a fan of a more stock-ish Android experience, but LG's custom UI is not so bad. It can easily rival Samsung's TouchWiz, and in case you enjoy extreme customization capabilities, it may actually appeal to you.
The G2 is truly a no-compromise smartphone, except... yeah, that generic and plastic design doesn't really live up to the high standards set by the internals. Don't get us wrong - it's not so bad, it's just... not good, in terms of appearance, at least. While the LG G2's visuals can easily compete with those of the Galaxy S4, they don't really stand much chance against something like the HTC One, the iPhone 5 or the Nokia Lumia 925.
At the end of the day, though, it's probably the internals and the screen of the LG G2 that will attract its targeted consumers most, and in those areas, LG's device is currently second to none. Whether the G2 is sharing the first place with the Galaxy S4, or Samsung's handset has fallen slightly behind... well, while it's up to everyone to decide for themselves, our inner voice tells us that LG has just one-upped Samsung in its own game.
And for those, who, for some reason, just can't see the LG G2 as their next smartphone, well, you guys should definitely check out the Galaxy S4, or the HTC One, which are the G2's biggest rivals.
Update

: Read our LG G3 review!