LG G Pro 2 vs Samsung Galaxy Note 3
Camera
4K video is the name of the game, but the OIS Plus tech G Pro 2 is a big advantage before the Note 3 camera, especially during video recordings
There are 13 MP camera units on the back of the phablets, accompanied by a single LED flash. Samsung and LG use very similar camera units – both sensors are 1/3.06" in size, with small, 1.1 micron pixels. The Note 3 features 31mm focal length and f/2.2 aperture, while the G Pro 2 unit is with 29mm length, and slower f/2.4 aperture. LG, however, put an optical image stabilization (OIS) mechanism around it, which helps avoid blurry shots in low-light, and produces steadier video footage. Not only that, but in the G Pro 2 the OIS tech got enhanced with electronic image stabilization (EIS), so LG called it OIS Plus. EIS is a solution on the processing side of things, meant to improve the stabilization results, when compared with the OIS camera on the G2, for instance. Note 3 doesn't have OIS module, but rather relies on software-only solution for its video stabilization mode.
Both phablets offer plenty of shooting modes, such as HDR or Panorama, as well as color effects, in an easy-to-operate menu. There's barely a camera option in one of the handsets, that isn't mimicked in the other, just as they are going tit-for-tat in the main interface. LG offers something new, in the form of the Magic Focus option, which takes five photos with different focusing – from macro to infinity - and lets you choose the desired level with a slider before saving, or combines them all.
Photos from the G Pro 2 came out a tad more detailed and sharper-looking than the ones from the Note 3. Both cameras have accurate measurement in most cases, delivering well-exposed, true-to-life pictures. Color representation is pretty accurate on both sides of the aisle as well.
Indoors, the performance of the two phones is also on par. The photos of the two have similar amount of detail, but the noise-reduction filter of the G Pro 2 is slightly more aggressive, delivering less noisy photos at the cost of some loss of fine detail. The optical image stabilization on LG's
phone
, should allow for slightly slower shutter speeds, without worrying about handshake blur. It helps in these times when you want to capture the environment's natural colors, instead of blasting the flash. Talking about flashes, LG touts its Natural Flash – each photo taken with a flash is processed by combining two photos (one with flash and one without), to offer more balanced color temperature. Think of it as HDR, but for delivering better colors. It really looks better, and more natural (less blueish), in our low light test photos, but we cannot say that the difference is huge. These photos are slightly sharper on the G Pro 2, though, which is pretty nice. Still, we wish the G Pro 2 flash was slightly more powerful and evenly distributed, as now it is not much better than the one of the Note 3.
[img full gallery3 [[153292:"LG G Pro 2",153293:"Samsung Galaxy Note 3",153294:"LG G Pro 2",153295:"Samsung Galaxy Note 3",153296:"LG G Pro 2",153297:"Samsung Galaxy Note 3",153298:"LG G Pro 2 - HDR",153299:"Samsung Galaxy Note 3 - HDR",153300:"LG G Pro 2",153301:"Samsung Galaxy Note 3",153302:"LG G Pro 2 - HDR",153303:"Samsung Galaxy Note 3 - HDR",153304:"LG G Pro 2",153305:"Samsung Galaxy Note 3",153306:"LG G Pro 2",153307:"Samsung Galaxy Note 3",153308:"LG G Pro 2",153309:"Samsung Galaxy Note 3",153310:"LG G Pro 2",153311:"Samsung Galaxy Note 3",153312:"LG G Pro 2",153313:"Samsung Galaxy Note 3",153314:"LG G Pro 2",153317:"Samsung Galaxy Note 3",153325:"LG G Pro 2",153326:"Samsung Galaxy Note 3",153327:"LG G Pro 2 - Strong light",153328:"Samsung Galaxy Note 3 - Strong light",153329:"LG G Pro 2 - Medium light",153330:"Samsung Galaxy Note 3 - Medium light",153331:"LG G Pro 2 - Low light",153332:"Samsung Galaxy Note 3 - Low light",153333:"LG G Pro 2 - Darkness",153334:"Samsung Galaxy Note 3 - Darkness"]]:"Sample Images" /]
LG's phablet has a huge advantage in video recording, as the OIS system does excellent job, compensating for even harsh hand movements. The footage looks like it is made from a tripod, even if you are walking around with the phablet, instead of standing still. Both handsets offer 4K video recording, but the G Pro 2 records it with 60fps, while the Note 3 makes do with 30fps. LG's phablet can also shoot 720p HD video with 120fps, used for slow-
motion
footage. The phablets shoot pretty exemplary video samples – smooth and detailed, with no visible artifacts. The G Pro 2 again underexposes the scene one notch in its recordings, while the Note 3 footage stays more in sync with the real deal scene in comparison.
Sample VIdeos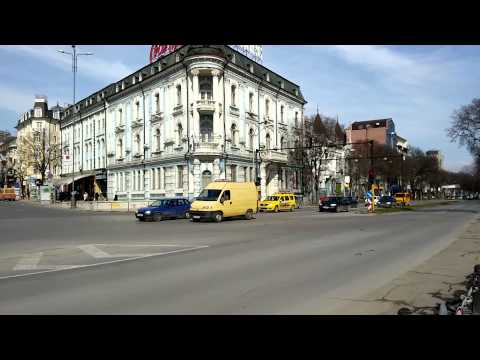 Multimedia
Big screens are the bomb for videos buffs, and both phablets have them, but LG one-ups Note 3 in the audio department
Note 3's gallery offers split-screen view for easier navigation between folders and content, as well as plenty of built-in editing options, enhanced by the S Pen stylus' drawing and annotation abilities. G Pro 2 also offers plenty of ways to edit and add color effects to your pictures, as well as a an option to pick several photos and videos, and make an automatic collage out of them.
The music players on both handsets haven't changed for a while, in terms of the UI design, but they are highly functional, with a number of song categorization options, and plenty of equalizer presets, or sound modes. LG G Pro 2 offers a powerful 1W loudspeaker, which our tests showed to be only slightly stronger than the one on the Note 3 – 78 vs 76 dB. The headphones output on LG's phone is 0.58 volts, against 0.43 for the Note 3.
One of the huge advantages of having a phablet appears when it comes to watching videos, and both handsets don't disappoint. Video playback with the stock players lets you run most major formats in up to 1080p resolution, and the clips look gorgeous on the giant displays. LG one-ups Samsung by having a DivX licensing, while the Note 3 can't run this format with the stock player, so you have to download a 3rd party one.