Huawei P8 Review
Camera
Whoa, the camera impresses on many levels, including its cool low lighting shooting modes!
The most innovative and advertised new feature of the handset, however, is the new type of camera sensor: a 13-megapixel one with RGBW arrangement that should allegedly allow for better performance in limited light conditions. Huawei officially claims that this tech will bring brightness up by 32% in high-contrast lighting scenes, and reduce it by 78% in low-light environments.
Even though the fine details about this new sensor are still scarce, RGBW stands for red-green-blue-white, a different arrangement on top of the sensor than the standard Bayer RGBG one. Having a fourth white
pixel
could likely be used to gather more light information, and thus improve the sensitivity of the sensor. We've seen the Motorola Moto X adopt a similar (RGBC, with the C standing for clear) sensor two years ago, but the bigger question unanswered here is whether we'll see concrete results with this particular implementation.
Having shown us its photo-taking abilities last year, it's no surprise that the camera interface is rich with these various modes and manual controls. Usual modes like HDR and panoramic are predictable, but Huawei deepens the experience by adding several others that are rarely offered by other phones in the same caliber – like time lapse, all-focus, super night, and light painting.
Time lapse and all-focus are kind of self-explanatory, but super night and light painting are the more intriguing modes. With the former, photos taken under low light are exposed longer, which brightens up shots that would normally appear dark, and then they're sharped. Meanwhile, light painting mode is a nifty mode that allows us to play with light in the dark – you know, those photos with long light streaks due to having a super long exposure.
Image Quality
In combing over the P8's camera quality, it shows us that it's formidable and can easily replace most point and shoots out there. Not surprisingly, outdoor scenery shots where lighting is abundant produce the best results, which are filled with incredible detail, sufficient sharpness, and slightly saturated colors. For the most part, it handles dynamic range well – albeit, its HDR mode enhances it by delivering a more neutral exposure between areas of hard and soft lighting.
Indoors under artificial lighting, the Huawei P8 still delivers usable shots that we can't complain too much about. What's noticeable, though, is the subdued appearance of photos, which can sometimes translate to duller looking shots. It's not bad, honestly, but the more pressing matter is how it handles conditions where lighting is extremely minimal or non-existent. Strangely, the results are a mixed bag, as in some instances it's good – while others not so much. At times, there's some noticeable noise in the shot, which doesn't help either when details are softer looking. Conversely, there are times when it's able to retain a high level of quality.
Actually, its superior quality is achieved by using the super night mode, since the long exposure helps to retain sharp details and keeps the scenery brightly toned – instead of being muddy and dark. In order to maximize the results, however, we're required to keep the phone as still as possible, in order to reduce blurring that could be the inherent result from a long exposure. Our best recommendation is either to place the phone on a tripod, or better yet, just prop it up on its side while resting idly on something else. Of course, this is best suited for taking landscape shots, where there's minimal movement. Another cool thing to use is the Light Painting mode for some slick looking photos where light can be used for some awe-inspiring results.
Don't use the HDR mode under low light, just because the results are actually worse than the standard automatic mode. In fact, they're noisier and smudgy looking! Rather than using HDR to try and enhance the quality with low lighting situations, you're better off using the dual-LED flash to even out the composition.
The art of the selfie, it's become a meticulous process for some. Thankfully, you won't be disappointed by the P8's front-facing 8-megapixel camera, which is better at taking selfies than most other phones. Not only does it capture great detail, but there are additional modes that diversify the experience – like beauty mode for that Photoshop look, and a panoramic mode that can get even more people into the shot.
Huawei P8 sample images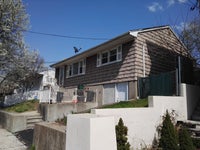 When the opportunity arises to capture something memorable, the Huawei P8 is undoubtedly a phone we'd totally want to have on hand for the occasion. For starters, it's an all-around performer that's solidified even more with its eclectic shooting modes. If you're able to master its various night time shooting mode, you'll be astounded by what cool imagery you can muster up. Nowadays, we have to be more critical about the quality from these cameras, but the P8 impresses on several levels to make it a formidable competitor that won't disappoint.
Video Quality
In an era where 4K video recording capture has become an available option for most high-end phones, the Huawei P8 maxes out at only 1080p recording at 30 FPS – there's no 60 FPS option sadly. It's a shame, really, but even more when its quality is such a huge disappointment. Indeed, the P8 excels immensely with its still shot quality, but it flounders abysmally with video recording. Yes, we appreciate that there's optical image stabilization available to keep things steady, but there are just too many displeasing qualities that are apparent.
Out of everything, it's lacking in detail, to the point that the overall video exudes a dull looking tone. In addition, there's no continuous auto-focus options, so there's a constant need to use touch focus to adjust it – though, to be fair, there is an object tracking option. Rounding things out, its quality is marred further by its finicky exposure adjustment and thin sounding audio recording. All in all, we're just shocked by the outcome!
Multimedia
The speaker is one of the strongest in terms of volume, but it's thin sounding and strains at the loudest setting.
When it comes to listening to music, we have two options to choose from out of the box – Google Play Music or the Huawei music player. With Huawei's option, it sports a minimalist layout that's also light in features. Generally speaking, the music player is generic, but we do like how there's a section that displays the accompanying lyrics.
Impressively, the single speaker of the Huawei P8 is one of the strongest we've tested – reaching a deafening mark of 78.5 dB. No doubt, it's loud enough and it travels far in large spaces too, but at the loudest volume setting, it emits a thin sounding quality, which doesn't help when there's some audible strain in the process.
More than ideal for the video watching occasion, the only thing lacking with the P8's video watching experience is its lack of multi-tasking. Essentially, it's either we watch a video, or not – that's all!