Huawei MediaPad M3 Review
7
Battery Life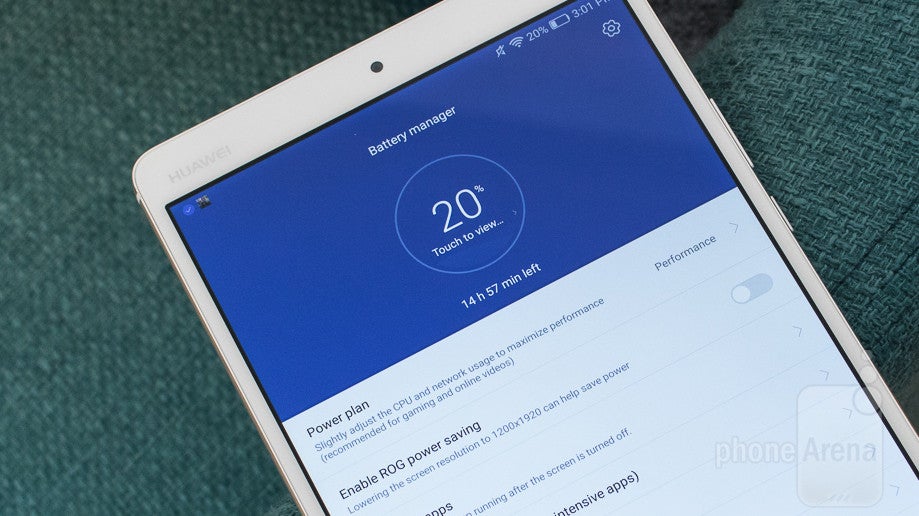 Last but certainly not least, let's talk about battery life. Huawei packed in a 5,100 mAh unit into the MediaPad M3, and it results in a pretty solid setup. Heavy and continuous usage on the M3 will result in a screen-on time of around 4 and 1/2 hours, whereas more subdued and normal use should see the M3 squeaking out just under 9 hours of use without needing to top up.
And, when it does come time to charge the M3, Huawei's own quick charging solution keeps things relatively speedy. It took the MediaPad 159 minutes to charge from 0 to 100-percent, and considering the large nature of the battery inside of the device, that's quite impressive.
Conclusion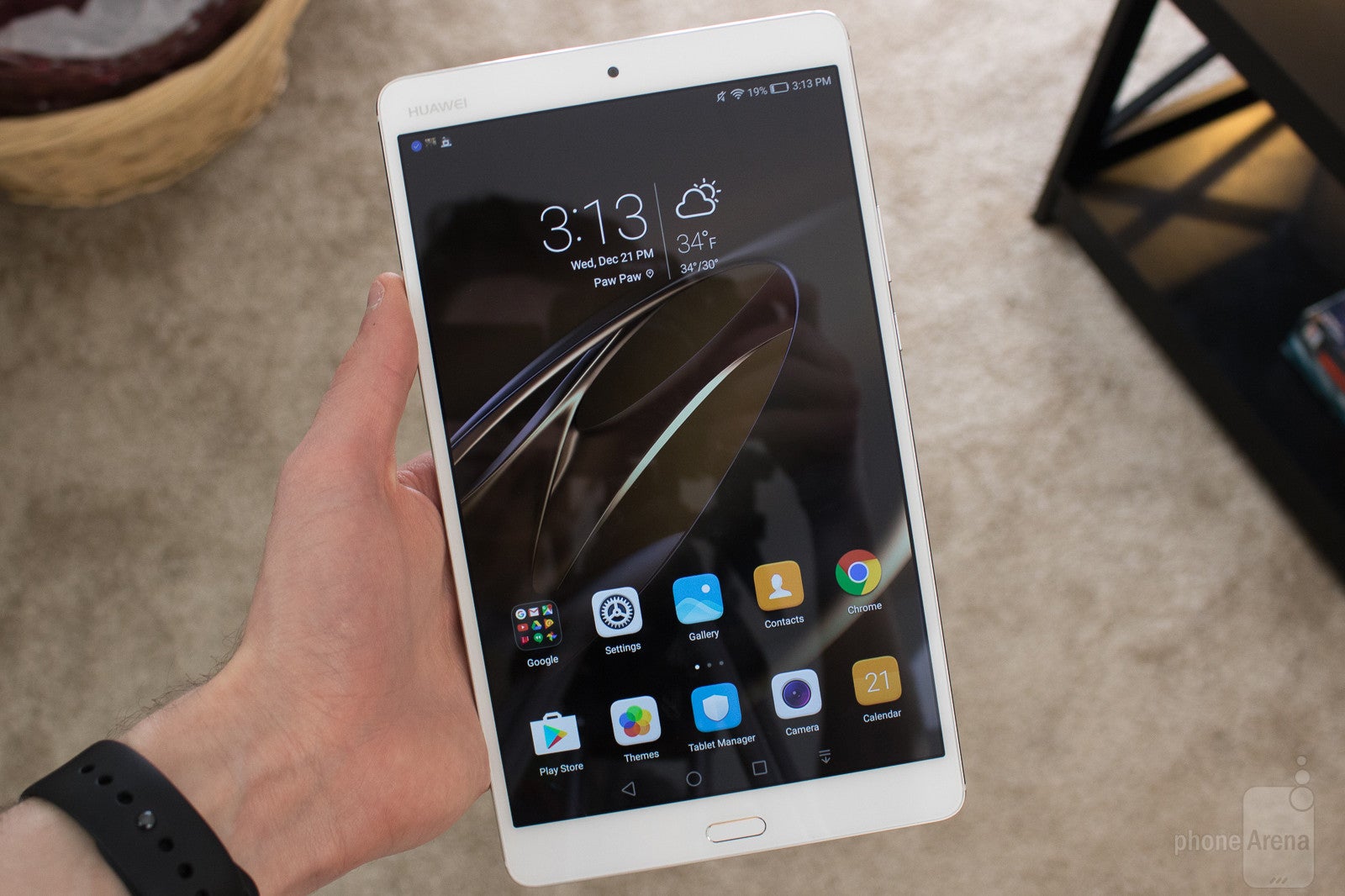 With all of that said, what's the final word on the
Huawei MediaPad M3
?
There's no doubt at all the Huawei has crafted a good-looking tablet. The construction of the MediaPad M3 is one of the better ones you can find for a device in its class, and its dimensions keep it both thin and lightweight at the same time.
In addition to the M3's build, the display and audio setup is also very well-executed. Sound quality does tend to get a bit harsh when listening at higher volumes, but aside from that one qualm, the multimedia experience is fantastic on the aptly-named MediaPad.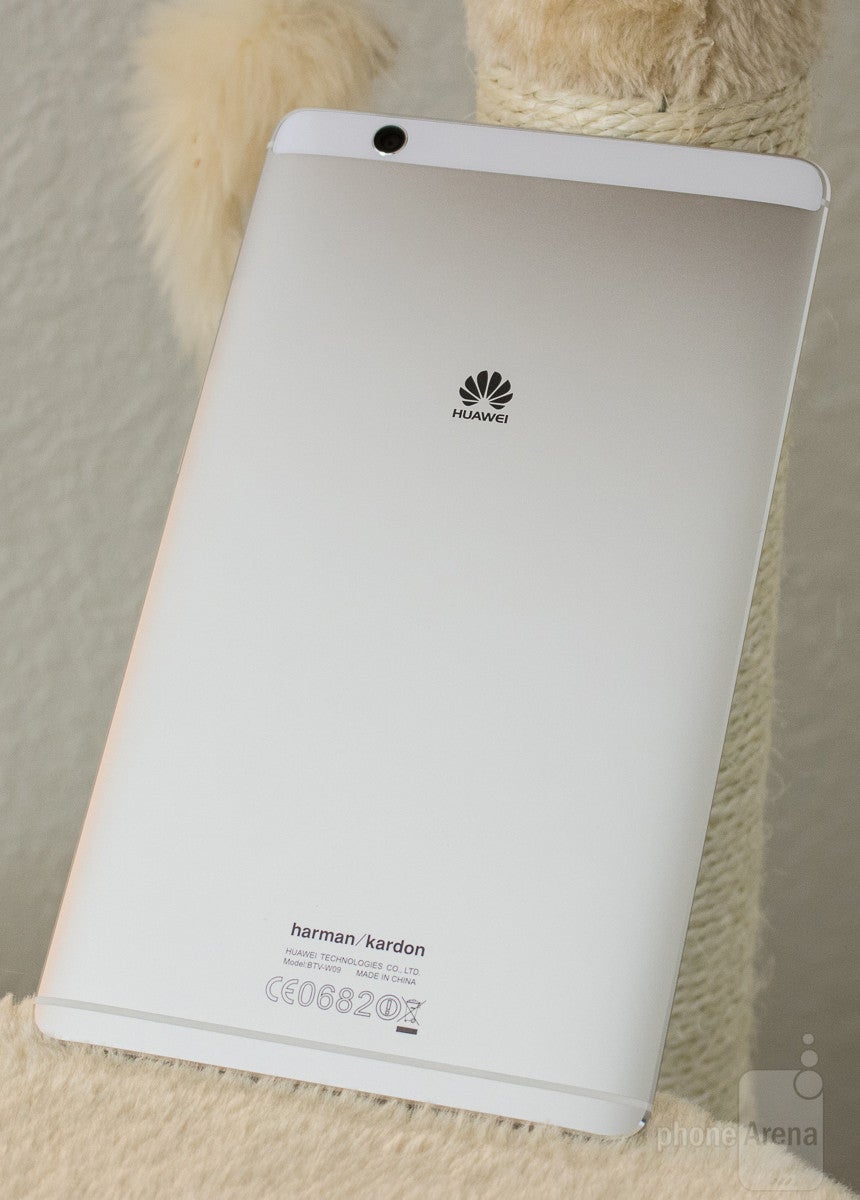 However, when talking about things such as performance and the M3's software situation, things get a bit murky. While benchmark tests provide clear evidence that the Kirin 950 is an extremely powerful processor, poor optimization for the chipset results in somewhat lackluster real-world performance. Simple tasks run perfectly fine, but between slow animations and a lukewarm experience while playing graphically intensive games, the outcome you get while using the M3 is a bit of a mixed bag. Certain operations run like butter with no issues at all, but other situations can cause the M3 to feel slow and cheap.
As for the software experience, EMUI 4.1 is not a good skin for Android. Some of the tweaks that Huawei's made are beneficial to the overall user experience, but the vast majority of the changes feel as if they were made for the worse. While a lot of this will be resolved once the MediaPad M3 gets the update to Android 7/EMUI 5.0, no official word from Huawei as to when this update will actually take place does create for a bit of uncertainty for the future of the tablet's software.
Bundle all of that together, and you get a hefty handful of pros and cons with the Huawei MediaPad M3. There isn't any doubt in my mind that this is a great little tablet for multimedia consumption, and while the price of $299 with 32GB of storage is a solid value ($349 for 64GB), there are other options out there for either the same or a bit less money that offer a more well-rounded experience.
Samsung's Galaxy Tab S2
is currently selling for just $249, and while it is a year older than the MediaPad M3, it's still considered to be one of the best Android tablets around. And, if you're willing to spend $100 extra, the 32GB variant of the
Apple iPad Mini 4
retails for $399. As a matter of fact, the still great
iPad Mini 2
is currently being sold at $269 from Apple, so that continues to be a great budget option for a tablet.
The Huawei MediaPad M3 is not a bad tablet, in fact, it's a really great choice if you want a well-built device for browsing the web and watching movies, but until it gets some much needed software tweaks, I'd suggest looking elsewhere for a more refined experience.