HTC U11 Review
99+
Call Quality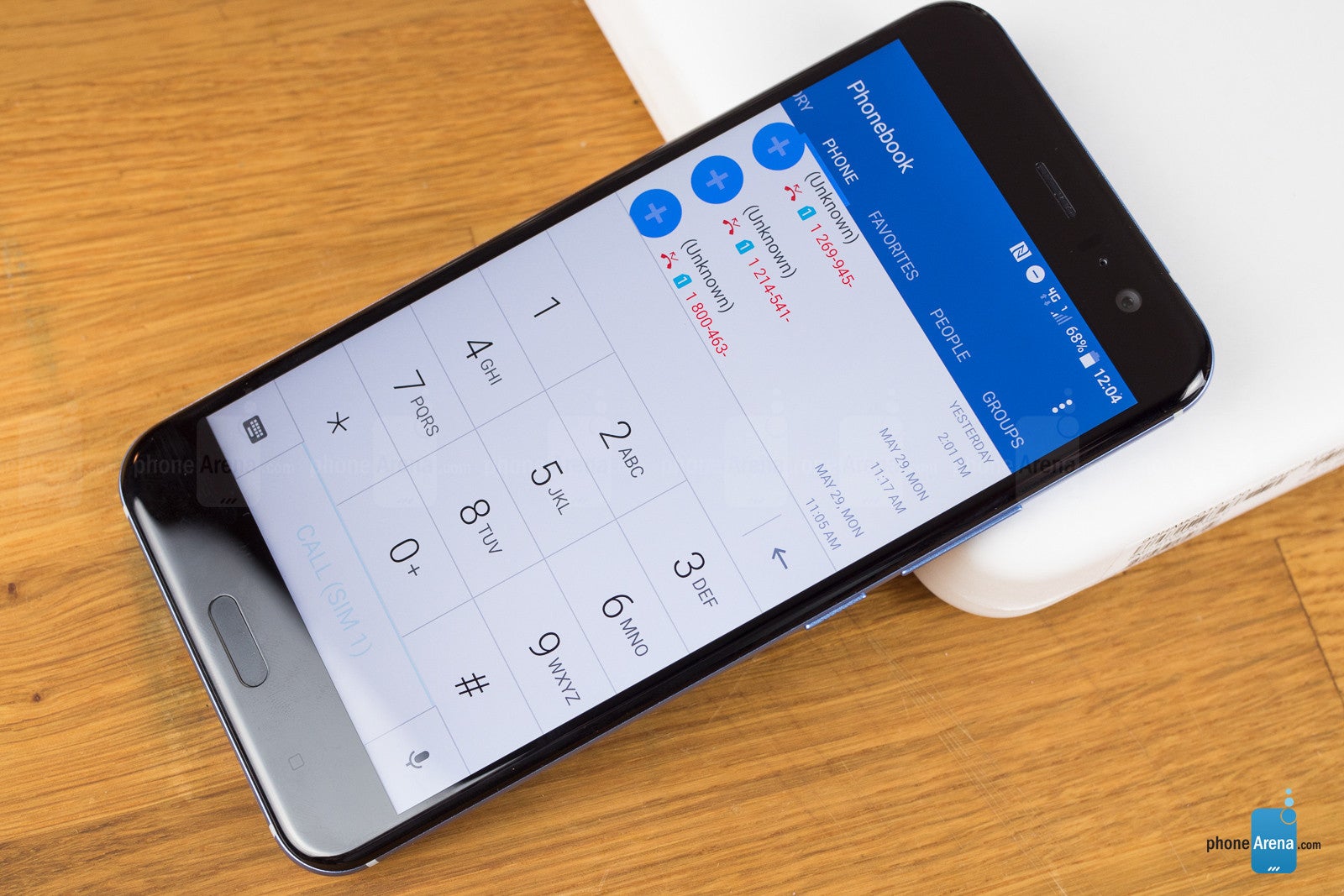 After hearing some warbly, dropping-out, over-compressed rings while dialing a call, we were all ready to start looking down on the U11's voice-call quality, but as soon as our remote party picked up, everything sounded fine. Maybe better-than-fine, even, with really crisp audio – and according to what we were told on the other end, calls exiting the U11 sound quite nice, too.
Battery Life
The latest processor tech helps stretch a big battery even further
Like last year's
HTC 10
, the U11 is equipped with a 3,000mAh battery. That's also the same size the company went for with the 5.7-inch U Ultra. But while the U Ultra's big screen and previous-generation Snapdragon 821 chip ran down that battery in just under seven hours, the U11's smaller screen and much more power-efficient Snapdragon 835 chip (thanks in part to this being fabricated on a more modern 10nm process) are able to stretch that same-sized battery for a solid additional two hours; we clocked just north of nine hours of continual screen-on time in our custom endurance test.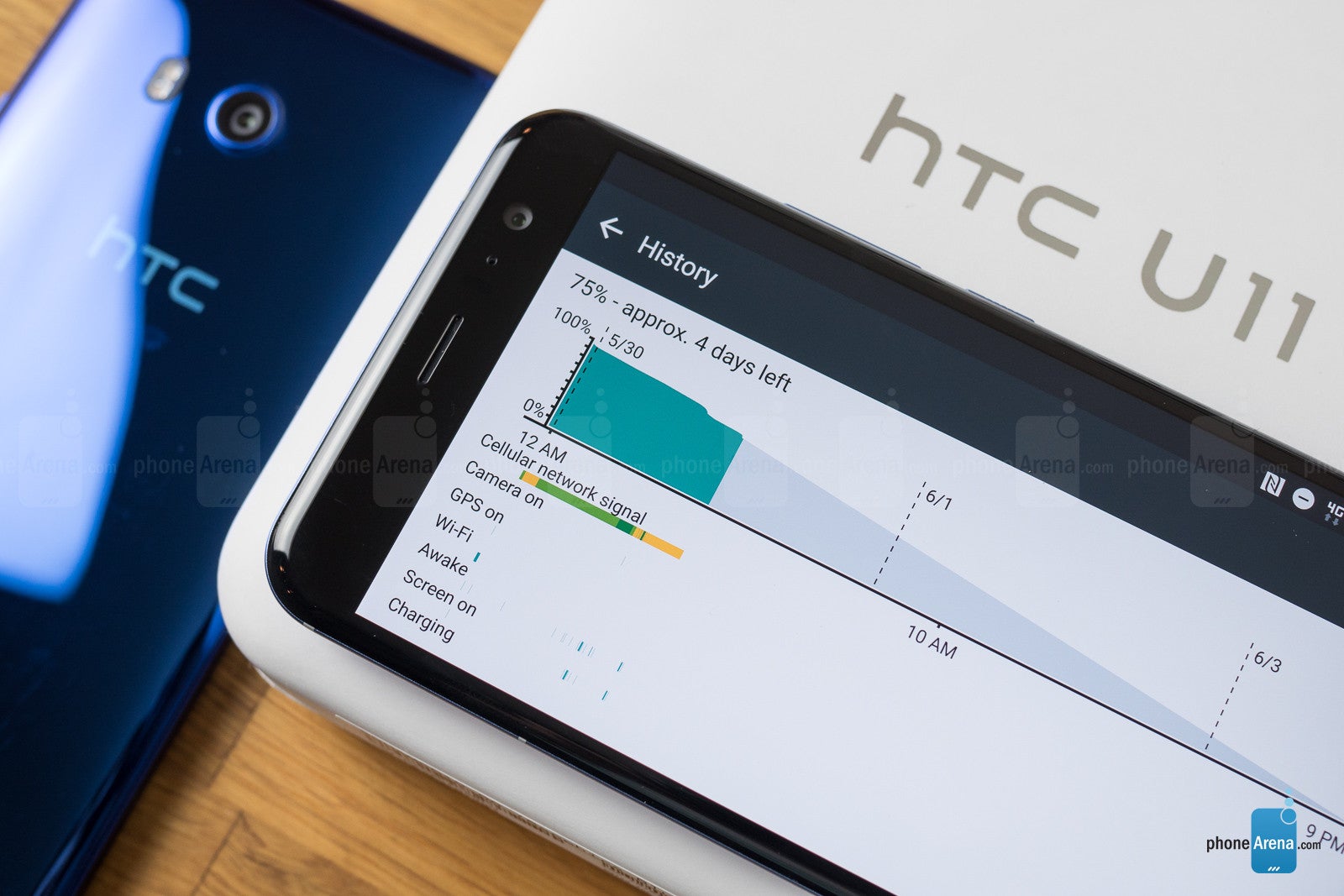 That's really decent battery life, and easily outperforms both the Samsung Galaxy S8 and LG G6. Considering that the U11 is able to put on such a good showing without compromising performance or device thickness is all the more impressive.
Recharge times are also really good, and the 98 minutes it took to refill the U11's battery is faster than even the U Ultra took. That's with the phone's included Quick Charge 3.0 adapter. Maybe our only complaint is that there's not a trace of support for wireless charging, but that would have only been the icing on the cake – and in terms of battery performance, this cake is might tasty already.
Conclusion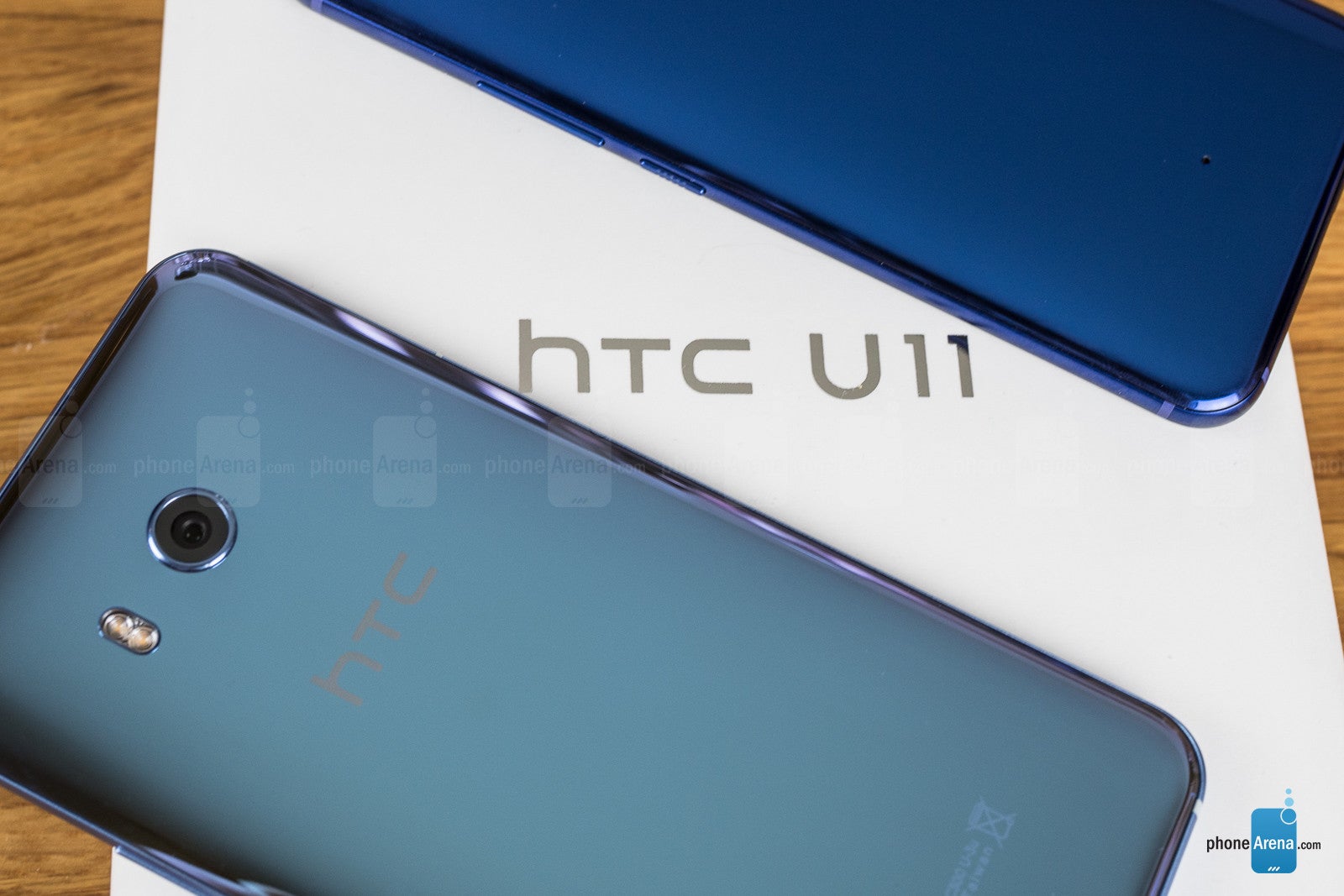 The
HTC U11
is somewhat of a phone unstuck in time. It's got all the processing might of any 2017 flagship, offers a modern, quite useful digital assistant, and dips its toes in high-tech features like active noise cancellations. But it's also a phone that feels – and maybe more critically, looks – a little dated.
Some of that's not directly HTC's fault, as the market's only recently moved on to super-widescreen phones with screens that utterly dominate the faces of these handsets. Was enough of the U11's design already set before HTC even got a whiff of such looks from its competition? And while it may seem like we're harping too much on the style of the GS8 and G6, this is hardly a trend that looks like it's going away anytime soon; check out the just-announced Essential Phone.
Like it or not, but the U11 looks like a phone that might have stood out in 2016 – not 2017. And all the pretty colors and shiny back panels in the world aren't going to change that; the design is stale. If HTC were already on the top of the market, maybe that wouldn't matter so much, but without a sizable contingent of fans who are going to buy this phone simply because it's the hot new HTC flagship, the U11 has its work cut out for it.
Extras like the free case are nice, as is the analog headphone adapter, but neither is a reason to buy the phone. The noise-canceling USonic earbuds very much could be, but as they stand now, the noise-suppression effect isn't supremely impressive in practice – it very much works, but you don't experience a night-and-day change in background noise levels when switching it on.
At least the pricing is right, with the U11 set to sell for just about $650. That's lower than you're likely to pay for the Galaxy S8, though the G6 may just have it beat. But for the amount of phone you're getting $650 is hard to find fault with.
The only problem there, as we've said before, is that the U11 just isn't as flashy, as modern-looking, or even as brag-worthy as its closest competition. When you buy the U11, it's almost as if you're saying "I want a phone that performs like a bleeding-edge flagship, but looks and feels like my last phone." And you know, there totally will be shoppers who resonate with a thought like that. But if HTC wants to remain competitive, it really needs to start thinking about even bolder, even flashier design for its next big smartphone.