HTC One M9 vs Apple iPhone 6
18
Camera
Details might be a smidgen more with the M9's camera, but everything else goes to the iPhone 6's exceptional iSight camera.
HTC's opinions about going with the "UltraPixel" camera were always in vain, but as it turns out, it just couldn't compete against the handful of other flagship devices with higher megapixel count cameras. As much as some would dictate that having a higher megapixel count camera would be more superior, the
iPhone 6
seemingly squashes any notion of that with the results put out by its modest sized 8-megapixel iSight camera. Conversely, however, HTC has surprisingly ditched the "UltraPixel" camera for the rear snapper of its newest flagship – replacing it instead with a number crushing 20-megapixel camera.
Before diving straight into their respective qualities and how they stack up with one another, hardened shutterbugs will take fancy in how the M9 boasts a ton more shooting modes and manual controls than the iPhone 6 – there's just no comparing the two. In particular, there's a full manual mode in the M9 that allows us to alter the ISO, exposure value, white balance, shutter speed, and even focus, which are things we can't modify with the iPhone 6.
Sure, there's a disparity when we look at their cameras on paper, a 20-megapixel versus an 8-megapixel one, but don't let the numbers deceive you for one bit. Generally speaking, we can't find any fault using either smartphone when it comes to outdoor scenery – where there's ample lighting around. That's partly because they take some noteworthy shots that won't disappoint. Analyzing the shots further, we realize that the M9 captures a little more detail than the iPhone 6, but it's not by much. At the same time, colors appear cooler looking with the M9 – whereas it's warmer with the iPhone 6.
Under low lighting, however, it becomes abundantly clear that the iPhone 6 is just the better handset. Unfortunately for the M9, it's just a smudgy mess that's underwhelming. For one, the iPhone 6's snapshots are sharper looking – though, it's significantly softer toned than its outdoor performance. One would presume that HDR would help to draw out for details for the M9, but that's not the case because it becomes more prone to blurring in the process. In comparison, the iPhone 6's HDR samples come out superior.
HTC One M9 vs Apple iPhone 6 Camera samples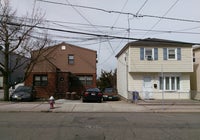 Comparing apples-to-apples, their 1080p video recording quality to be exact, it's the iPhone 6 that continues to enthrall us more with its quality. Overall, there's no comparing the two, as the quality from the iPhone 6 appears more defined, sharper, adept in quickly readjusting focus, and just plainly better in general. The point is made more obvious with their low lighting performance, since the M9's performance is greatly diminished with its slower capture rate, duller looks, and heavier noise.
It's really a shame for the M9, especially when the M8's camera failed to give any sort of meaningful competition. Even though the camera in the M9 is for the most part an improvement over last year's offering, it can't come close to touching what the iPhone 6 is capable of doing – going to show that it's always not all about the megapixels.
Multimedia
Dolby Audio Surround support gives the M9 a higher degree of audio fidelity.
Sense 7.0 adds more fun to the M9's photo editing toolset, where the gallery offers us some cool and nifty artistic effects that we have fun using on our photos. In comparison, there are similar light editing tools available through the iPhone 6's photo gallery, but it lacks the artistic touch that we see in some of the M9's prismatic effects.
Looking into their music players, there's more of a dynamic look and feel with the Sense music player. Our benchmark tests show that the iPhone 6's internal speaker produces an output of 74.5 dB, which is slightly stronger than the M9's mark of 72.8 dB, but it's the dual and front-facing nature of the M9's set, in conjunction with its Dolby Audio Surround support, that gives it a slightly pushier punch.
That realization is made more poignant when watching all sorts of video on the M9, as the Dolby Audio Surround kicks in to deliver greater depth with audio quality than the iPhone 6. Regardless, we can't complain about using either device for the occasion – more so when they flawlessly play videos in the same manner.