HTC HD2 Review
HTC HD2
We made quite a few calls
with the
HTC HD2
and our conclusion is its performance is average. Sound is passable in terms of loudness, although there´s room for improvement. We could hear constant static, quality was a far cry from being the best we´d evidenced and voices were slightly muffled. Our callers said we sounded a bit louder and sharper, but more intelligible. It´s a good thing the HD2 manages to isolate environmental noises, meaning the only thing your callers hear is your voice. On the overall, there is nothing to write home about in this respect.
At first sight, the 1,230 mAh
battery
seems inadequate for a cell phone like this. In reality, it performs decently, provides about 6.33 hours of continuous talk and keeps the handset alive for up to 490 hours in standby, at least according to the technical details. During our tests we got adequate battery life out of it - with the Wi-Fi turned on all the time, quite a lot of fiddling with various menus, moderate internet surfing and snapshot taking sessions and about 30 minutes of calls daily, the battery gave up at the end of the second day and this is a proper achievement for a smartphone like this.
There is no way a cell phone equipped with such a huge screen and powerful components would fail to appeal to eager high-tech buffs. The truth is, we see no reason not to recommend the HTC HD2 to anyone who feels overwhelmingly compelled to get a device with such a spectacular hardware. In terms of software and interactivity, it delivers everything that any self-respecting Windows Mobile smartphone offers and then some, adding capacitive screen and a lot of preinstalled applications, which make it not just head and shoulders, but light years away from its WM rivals today. The only WM smartphone that has a fighting chance against it is the
Samsung Omnia II I8000
. Personally, we´d go for the HD2 for its capacitive screen and better performance, but if we were predominantly focused on video playback, we would gladly sacrifice the extra 0.6 inches for the perfect video codec support of the Omnia II and its brilliant AMOLED screen – even if a bit smaller, its image quality is incomparably superior to any LCD display.
Ultimately, we say "yes" to the HTC HD2. This is a great handset that offers a lot with any respect. What´s more, considering the presence of the Sense interface, the HD2 escapes the fate of being qualified as just "another high-tech toy", because it comes with functions in the forefront of today´s social networking, something that will certainly appeal to a good part of the now numerous people using various social networking services.
HTC HD2 Video Review: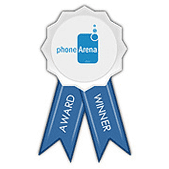 Pros
The largest screen on a cell phone ever
Windows Mobile with capacitive screen
Socially-oriented Sense interface
Super hardware – super performance
Cons
Mediocre in-call quality
Lacks integrated support for DivX and Xvid
The boxed headset could have been better
Snapshots lack enough details
OS:
Windows Mobile Professional 6.5
view full specs
Display
4.3 inches, 480 x 800 pixels (217 ppi) TFT
Camera
5 megapixels
Hardware

Qualcomm Snapdragon S1, Single core, 1000 MHz, Scorpion processor
0.4 GB RAM

Size
4.76 x 2.64 x 0.43 inches
(121 x 67 x 11 mm)
5.54 oz (157 g)
Battery
1230 mAh, 6.33 hours talk time