Camera
The camera is fairly quick to boot and that's a plus for impromptu shooting. The interface features large and easy to press separate buttons for image stills and video which is nice. Accessing other settings however is a bit complicated as even though you can fine tune things like ISO and white balance, these settings are often buried deep in hard to reach menus and submenus.
The actual image quality is not something to write home about. We've seen worse, but this is definitely below average. The biggest problem with images of the Desire 300 is their sore lack of details - they appear smudgy, mushy and definitely lack much needed sharpness. Contrasting scenes are not captured well either as detail in shadows and highlights is scarce. Colors are a bit overblown, but more or less okay - it's the lack of detail that is the real issue.
If you take the camera indoors, the situation gets worse. The fact that there is no flash does not help. In general, images turn out darker than we'd like and noise also creeps in noticeably. Still, colors are more or less well preserved, so overall pictures are still usable, even though not very pretty.
HTC Desire 300 Sample Images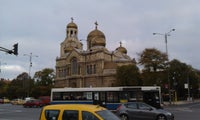 The Desire 300 shoots video in the quite low 800 x 400
pixel
resolution, native for its display. On the small screen the recorded video looks okay. The footage runs at 28 frames per second and in reality it looks fairly smooth with almost no skipped frames. The sore lack of detail is evident once again, but we'd say that its relative smoothness makes up a bit and video performance looks better than image stills.
The 4.3-inch screen definitely provides enough space for those who like to watch video on their mobile devices.
Unlike some other HTC smartphones, here there is none of the sweet BoomSound front stereo speaker magic. Instead, the Desire 300 uses a single loudspeaker on its back that is actually not that loud at all and sounds tinny and a bit hissy. The speaker is positioned on the back of the device - just where one usually holds the device - so when you have the phone in your hands you'd often muffle or nearly completely mute the sound with your hand.
For music, you have the stock Google music app and HTC's own application, and both get the job done well.
For video, you have Google's great YouTube application on board and the built in basic HTC video player. The handset handled all formats we threw at it at native resolution, but we'd recommend downloading a separate video player in lieu of the HTC one for more features and a more flexible interface.