HTC 10 vs LG G5
Camera
The G5's camera shines with truer colors, better exposure, and top-notch audio recording to the footage.
HTC is going with a 1/2.3", 12-megapixel sensor with large, 1.55μm pixels and wide, f/1.8 lens. Combined with optical stabilization and laser AF, these parameters suggest great light sensitivity for when you're shooting in the dark. Up front, we're looking at an equally compelling, 5-megapixel selfie camera, also with optical stabilization—a first with front-facing snappers, and a boon for club photos.
You can launch the camera by simply swiping downwards twice—even when the
phone
is asleep—or by dragging the camera app icon into the middle of the lockscreen. As for the interface, it's more minimalist than ever before and absolutely down to the point. Save for the dedicated Pro mode, which gives you manual control over variables such as ISO and shutter speed, it's a really clean execution overall.
On the G5, LG uses a unique dual camera setup that employs two lens modules – one with a 16 MP, and one with an 8 MP sensor. Up front, we're dealing with an 8-megapixel selfie snapper – sorry, no optical stabilization. The two units on the G5 are set apart by the dual LED flash in the middle, and the laser autofocus system. The main, 1/2.6" 16-megapixel camera has a typical 1.12μm
pixel
size, but wide, f/1.8 aperture and optical stabilization. The extra 8-megapixel unit, however, comes with extremely wide field of view – 135°, or more than that of the human eye. It's intended for when you want to capture a very wide scene and you can't physically move back to fit it all.
The camera software of the phone lets you switch between the two sensors with a single tap, the idea being that you'd use the two cameras for different compositions. The secondary sensor allows you to capture scenes that you'd otherwise have to use the panorama option for. On the camera app side, the G5 sports a clean, outlined iconography, yet gives you a full manual mode, and funky regimes like Snap (Vine-like video capture mode where you can pause/start for up to a minute) and Popout (layers a shot from the main camera on top of a slightly transparent background from the wide-angled one).
HTC 10 vs LG G5 sample images
In terms of video, both phones can record 4K footage. The phones manage to capture excellent clips in almost all situations, with a bit too warm colors from the HTC phone, and a tad darker exposure than needed. The imagery runs fairly steady, more so in the case of the G5, yet both phones had their focus wandering a few times while panning around, as well as a few skipped frames. The G5 recorded excellent audio, as we are able to hear our narration loud and clear despite the surrounding noise, while our voice came out muffled with the HTC 10, drowning in the ambient sounds.
HTC 10 vs LG G5 sample videos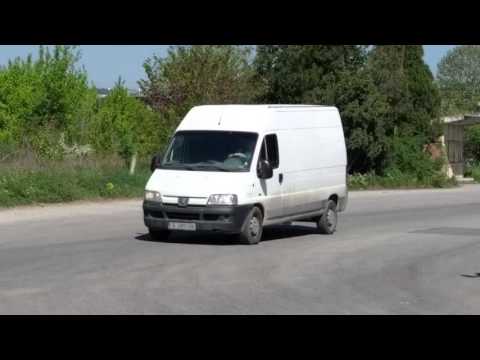 Multimedia
Тhe stock photo gallery on the G5 offers some quick editing options like cropping and basic effects, and that's about it. HTC offers the stock Google Photos gallery, which offers a bit more editing features, as well as cloud storage with auto-sync. For videos, LG's player has the upper hand when it comes to extra features like adding subtitles, as HTC makes do with the basic Android player, yet it offers the editing powers of Zoe video, which can make a highlight reel of your footage, complete with vintage effects, trimming, and so on.