Google Nexus 6P vs Samsung Galaxy Note 5
Camera
This year, we've seen several outstanding camera phones that have impressed us for their performances – these two included! The Note 5 from a specs aspect might appear more attractive, seeing that its 16-megapixel sensor is attached with an f/1.9 aperture lens, BSI, and optical image stabilization. However, as we've seen time-after-time, specs alone aren't indicative of a camera's potential, which is what's evident with the Nexus 6P's 12.3-megapixel camera sensor.
Beyond the hardware, it's necessary to briefly talk about their camera interfaces. Quite frankly, the Note 5's interface is the more favorable of the two, just because the Nexus 6P's package is rather light in comparison to what the Note 5 delivers. Not only do we have a diverse set of shooting modes at our disposal with the Note 5, but it even manages to go beyond by providing us with a useful manual mode – one that gives us finer controls to various parameters of the camera.
Image Quality
Before we dive into the specifics, we have to say that they're both pretty snappy at taking a shot – so you'll never miss an opportunity. Onto their performance, we have to admit that it's a close one. At times, the favor tips the scales towards the Note 5, but in others, it's the Nexus 6P. We will, however, say that they snap highly detailed and sharp photos when the lighting conditions are good. There's a difference in their megapixel counts, but the Nexus 6P shows that it's capable of producing just as much detail, with a slightly better handling of exposure.
Using them under low light, we're quite accepting of how compositions come out bright, exposing details that would otherwise be lost. Sure, there's a significant decrease to fine details, which is expected, but for the most part, they produce better-than-average nighttime shots. The Note 5, though, comes with less digital noise, but colors appear more vibrant with the Nexus 6P.
It's honestly a tough call here, since we can't complain about their phenomenal performances. Not only do they achieve better results than the majority of phones out there, but they continue to handle low light extremely well too. Overall, however, hardcore shutter bugs will probably gravitate to the Note 5 – mainly because its top-notch performance is accentuated by its rich shooting interface.
Google Nexus 6P vs Samsung Galaxy Note5 sample images
Video Quality
When it comes to recording videos, you'll want to stick with the Note 5, not only because of its stable footage capture, aided by its built-in stabilization, but also because there are more shooting modes and resolutions at its disposal. Without question, there's plenty of details captured when using both handsets' 4K UHD modes, but the Note 5 stands above for its stability and quick focus. The quality is almost on par with the Nexus 6P, but it's clearly just lagging behind by just a smidgen – albeit, it does capture more natural sounding voices with its microphones.
Google Nexus 6P vs Samsung Galaxy Note5 sample images videos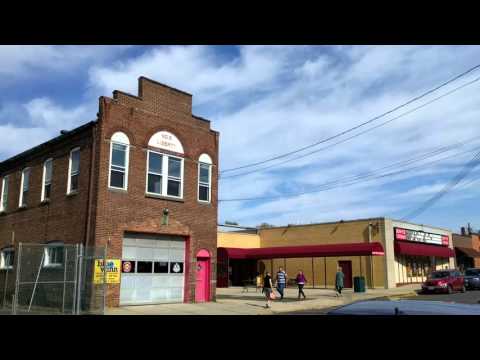 Multimedia
Granted that the Google Play Music app comes preloaded on the two phones, the Note 5 complements it with its very own, homemade TouchWiz music player. Functionally, it suffices, but in the greater scheme of things, it doesn't necessarily take the punch out of Google's venerable player.
Between them, we prefer the dual speaker configuration of the Nexus 6P, which are front-firing, but it lacks the substance and depth that the Note 5's single speaker produces. Yes, the Nexus 6P churns out a higher 78.4 dB of audio power, in comparison to the Note 5's 70.7 dB tally, but its dual speaker setup just sounds insignificant and light – whereas the Note 5 has a broader appeal with its punchiness.
Over on the video watching side of things, we have very little complaints about the two, just because their Quad-HD screens are ideal for the situation. On top of that, they handle all sorts of videos and codecs with very little strain to their performances. Still, we need to point out that the Note 5 benefits from having a multi-tasking element in its portfolio – allowing us to continue watching a video in a separate window, while doing something else entirely different.