Google Nexus 6P vs Motorola Moto X Pure Edition (2015)
Camera
Some people believe that more is better, so if that's the case, the Moto X Pure Edition would generate more buzz with its 21-megapixel camera sensor. It's such a massive tally in comparison to the Nexus 6P's 12.3-megapixel snapper, which might seem quaint, but as all really know, a camera's megapixel count is never the sole indicator of its quality. Besides that, they actually share some commonalities – like their f/2.0 aperture lenses, dual-LED flash configurations, and up to 4K UHD video recording.
Honestly, we don't find one camera interface any more intriguing versus the other. That's partly because they're pretty light in what they offer, but to be fair, their straightforwardness eliminates any complications when it comes down to snapping photos. While they both offer few shooting modes apart from the typical things, such as panoramics and HDR, we do like how the Moto X Pure Edition offers instant access to the camera by merely twisting our hand a couple of times while holding onto the phone.
Image Quality
It's a close race between these two cost-conscious smartphones, but if we're to pick a winner, it'd have to be the Google Nexus 6P. The Nexus 6P composes images that appear sharper, and more importantly, captures nearly the same level of detail as the Moto X Pure Edition. In addition to that, its slightly warmer color reproduction gives its photos more pop and vibrancy. Well, the Moto X Pure Edition handles the occasion with just as much intensity – and it's by far one of the best from Motorola's camp.
When using them under dimly lit conditions, we do like how they both produce bright looking photos that expose details thanks to their longer exposures. Sure, there's a big drop to fine details in the process, giving photos an overall smudgy tone, but the results are still pretty favorable and forgiving. While there's some presence of digital noise, the Nexus 6P continues to capture our attention due to its visibly warmer color tones.
Google Nexus 6P vs Motorola Moto X Pure Edition (2015) sample images
Video Quality
Although it's not a knockout win for the Nexus 6P when it comes to snapping still images, the tides turn in favor of the Moto X Pure Edition when it pertains to recording video. Indeed, there's no issue in terms of detail capture by the two, especially when using the 4K UHD recording option, but there are simply more favorable qualities out of the Moto X Pure Edition. Specifically, it features software stabilization to keep its footage steady, it's faster with its focus, and have longer digital zoom. We just don't like how it has a bit more of that wobbly or jello-y effect when panning quickly. As for the Nexus 6P, it's more properly exposed, but it's rather slow with its focus and it's shakier too.
Google Nexus 6P vs Motorola Moto X Pure Edition (2015) sample videos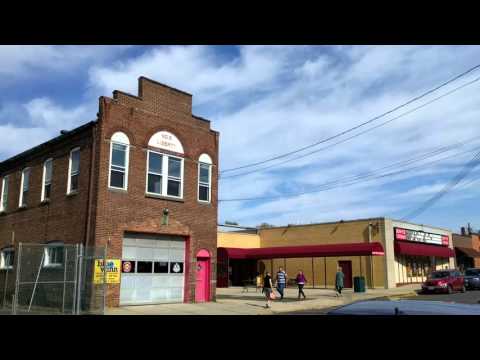 Multimedia
Going with the stock approach, Google's Play Music app is what's on tap when it comes to the default music players with the two phones – so yeah, there's no advantage given to either device. What's really great, though, is that they're armed with dual front-firing speakers. Of course, the presentation is ideal for watching videos because audio is being projected towards us, but the Moto X Pure Edition's pair are simply more potent.
We're entertained watching videos on both of them , especially when they have all the qualifications for the occasions. Not only do they have attractive and sharp looking screens, but their front-firing speakers really complement the experience. Frankly, we don't find either one to be greatly better than the other, so either one will suffice.