Google Nexus 6 Review
74
Call Quality
It's not without its own set of opportunities, but the Nexus 6 for the most part presents us with a passable call quality experience.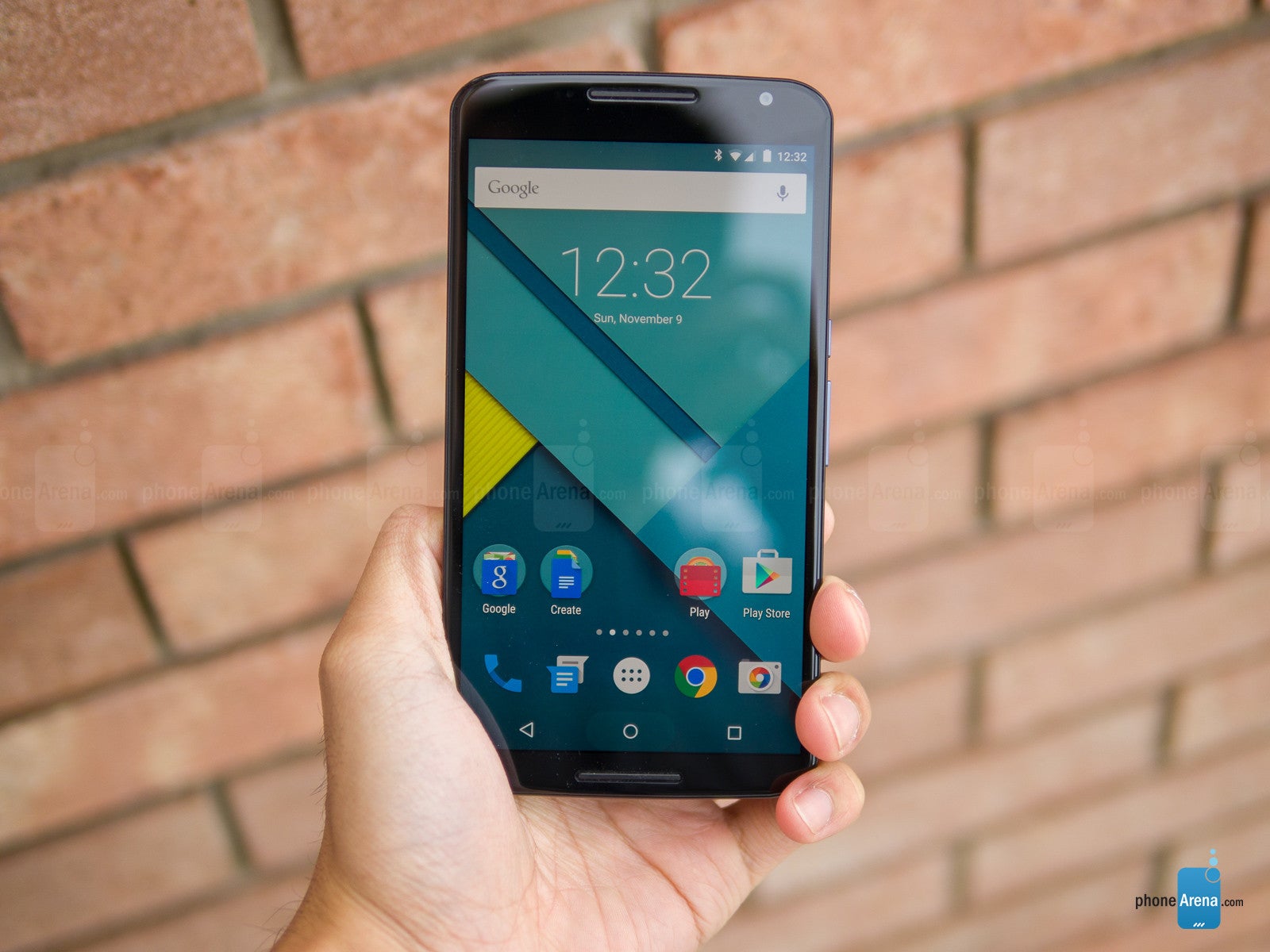 Call quality is at best average with the Nexus 6. We're neither impressed, nor totally disappointed by the quality. Listening to the earpiece, it produces a fair amount of volume, enabling voices to sound audible, but there's some noticeable evidence of static in the background. Switching to the speakerphone, its audio output is undoubtedly strong, allowing us to discern voices in noisy environments, but it exhibits a squeaky tone. Luckily, our callers fair better on the other end of the line, as they're presented with crisp tones.
Battery
You'll get some serious longevity with its battery life.
Motorola is known to take great pride in delivering long-lasting results with the battery life of its phones, which was recently made known with the Motorola DROID Turbo. Even though it's not stuffed with as large of a battery, the 3220 mAh battery of the Nexus 6 doesn't disappoint either. In our experience, it's more than capable of offering one-day normal to moderate usage – while easily powering through an 8-hour work shift with heavier usage.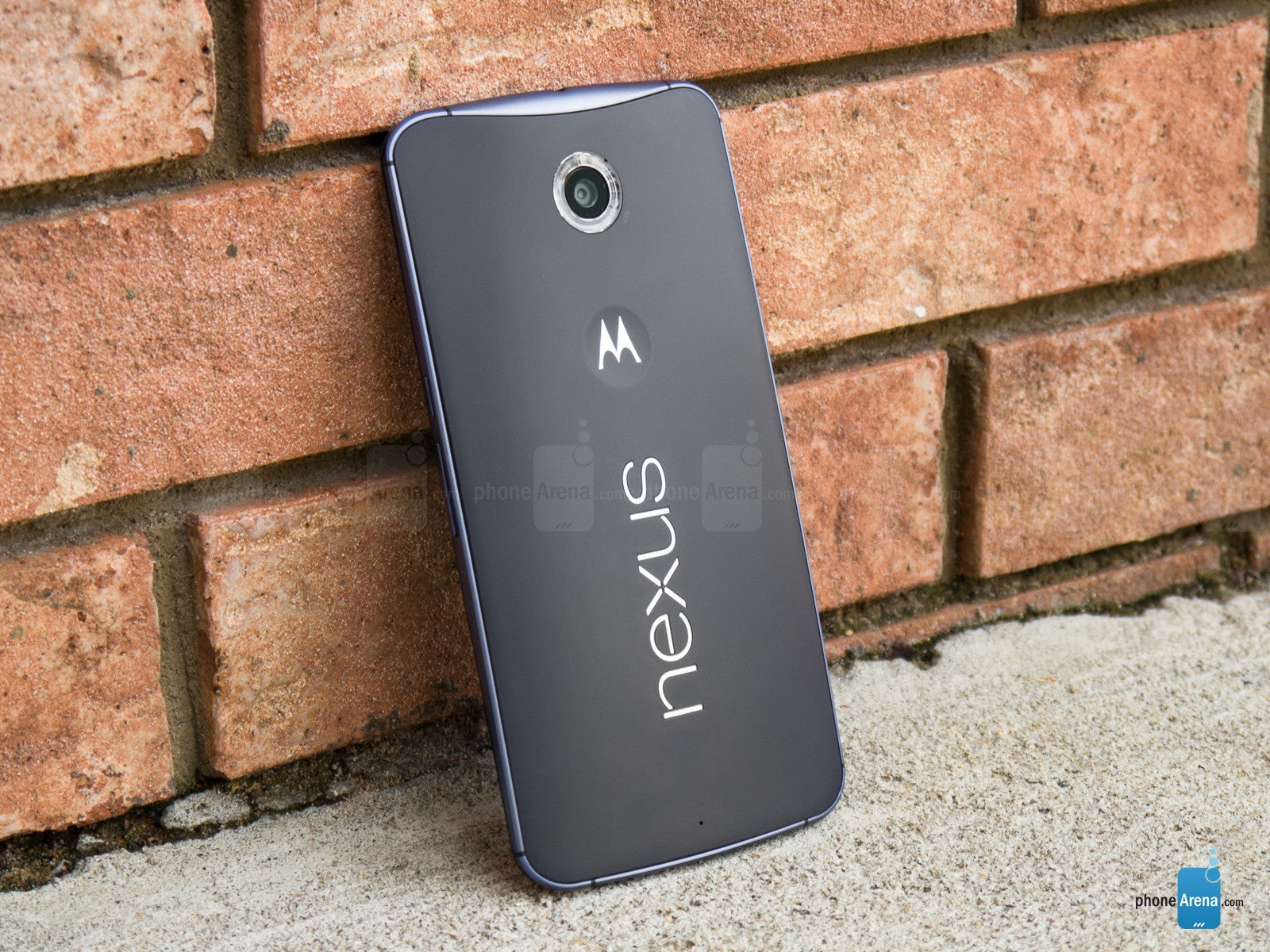 Testing the Nexus 6 with our own custom battery benchmark test, it's able to reel in a respectable tally of 7 hours and 53 minutes. It's a really good achievement considering it's packing serious heat under the hood, as well as a high-res quad-HD screen, but the Galaxy Note 4, which also packs a 3220 mAh battery, lasts longer in our benchmark test by nearly an hour.
We should note, however, that Motorola is gracious enough to include built-in wireless charging with the Nexus 6 – on top of also including a turbo charger in box that gets its battery back to full capacity in under 100 minutes. That's pretty fast to tell you the truth!
Conclusion
The direction of Google's Nexus line for smartphones has changed in a way with the arrival of the
Nexus 6
, seeing that they've reverted back to high-end pricing – as opposed to the affordable direction of the past two Nexus smartphones - the
Nexus 4
and
5
. Despite the shift, it's still THE showcase device that introduces us to the new world of Android, one that continues to redefine and push forward the mobile experience to new heights. It's so apparent here with Android 5.0 Lollipop!
Before we go on any further, we really have to point out the Nexus 6's starting price of $649 for the 32GB model. Indeed, it's a complete turnaround from the lower cost attached to last year's model in the Nexus 5, but the cost is a fitting one after we take into account the impressive specs sheet it lays claims to – like its quad-HD display, cutting-edge processor, built-in wireless charging, and solid construction. And considering that its performance is admirable in many areas, we really can't find any fault for Google choosing to give it a higher price point. It's probably been a necessary evil in order to get US carriers to offer the Nexus 6 as a subsidized package. The result is that while the Nexus 5 is only available through T-Mobile, the Nexus 6 will be offered by all major US carriers, plus U.S. Cellular. Maybe Google's thinking is that this is the model that will make the Nexus line more approachable for the masses.
In comparing it to some of its highly esteemed rivals, like the
Galaxy Note 4
and
iPhone 6 Plus
, it's still cheaper in cost to pick up, but we wouldn't go far to say that it's a really a step up above its rivals. Yes, Google's Android 5.0 Lollipop experience is something to behold, evolving the platform to greater heights where it doesn't seem likely to be eclipsed or matched by its competitors. Still, we have to bear in mind that it's coming to other Android phones – whether in pure stock form, or in some sort of customized package from the hardware manufacturers.
Going back to the Nexus 6 itself, its gigantic size puts it into the phablet category, but as a phablet, it lacks some additional enhancements to really make good use of the real estate it has to work with. One particular thing that keeps coming back to mind is how it doesn't offer some kind of optimized layout for one-handed usage, which is something that other phablets take into consideration and offer. In tradition, we're just left to hoping that future updates will address these minor issues – though, we'll certainly admit that the experience caters more to smaller sized screens.
Thinking more about the Nexus 6, you could certainly pick it up with no regrets, but for a little bit more out of your pockets, you can treat yourself to the Galaxy Note 4, which comes with some bonus, phablet-like features to complement its package, as well as the signature S Pen stylus for drawing and note-taking. For the extra $100 you'll be forking over to pick up the Note 4, you get a phone that takes better photos and videos, offers longer battery life, and something that's accompanied with a rich set of secondary hardware tools (think IR blaster, microSD card slot, and much more) and software features that really solidifies what it means to be a phablet.
Honestly, the Google Nexus 6 is a fantastic phone, but it's certainly not a great phablet.
Software version of the review unit:
Android Version: 5.0
Build Number: LRX21I
Kernel Version: 3.10.40-gb2ab3cc