Google Nexus 5X Review
Camera
The camera experience leaves more to be desired, but this is one good-performing camera that's highly versatile.
Google and LG's choice for a camera setup is certainly interesting, for the Nexus 5X features an "unprecedented" f/2.0 12.3-megapixel Sony camera sensor on its rear panel. The component in question is purportedly the Sony IMX377EQH5, which is a sensor originally made for camcorders. This piece of tech is supposed to eat the original Nexus 5's 8MP camera alive, for it comes with improved optics and super-sized 1.55 micron pixels — not as large as HTC's UltraPixel sensor (2 microns), but certainly larger than the 1.2 micron pixels in current camera sensors. This should help it capture more light in dark shots, making pictures better exposed and less noisy.
In addition, the sensor is capable of producing 4K videos, along with impressive 120 FPS slow-
motion
clips. The sensor can actually handle 4K and 2K video resolution recording at 60 frames per second, but Qualcomm's current chipsets, including the Snapdragon 808 used in the Nexus 5X, only go up to 30FPS.
The camera sensor is kept company by a laser autofocus system and dual-LED flash. The former will most certainly make for impressive auto-focus speed, while the latter will help the camera make the most out of situations where light is of insufficient quantity. On the front side, there's a 5MP camera with f/2.2 lens, which makes for a substantial upgrade over the Nexus 5's 1.3MP selfie snapper.
Turning our attention to the camera interface, powered by the Google Camera app, its appeal will mainly hinge on whether or not you like Google's interpretation of what the shooting experience should be like. On a foundational level, it's a simple and hassle-free experience that centers its focus on quickly snapping a shot on a moment's notice – without being too distracted by other features. Speaking of features, it's rather light with its package over what we get in other phones. It comes with Photo sphere, Panorama, Lens Blur, and HDR+, which is nice for casual shooters, but for serious ones, it's just missing additional modes to adhere to their needs.
In particular, many of today's high-end phones offer a diversified manual mode – where shooting parameters such as shutter speed, focus, ISO, and much more, can all be modified to our liking. Like we said, this isn't everyone's cup of tea, but for the obvious point of capturing a moment you'd like to remember, we suppose it gets the job done effectively – and without distraction too.
Image Quality
Some people will have reservations regarding its 12.3-megapixel sized snapshots, but in all fairness, there's nothing to be concerned about – it takes some pretty good-looking photos. If the
iPhone 6s
is an indication already, the Nexus 5X reaffirms the notion that a camera's quality can't be individually based on its megapixel count. Time after time, from outdoor scenes to indoor ones, the Nexus 5X establishes several, favorable results that make its camera so versatile to use.
The shots from Times Square in New York, in particular, show us that it's quite capable at snapping sharp photos. While the overall shots look especially pleasing to the eye, where it's accompanied with good details and bold colors, meticulously looking into the shots show us that there's a hint of over-sharpening – causing finer details to become duller, while edges tend to be accentuated more. Under sunny conditions, the camera has a little bit of a tough time handling dynamic range. It's not bad per se, but the blue sky contrasting the landscape scene tends to come out slightly over-exposed.
Fortunately, the HDR+ mode fixes things quite a bit by adjusting the exposure throughout the scene to offer consistency. Therefore, shadows and highlights receive the proper amount of treatment to paint a picture that's more evenly exposed – without applying too much color saturation in the process, which sometimes gives photos that unworldly, artificial composition.
We're also quite pleased by its performance indoors under artificial lighting, where conflicting light sources generally pose an issue for some phones. With the Nexus 5X, however, that's hardly the case, proving that it's very much adaptable. In the shots inside of a store, the camera does nicely to correct its white balance for the particular lighting condition. Again, we do see that there's a challenge when it comes to dynamic range, as some of the labels on the bottles in the background are lost due to the over-exposure.
What's pretty impressive, though, is how it manages to deliver acceptable results under low light as well! Yes, its favorable results can be attributed to its 1.55-micron pixels, where it's able to catch in more light – producing images that are exposed properly, and with minimal detection of noise. Generally speaking, we're very pleased with the outcome, even though fine details are dulled down tremendously. Obviously, it's mostly noticeable if we're to either crop an image or just zoom in, but the overall capture is pretty likable.
Oh yeah, you won't be disappointed either by the performance of its front-facing 5-megapixel camera. Details are so abundant that we can make out some individual strands of hair on our head, as well as some details in the background.
Google Nexus 5X sample images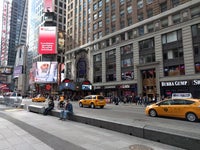 Video Quality
Similarly, the Nexus 5X takes some better-than-average videos too – aided by the fact that it has 4K video capture on board. First and foremost, there's plenty of detail going with its 4K capture. Secondly, it manages to produce bold colors that favor a slightly warmer tone. Thirdly, audio recording is spot on, resulting in voices that are bold and filled with fidelity. Our only qualms with the experience relate to its lack of stabilization, resulting in some shaky movements if you're not still (made more profound with digital zooming), and its slower focus adjustment with the 4K recording option. Besides that, it's pretty much a home run for this one!
Multimedia
A weak speaker and headphone jack subdues its audio experience.
Since we're dealing with pure Android here, photos and videos are handled by the Google Photos app. If you use this on other Android phones, you'll fit in quite easily here with the Nexus 5X, considering that it's the same exact experience. Not only is the Google Photo app the vessel for viewing our stored content, but there are additional features and tools, such as cloud syncing and various editing tools, which extend the app's usefulness beyond just being a generic hub.
Speaking of audio quality, its single front-firing speaker is a bit on the tepid side, where it musters up 69.2 dB of power. That tally is undoubtedly under-powered in contrast to the competition, but at least there's no strained output when it's at the highest volume setting. Yes, it's a bit weak on the bass, making for a performance that lacks substance.
Things don't get any better either going with the headphone jack, which sadly churns out 0.287 V of output. That's excessively weak, and it's made profound the moment we put on a pair of headphones. Similar to its speaker performance, it's also on the thin and light side here – where it's missing any meaningful bite to its performance. To be fair, though, there are equalizer settings that allow us to adjust its quality to a better level, but at the default setting, it's just disappointing.
When it comes to watching videos, however, the experience is just as ordinary and generic as they come. Even though it's more than effective to watch all sort of video content, since its performance is smooth and skip-free, there's no multi-tasking element that would enable us to do other things. Essentially, the focus here is just to watch the video, and to that degree, it gets the job done. We just wish it offered more.