Gigabyte GSmart Alto A2 Review
The GSmart Alto A2 has a 5-megapixel camera unit on its back, complete with Auto Focus and an LED Flash. And while we'll get to the weaknesses of the shooter (and the software supporting it) in a bit, it's worth pointing out that the snapper is actually a bit more capable than the average crop of 5-megapixel low-ends. It produces accurate colors and manages to capture a passable amount of light, unlike many rival solutions. On the negative front, it has to be noted that details are on the lower end, and snaps can sometimes exhibit a bit too much noise and softness, both of which combined can overpower some shots. The HDR mode is actually a none too shabby implementation, though our results show that even minimal movements produce ghosting artifacts.
When it comes to video recording, however, there's really nothing positive to be said. Clips are choppy enough to make them unwatchable, so much so that we would suggest you stay clear of this device, if taking videos is a part of your daily routine.
Sample Images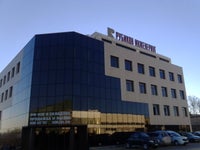 In terms of the camera interface, it doesn't deviate at all from the aforementioned stock Android experience. As we mentioned, HDR is available, and so is the option for panoramic shots, though the latter one especially has been a mixed bag – good stitching, but awkward interface.
The multimedia capabilities of this budget smartphone out of the box are quite unimpressive. You get the stock music and video players, which work just fine for the most common set of tasks you'll end up throwing at them, but if you want something a bit more functional and eye-pleasing, a trip to the Play Store will be warranted.
The MT6572 chipset manages to render even videos with a fancier encoding, like .mkv, but just don't try playing a 1080p mkv clip – the video will lag behind sound massively, and it'll get the Alto A2 dangerously close to crashing entirely. Unfortunately, this appears to be a problem with the drivers of the new chip, as other video players we picked from the app store failed just the same.
It's interesting to note that while the speaker sits at the rear, the sound gets just barely muffled, even with the device resting on its back. Sadly, loudness is not amongst the qualities of the loudspeaker, but sound fidelity exceeded our expectations, if slightly.