Asus Zenfone 2 Laser Review
29
Camera
The snapshot time is improved dramatically, but it does nothing to change its so-so image quality.
As we've detailed earlier, the handset's main distinction is found in the laser auto-focus sensor that's slapped on the back next to its 13-megapixel PixelMaster camera sensor from Toshiba. The same hardware configuration is present here, so that includes a 5-element Largan lens, f/2.0 aperture, and a dual-LED Real Tone Flash.
Much like its overall software experience, the camera interface certainly appeals to shutterbugs because of the vast shooting modes it offers, as well as the handy manual mode. Compared to its sibling, which had a snapshot time of 6.2 seconds, the laser auto-focus sensor cuts its time tremendously down to a mere 2.4 seconds. That's undeniably fast and an improvement in itself!
Image Quality
The decrease in its snapshot time is swell and all, but it does little to change the camera's overall quality. Images exhibit decent detail levels, with mostly realistic, though sometimes slightly warmed-up colors. Overall, images look quite good for such an inexpensive smartphone. When using some of the Zenfone 2 Laser's special modes, however, we notice some inconsistency in the results. For example, one of our test panoramic images ended up with an overexposed area, while most of the HDR pictures we took looked as if they have some kind of filter applied to them.
Unfortunately, low light performance isn't a total wash – shots from the Zenfone 2 Laser are decently exposed, but there isn't much to indicate it's a strong contender either. In particular, details are smeary looking, colors appear dull in tone, and there's some heavy presence of noise. There's specifically a low light mode that increases the exposure, but images are scaled down to 3-megapixels – with even less detail present.
Asus Zenfone 2 Laser sample images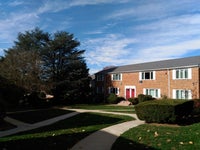 Video Quality
Video recording leaves more to be desired. It's tolerable with its quality, but its a bit short on details, while its color reproduction seems a bit bland.
Strangely, the speaker output is weaker.
Choosing between the Google Play Music app and Asus' own music player is completely going to be up to you, seeing that functionally, there's not much separating them – albeit, Google's music player sports a more visually appealing interface.
Micro dots on the back of the phone comprise its speaker grill, which unimpressively churns out a maximum 68.8 dB of audio power – short of the original's tally of 72.7 dB. Everything sounds light and insignificant, even when it's at the loudest volume. However, the AudioWizard tool offers some useful equalizer settings to better tune its quality.
Watching videos on its screen is a likeable experience, thanks in part to its sharpness, effortless playback, and some punchy colors to retain our attention. The only thing missing here is a multi-tasking implementation of some kind.