Asus MeMO Pad Smart 10 Review
Camera:
Brandishing a 5-megapixel auto-focus camera in its rear, it's simply there as a last resort option to capture the moment. Sure, we'd be hard pressed to use the Asus MeMO Pad Smart 10, but nevertheless, it somehow manages to get the job done with its average results. Frankly, it's not the sharpest with its quality, as its handling of dynamic range isn't perfect, but for what it delivers in the end, some people will still appreciate it.
Asus MeMO Pad Smart 10 Sample Images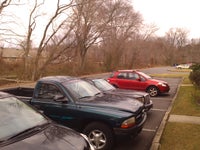 Likewise, we can't mock its
1080p video recording
quality, seeing that it produces very pleasing ones that beat out even some respectable tablets on the market. In reality, there's a lot to like about its quality, seeing that we're treated to average details, gradual exposure, clear audio recording, and a neutral color reproduction. Well, the only minor distraction is the light amount of artifacting that's seen when panning. Aside from that, we can't complain!
Asus MeMO Pad Smart 10 Sample Video:
Multimedia:
Relying on the usual
Google Play Music app
, there's nothing different about the experience. Pumping out tunes through its two speaker, we can certainly say that its output reverbs strongly – at the expense of some strain though. However, we're better able to enhance its quality by selecting the appropriate option with Asus' AudioWizard settings.
Even though our eyes aren't totally wowed by its display, the tablet is nevertheless decent enough to run high definition
videos
without much fluff. On top of that, it has support for a video array of video codecs out of the box to please movie buffs.