Apple iPhone 8 Review
Camera
Without totally revamping its hardware, Apple still manages to deliver an impressively powerful camera
Pick up a spec-sheet for the iPhone 8's camera and you might find yourself doing a double-take; "isn't this the same camera we had on the
iPhone 7
?" And that's a fair reaction, given that a lot of the hardware details, from the 12MP resolution, to an f/1.8 aperture, have carried over from last year.
But Apple's rarely a company to disappoint when it comes to the cameras on its phones, and while the
iPhone 8
isn't a revolutionary step forward in terms of imaging hardware, it does deliver some real improvements. Resolution may stay at 12MP, but the camera sensor itself is larger this year, resulting in bigger, more light-sensitive pixels. They also exhibit improved isolation from each other, for enhanced image fidelity, and new camera data-processing systems are intended to give boosts to things like HDR performance and auto-focus speed.
Beyond that, we also see video options extend to some new high-end frame-rate/resolution combos, and all this camera hardware scores optimizations for use with Apple's augmented-reality ARKit framework.
So what kind of results does the iPhone 8's camera actually get? Let's take a look.
Image quality
Well, shock of shocks: the camera on the iPhone 8 takes some really, really nice-looking photos. Whether you're shooting in broad daylight or under the stars, the versatile camera makes taking great-looking shots as easy as tapping the shutter. Colors tend to look true to life, and focusing on a close-up macro subject is as easy as taking a landscape shot.
While noise will pop up in very low-light conditions, and obviously past a certain point you're not going to be able to see much at all without the camera's flash, the iPhone 8's sensor does an admirable job of pulling in as much light as it can find – and putting it to good use.
Maybe the only weak spots of the phone's camera performance came when it was drawing in just too much light – and specifically, from off-camera light sources, bleeding into the shot. You can avoid that just by framing your pics a little differently, and we can't say it detracts too much from the overall imaging experience.
The 7MP front-facer is understandably not quite as versatile as the main camera, and its performance across shooting conditions reflected that. It's still quite decent, and works in a pinch, but the low-light performance especially can't hold a candle to the rear camera.
Apple iPhone 8 sample images
Video recording
The iPhone 8's strong camera showing continues into its video performance, which this year scores upgrades in the form of higher frame-rate/resolution options. Those are nice to have, but be aware that you'll have to record your video with high-efficiency (lower-compatibility) settings engaged to take advantage of all available modes.
No matter how you're shooting, though, videos look stellar, and the camera easily handles varying lighting conditions. You won't have to worry about shifting subjects as the camera seamlessly reacquires focus and adjusts exposure as needs demand. And while audio quality during videos isn't out-of-the-park fantastic, it is more than serviceable, and you should have no problems hearing your subject or your own narration even while filming in noisy outdoor environments.
Apple iPhone 8 Sample Videos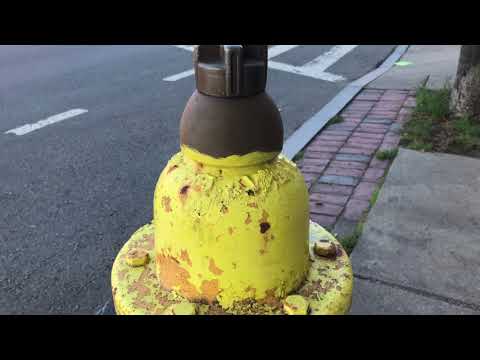 Multimedia
While Apple's loudness claims are debatable, this stellar sound quality isn't
We doubt a lot of iPhone fans pick up the smartphone just because these models have some better-than-average speakers, but that high-quality sound reproduction is a definite plus. Compared to the iPhone 7, Apple says that this new hardware is capable of output that's up to 25 percent louder.
Well, that "up to" language may be the key there, and in our controlled speaker test we didn't measure a huge change since last year – we actually saw volume levels that were slightly lower, though the difference is small enough to be negligible. That said, our qualitative assessment is that the speakers on the iPhone 8 sound really great, and even if you don't see the full scope of Apple's supposed improvements in every single listening circumstance, this is still one of the best phones around on which to listen to music.
To be fair, Apple continues to ship its phones with an analog adapter you can pop in the Lightning port to continue using your old headphones, but carrying that around feels like you're dealing with a ticking clock, counting down until you lose the tiny dongle. We know – Apple's almost certainly never going to back down from its controversial stance – so just make sure you're aware of what you're getting into.