Apple iPhone 7 vs Samsung Galaxy S7
Camera
The iPhone 7 takes the camera cake in color presentation, while the S7's Dual Pixel tech is still a focusing king
We know what you are most interested at – you are sure that those two flagships have covered all the hardware and software basics, but how about camera quality from their 12 MP snappers? Not bad, we tell you, as you will be having perhaps the best mobile cameras in your pocket no matter which one you choose.
On paper, the cameras offer very similar specs – 1/2.6" sensor and f/1.8 aperture on the
iPhone 7
, against a tad larger 1/2.5" sensor and a bit wider f/1.7 aperture for the lens on the S7. Those are bigger than average sensors and apertures for today's mobile phone standards, so we can rightfully expect some pretty good results from both. In addition, the camera apps give access to all the basics an aspiring fashion blogger would need, like HDR shots, panoramas, color effects, and even manual settings or photos that come to live as short animations after the shot. As far as shooting speeds, the S7 used to be top dog in focusing and taking a shot, but the iPhone 7's image processing engine has been greatly enhanced, and now it's the iPhone that takes the crown. They are both very, very fast to take a pic after pic, though.
Pictures taken with the iPhone 7 have very balanced and natural color presentation, unlike the overly warm tones snapped by its predecessor, but the colors can appear somewhat dull at times. It's the
Galaxy S7
that produces a yellowish cast with many shots now, tilting the white balance way to the warm side. At first brush, it seems that the Galaxy S7 makes more detail visible, but it's mostly due to oversharpening that often looks rather processed and artificial. When it comes to dynamic range, both phones perform very well, though the iPhone is too cautious not to blow up highlights like clouds or brighter objects, resulting in a darker overall frame. The Galaxy doesn't have such scruples, and might overexpose the sky, for instance, merging all clouds together, but the objects you are actually trying to shoot on the ground, are brighter in the shadows hence more visible.
The low-light shots from these two are pretty great, and probably the best you can come up with on a smartphone. With that being said, the Galaxy S7 seems to have a slight advantage in visibility, with a brighter exposure, for the sake of even warmer white balance, and, yes, oversharpening. The iPhone 7 produces the more natural night time and low-light shots, looking like they have really been taken at night or at dusk - with a darker frame, and more credible white balance than the yellowish shots of the S7. Here we have to add that both phones perform admirably when it comes to managing digital noise, and even the more processed pics of the Galaxy don't have too many noise speckles and unpleasant artifacts visible in low-light. Still, the oversharpening takes its toll on the S7, and its pictures might be more defined, but they also soak in more digital noise than the softer, smoother iPhone 7 photos.
Apple iPhone 7 vs Samsung Galaxy S7 sample images
The phones are capable of 4K video recording with 30fps, 1080p with 60fps, and slow-
motion
videos. Samsung's hardwired Dual
Pixel
system in the sensor of the S7 remains unchallenged when it comes to focusing – swapping between near and far objects during capture is seamless and instant. The iPhone 7 also has a fast continuous autofocus, but it still hesitates for a second before it adjusts and refocuses.
The phones' video capture is steady, as both are equipped with optically-stabilized cameras, but the iPhone 7's system does a better job at floating the scene, even when panning around abruptly. The S7 footage is brighter, warmer, and sharper, with more pronounced rolling shutter artifacts when panning, while the iPhone 7 videos are darker, with more subdued coloring and softer detail. The phones record in stereo .
Apple iPhone 7 vs Samsung Galaxy S7 sample videos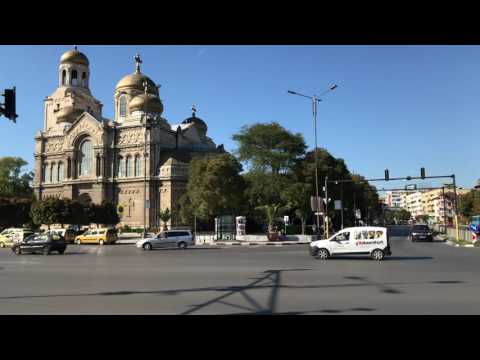 Multimedia
Apple has reworked its Photo gallery with iOS 10, enriching it with facial recognition and handy search capabilities. Samsung offers a Gallery app of its own for your photo and video collection, and it is fast and minimalistic as well, while still loaded with editing functions.
When it comes to music playback, Apple is a step ahead, as it has its own streaming service, and has integrated it heavily and handily in the tune player interface. Samsung relies on a standalone music player that is not that visually appealing, but offers plenty of sound modes and equalizer presets accessible from within the app itself.
The iPhone 7 has a leg up in music playback, as it offers stereo speakers, with one sound blaster at the bottom, and another at the top doubling as an earpiece. While the waterproof chambers won't wow you with sound richness, they are strong and steady enough to overcome the single unit on the S7.