Apple AirPods Review
99+
Battery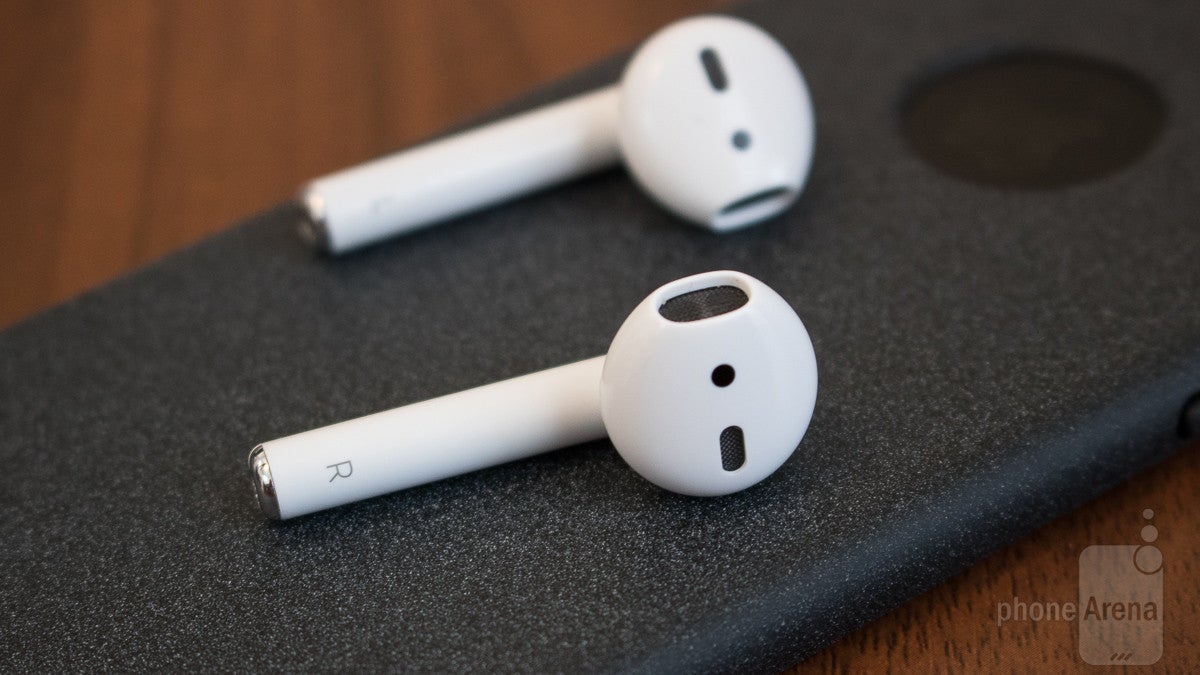 Last but certainly not least with a product along these lines, let's talk battery life.
Apple is claiming that you can get up to 5 hours of continuous playback on the AirPods without having to charge them up, and that charging the AirPods in the charging case for just 15 minutes will allow you to get up to 3 hours of additional playback time.
In my testing, I found the AirPods to either meet or beat these claims.
During my test of the battery life on the AirPods, I connected them to my iPhone 7, opened up a radio station via the iHeartRadio app, and let music continuously play until the AirPods finally died. I started playback at 11:04 AM, and the AirPods didn't die until 5:06 PM that evening. Do a little bit of math, and that comes out to 6 hours and 2 minutes of use on a single charge. I then placed both AirPods back in the charging case at 5:08 PM, and both units were at 100% at just 5:29 PM (21 minutes). Those are insanely impressive numbers, especially when you compare it to something like the
Samsung Gear IconX
where both units died after 60 to 75 minutes of playback and required either 90 or 100 minutes to get a full charge once again.
The long-lasting stamina for the AirPods units themselves is impressive enough on its own, but the charging case is the real star of the show here in my opinion. Being able to drop the AirPods into the dental floss-looking case when you aren't using them anymore is such a natural action, and the fact that the case is able to charge up the units so quickly pretty much means that you'll never be hurting for battery life. The case itself charges via a lighting cable when it runs low on juice, but during my time with the AirPods, I found myself only needing to charge the case every 3 or 4 days depending on my use.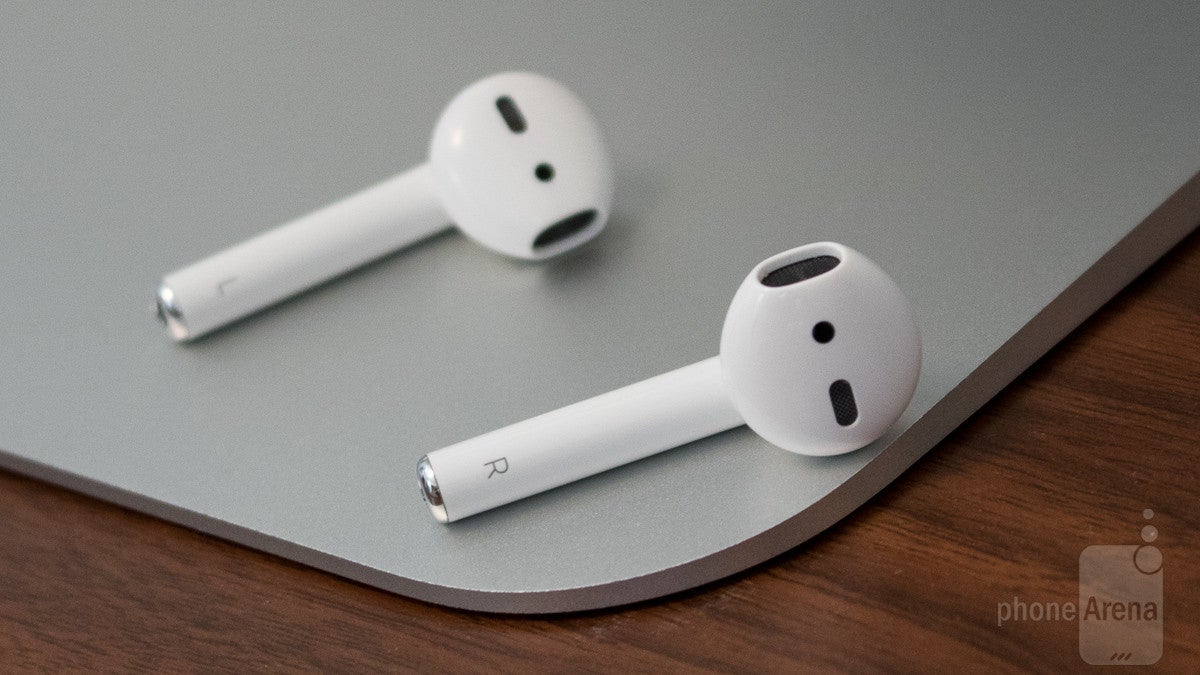 Conclusion
Apple's AirPods certainly may be one of the more controversial products that the company released this year, but after spending some good quality time with them, they just might be one of my favorite gadgets of 2016.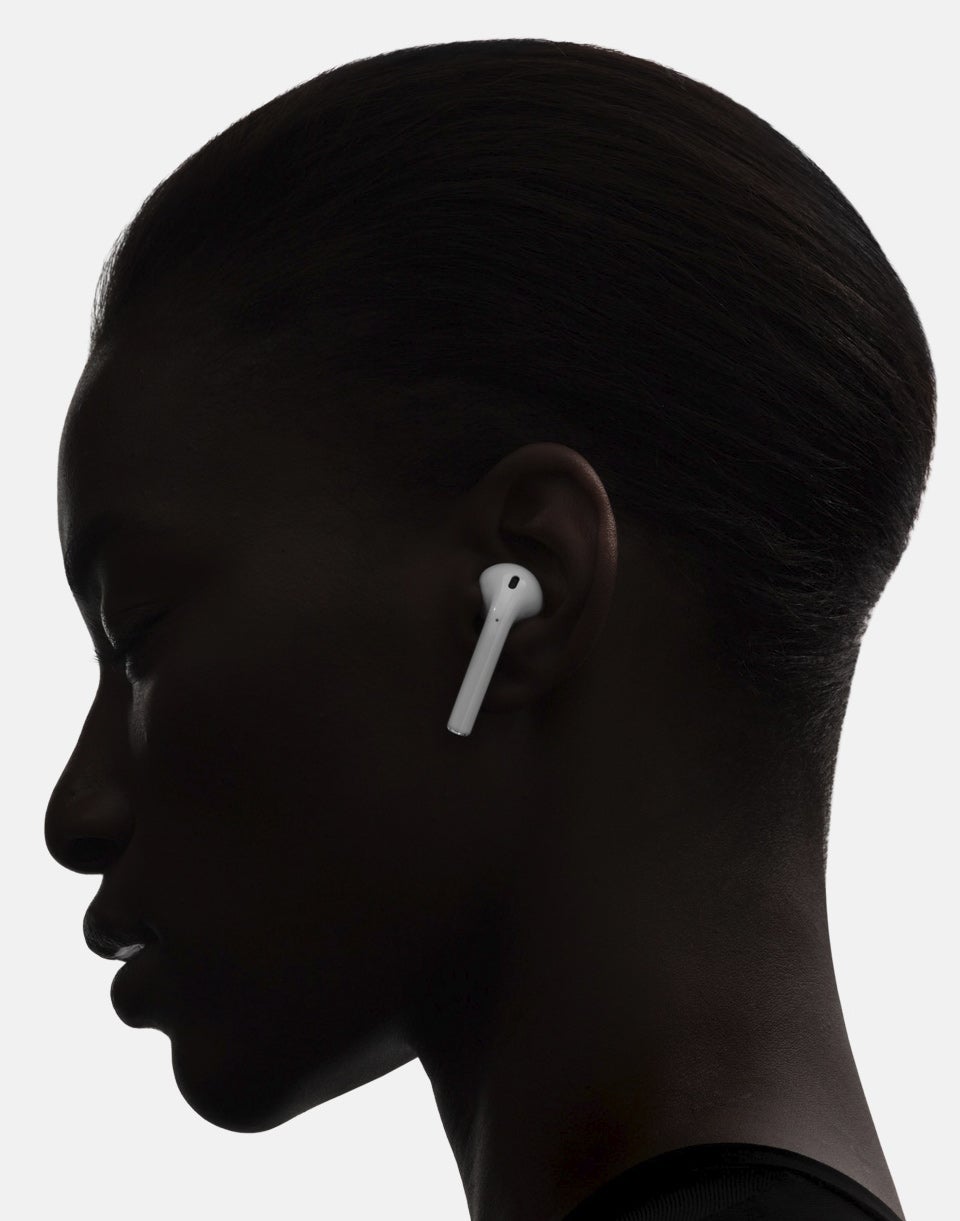 Headphones/earbuds usually aren't products that I get that excited for, but what Apple's done here with the AirPods really is something special. The W1 chip that's packed into the AirPods is one of the biggest reasons for this, as the simplicity of being able to open up the charging case and have AirPods instantly connected to your iPhone or other Apple gadgets is quite magical. You can choose to use AirPods with any Bluetooth-enabled device, but at the end of the day, this really is best-used for someone that's completely immersed in Apple's ecosystem of products. That ecosystem certainly isn't for everyone, but for those who exist in it, this is a product that compliments it perfectly.
Ease of use and the tight integration with Apple products aside, the AirPods also do a fantastic job at being really great wireless earbuds. They're comfortable to wear (provided they match your ears well), audio quality is great, and battery life is unmatched for truly wireless earbuds such as what we've got here.
For the price of $159 that Apple is asking for the AirPods, I'd say that they're worth every penny of it. Samsung's Gear IconX earbuds retail for $199, and the AirPods are superior or similar to Samsung's option in nearly every major category. If you can get past the somewhat odd design of the AirPods and you're someone who owns an iPhone or other Apple gadgets, the AirPods are a truly excellent product and are a great way for Apple to end 2016 on a high note.
Update

: You can now read our Apple AirPods with Wireless Charging Case review!