Amazon Fire HD 6 Review
5
Camera
Ouch, the quality from its camera is simply garish
There's nothing pretty about its quality, which is made plainly evident by just looking at the samples – even the ones taken outdoors where lighting is plentiful. Generally speaking, they're subpar due to its smudgy details, over-exposed composition, heavy noise, and purple fringing with shots taken under low light.
Amazon Fire HD 6 Review sample images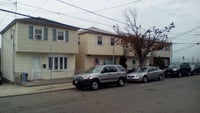 Likewise, there's nothing too nice to find with its 1080p video recording quality. That's because there's nothing high-definition about it, as there are way too many distracting elements with its quality. From its lack of detail, to its sensitive exposure adjustment, and muffled audio recording, the results are nothing short of forgettable.
From Amazon Prime Instant to Amazon Prime Music, the tablet is effective enough for various multimedia experiences.
Switching over to the music tab in the apps panel, it's certainly flaunting a cold and dreary looking music player – it just looks boring and lacks and robust qualities. Regardless of that, it closely integrates with Amazon's Prime Music service for instant music streaming. Achieving a maximum audio output of 64.8 dB, there's not much bite and power to its quality. Instead, it sounds flat and mute.
Moving over to the video watching experience of the tablet, users are sure going to be pleased by the selection that Amazon offers with its Amazon Prime Instant Video Service. However, we wouldn't go as far to say that the experience is a home run – mainly due to the subdued look of the display.