Nokia Lumia 2020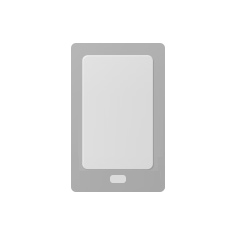 Qualcomm Snapdragon 800
Quad-core
Features:
Fingerprint
Lightweight
Thin
LTE
Rugged
NFC
Dual SIM
Description
The upcoming 8.3" Nokia Lumia 2020 Windows tablet with 1080p display has revealed itself again as being tested in India, under the internal codename RX-115. It is expected to feature the same top-notch specs as the 10" Lumia 2520, namely a quad-core Snapdragon 800, 1920x1080 pixels IPS-LCD display, likely with the same stellar peak brightness, and, eventually, a stylus.
Not official: This page is created based on leaked or rumored information.
Compare
Display
Display size:
Resolution:

Pixel density:

Pixel density - The pixel density of a display represents the number of pixels over an area of one inch. It's measured in "pixels per inch", or ppi. The higher the number, the more detailed and good-looking the display is.

Technology:

Technology - There are two main screen technologies currently used in phones and tablets: LCD and AMOLED. The former usually features a light source and liquid crystals, while the latter is based on organic light-emitting diodes. Newer LCD variations like IPS-LCD and Super-LCD allow for very accurate color reproduction and very wide viewing angles, where no significant image quality loss is observed. Current AMOLED screens differ in such a way that they can exhibit much more saturated colors (sometimes too much) and incredibly high contrast levels, which is due to black color being completely black in AMOLED displays.
Hardware & Performance
System chip:

System chip - Most modern handsets use an advanced chip that includes many of the device's hardware modules like the processor, Wi-Fi, Bluetooth and sometimes even the wireless radio. This field shows what particular system chip (or System-on-a-Chip) is used in the phone.

Processor:

Processor - The processor is the main computing component of a phone and is a major factor when it comes to the overall speed of the device. Some more powerful smartphones use dual-core and quad-core processors designed to deliver greater performance.

OS:
specifications continue after the ad
To see the full specifications with in-depth details click here.
Despite our efforts to provide full and correct Nokia Lumia 2020 specifications, there is always a possibility of making a mistake. If you see any wrong or incomplete data, please LET US KNOW.
If you are interested in using our specs commercially, check out our Phone specs database licensing page.